Mental Health and Wellbeing
Featured Resources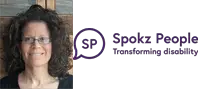 Spokz People is a non-profit organisation run by Mel Halacre. Mel says: "Disability impacts on so many areas of our lives, sometimes it can be overwhelming. It's OK to need support and it is helpful to speak to someone who has an understanding of what daily living with a disability is like."
Mel offers 1-2-1 support including coaching and therapy and has a lot of experience with disability, trauma, pain and PAs. She supports disabled people to make the most of their relationships (including sex), improve confidence and find meaning in disability. Mel works in the midlands, but also online.
You can find a wealth of information and support on our website, website blogs and also on Facebook and Twitter. Spokz People have a FREE online self-help area that you can access by contacting Mel on mel@spokzpeople.org.uk. She is also launching a disability affirmative online wellbeing community later in 2021, so watch this space…
---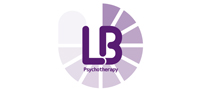 LB Psychotherapy – Hello, I'm Louise. Talking about your difficulties can feel overwhelming but by providing a safe space and a caring relationship, I offer you a place to be listened to and see things differently.
You may be struggling with anxiety or low mood; perhaps relationships are strained? I use an integrative approach, utilising techniques to best suit the individual.
Want to talk but unsure where to start? We will discuss issues at your own pace. Sometimes you might want to write or draw and this is often the gateway to you sharing & working on your difficulties.
I offer counselling to physically disabled people and. I am an LGBTQ+ ally.
---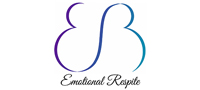 Emotional Respite Disability Counselling Service – provides a range of counselling mediums. This allows clients who have a range of different disabilities to access support from home across the UK. Clients can use video conferencing, audio, telephone, e-mail or instant chat counselling. Face to face appointments is offered locally in Newcastle.
---

Port of Call – The Port of Call network of addiction treatment specialists means we are able to help you navigate the full range of treatment options that are available, ensuring we can always offer the right help at the right time.
---
Emma West Counselling – a confidential online counselling service.  Whatever you are finding difficult I will work with you to find the best approach, strategies and techniques so that you can make changes and move forward in your life.  Specialist experience and knowledge of disability and carer issues.  
Other links
Mind
National Institute of Mental Health – 
Please note that our resources have no affiliation to Disability Horizons, but are ones that have been shared by our reader community, other charities and organisations, or paid for by companies to ensure Disability Horizons continues to run. Unfortunately, we cannot verify whether any of these resources are suitable for you and strongly recommend that you make enquiries with the relevant resource to confirm suitability.