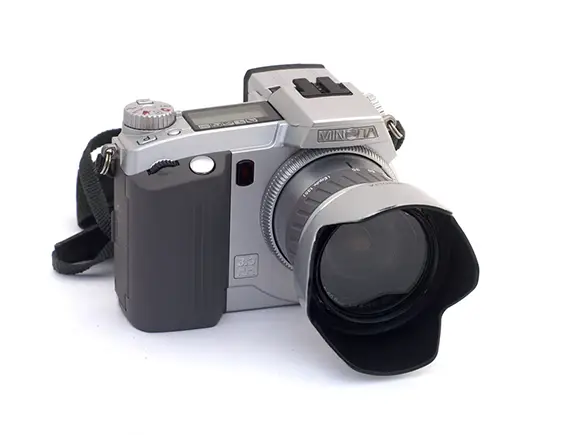 Photography student Dexter McLean, who has Cerebral Palsy, is passionate about telling the stories of disabled people through portraits. Originally from Jamaica, but now living in the UK, he hopes that his work will change the world's perception of what it's like to be disabled. Regular writer Meghan caught up with him to find out more.
Please can you tell Disability Horizons readers a little about yourself and your love of photography?
My name is Dexter McLean, I am a Jamaica-born photographer living and working in London. I like to see myself as a disabled person in the 21st Century. My practice operates in a space between documentary and portraiture and is concerned with the representation of disabled people.
I believe that disabled people need to be treated in the same way as able-bodied people, but they're currently not. I want to change that through photography.
I don't now, and never have, let my disability hold me back in any way.
Who or what got you interested in photography?
My aunt bought me my first camera when I was 13 years old. I was obsessed with it and didn't want to put it down.
When it came time to take my GSEC exams, one of which was photography, I knew it was the only thing I wanted to do in my life. In fact, I was the only person at my specialist school to do a GSEC in photography.
I was very lucky to have so many people believe in me and encourage me to take it to the next level and train in photography at university. So, after that, I worked hard to go to university for my dream course.
How has your disability affected your work?
The team I currently work with at the university understand my disability and help to support me. I therefore don't feel my disability has held me back. The only challenge I have is fixing the films and developing them afterwards, but I have help with this.
As for everything else, it all boils down to creativity and skills. I believe I can match up to able-bodied photographers, and even do better than them in some cases.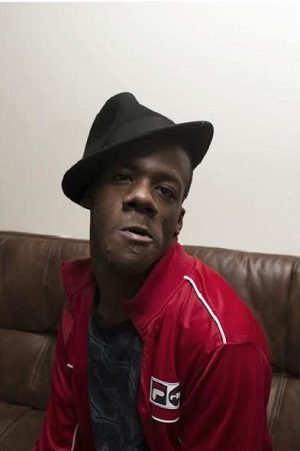 What is it about portrait photography that captures your imagination so much?
I feel that a portrait image can portray so much about someone. It can tell if they're happy or angry. But it doesn't just convey their mood, it shows their whole persona. It's like getting a small glimpse into their soul.
What do you hope to do with your work and what are your long-term goals?
One of my long-term goals is to travel all over England and America and take photographs of as many disabled people as possible. I feel it's very important to document where disabled people live; how they go about their daily lives and how the view of disability differs across the world. I would like to make my images into a book, which could be sold across the world.
How do you hope to change the way others see the disabled community?
To create change, the media is certainly the first place I would like to start – it doesn't portray disabled people in the right light. This applies in particular to relationships – we're depicted as not being able to have them.
Have you seen the Undateables? I watched it a couple of times and really liked it. But the name means we're being massively misrepresented, and I feel that's wildly wrong.
The media is painting a picture that says people with disabilities can't have a normal life, and I want to change that. I want to make the world believe that we can have a normal life, get married, have kids, and be happy.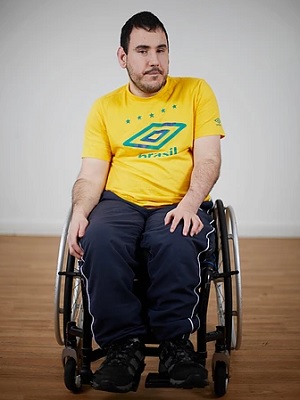 Who inspires you?
Eva Vermandel, because I like the way she tells a story about her work. When I am telling people about my own work, I wish I was able to show as much emotion as Eva Vermandel does, to really convey how much it means to me.
Can you tell us a bit about your life in Jamaica before you left?
Life in Jamaica was very different. When I was very young, people told my mum to put me in a home. Thankfully, my mum's family accepted me for who I am, but my father's family didn't. They used to talk about me behind my back.
Now that I have grown up and found successes of my own, I find it funny that whenever I visit Jamaica, everybody wants to be my friend because they think I am rich!
Would you like to document disability in Jamaica and see other disabled photographers come from Jamaica?
I would like to, but I don't feel Jamaica is ready yet. There are so many basic things that need to be changed first. For a start, it doesn't even have the money for wheelchairs.
There was a school for disabled people where I grew up, but it was not up to a good standard and you had to pay for everything. So, if you're disabled and don't have any money, your options are incredibly limited.
In the future, I would love to go back and travel all over Jamaica to find disabled people to photograph. I want their images to tell their own stories, dreams and desires. Maybe, together, we can make a book about that as well.
By Meghan
Get in touch by messaging us on Facebook, tweeting us @DHorizons, emailing us at editor@disabilityhorizons.com or leaving your comments below.