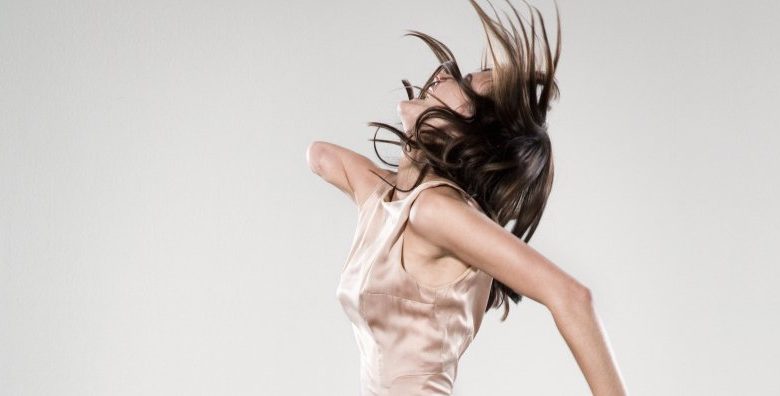 Disabled fashion model, Debbie van der Putten, who is an amputee, tells Disability Horizons how she is proud to be a disabled model, and is working to get disability noticed in the fashion world.
My name is Debbie van der Putten and I'm a 26-year-old fashion model. I am based in Amsterdam but I fly all around the world – London, Capetown, Berlin; I've done it all. But I'm not your average model. I'm a disabled model, and proud of it.
Six years ago, at the age of 19, I went on holiday with friends. What was supposed to be two weeks of fun in the sun changed my life dramatically. Whilst in the South of France I lost my arm in a horrible bus accident.
Initially I found it hard to accept. I now belonged to a group of people who I thought were lonely. I thought I could forget about ever feeling pretty again; I was disabled.
But then I looked up the word 'disabled' in the dictionary. The definition lists words such as lame, defect, weakness and lack; words which definitely do not describe my personality!
Knowing I was so much more than a label that society lumps people with; I wasn't going to hide away. Thankfully, in my first week of rehabilitation, my doctor told me about a competition on Dutch TV called Miss Ability – a beauty pageant for young girls with a disability. That's where I had my first catwalk experience.
In 2008 I got a phone call from a production company that was about to produce a new BBC Three TV show called Britain's Missing Top Model. The programme featured eight girls, all vying to become the world's first top disabled model. I decided to go for it, and it was a big success!
Since then I have fallen in love with the world of modelling. And I don't just mean standing in front of any camera; I'm going for the TOP, not only for myself, but for all the young disabled girls out there. I want to represent them, make them feel pretty again and give the words "disability" and "beauty" another meaning.
My first step was to try and get signed to a model agency. I tried every one that I could think of, and everyone loved my pictures, but there were too scared to put me in their books. So I decided to go alone and represent myself, with which I have had a lot of success.
Models of Diversity
Since November 2011 I've been part of the campaign run by Models of Diversity, a London-based non-profit organisation that advocates diversity in models and demands that the fashion and marketing industries recognise the beauty in women and men of all races, ages, shapes, sizes and abilities. Our mission is to change the face of fashion and modelling.
Since March 2012 I've been the official spokesperson for the campaign and the ambassador for their disabled models, both scouting talent and getting them modelling work. Models of Diversity uses top agency-standard models; not just anyone can be a model. Successful models must still have special beauty and be able to sell a product.
However, we reject the notion that only a very narrow range of ages, races, sizes, shapes and abilities are marketable. It is discriminatory for the fashion world to ignore the needs of the majority of their customers.
Disabled models
In the last decade there have only been a handful disabled models that have made it into magazine and fronting campaigns. We have never had a disabled model on the cover of a fashion magazine, and we've never had a disabled model starring in an international print campaign.
As a disabled model myself, I have a constant battle in the world of fashion, but it has made me so strong, to the point that I'll do anything to make it happen for other disabled models.
Sophie Morgan, who's in a wheelchair, just posed for the Stella McCartney London 2012 campaign, and Kelly Knox shot a campaign in Oslo for a big Shopping mall; so we're making headway.
But at this point models with disabilities are being used to shock and be provocative. In one way there is nothing wrong with that because that's the way you get peoples' attention. But we forget that disabled people make up 10% of the number of consumers, so it's not that shocking, it's something very normal.
With London 2012 coming up, I believe the city of London and the fashion industry has this amazing platform to show the world that disability should be included!
By Debbie van der Putten
Twitter: @DebsMoD
• The perils of shopping with mobility impairments.
• XENI: fashionable clothing for disabled women.
• A model interview: Q&A with Shannon Murray.
Get in touch by emailing us at editor@disabilityhorizons.com, tweeting us at @DHorizons or messaging us on Facebook.