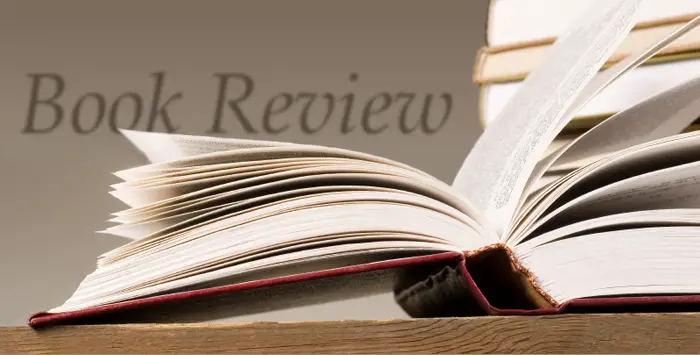 Regular contributor, Sarah Ismail, delves into the book Edge of the City, reviewing this fictional novel about a young girl with learning disabilities navigating her way through institutions in the 1960's.
Edge Of The City is the story of Jessica Elizabeth Patterson… or Jess, as she is better known to readers. Born in 1936 with learning disabilities, she grows up at home with her parents and twin brothers.
But, after the death of her mother in 1955, and faced with the perceived pressures of society, her father, Stan, sends her to live at Oakwood Hall institution. Being told she will be with others like herself and well cared for, he believes this is the best thing for her.
Oakwood Hall reminded me, almost instantly, of a specialist school I attended as a young child in the late 80's and 90's. Jess describes it as "self-contained, a world within a world, a real community."
When Jess first arrives she says she can "see why people were happy here." However, at first she believes she is only going to be there temporarily and will soon return home to her mother.
Unfortunately, Jess learns the hard way that this is not the case. After protesting to a nurse about the food at Oakwood Hall, which initiates an argument, Jess responds by saying that her mother will be coming to get her soon, to which the nurse tells her that her mother is dead. In shock, Jess attacks the nurse and is sent to 'ward three' overnight, the locked ward for "badly behaved patients."
By April 1956, Jess has settled into life at Oakwood Hall and made friends. One friend, Carol, gets a boyfriend, making Jess keen to have the same. Forming an attachment to a builder working on the site, Richard, he sadly takes advantage and tries to rape her. Thankfully she is rescued by another man telling Richard; "she's still a person," a view that Richard doesn't seem to share.
Abuse of patients is a main theme in the early chapters, seen particularly when Jess gets a job on another ward helping with "low grade" occupants who are severely physically disabled. There she forms a relationship with one patient, Jeanie, whom, after her distressed reaction to the male nurses, it's clear she has been abused on many occasions.
Jess's connection with other patients and their individual stories are also a strong theme in the book. Having made friends with another patient, Pat, we hear of her struggles and how she came to be at Oakwood Hall after being rejected by her mother. It's another demonstration of how society shunned disabled people and made parents feel they couldn't cope with a disabled child.
After a few years of Jess being at Oakwood Hall, her father moves away and remarries. For the first twelve years of his marriage, Stan doesn't tell his new wife about Jess. It's clear he doesn't accept Jess's disability, remarking to her brother; "her handicap affected everything."
Over the years, Oakwood Hall slowly becomes Jess's world and she stops wanting to go home. But then Pat, her close friend and confidant, dies. At her funeral she meets another occupant, Brian, who has down's syndrome. He is a favourite with the staff and socially popular with patients.
The book does not only tell the story of its characters, it also tells the story of the whole disability movement. The characters' lives change as attitudes to disability change over time.
By 1984 Jess and Brian are girlfriend and boyfriend. This is accepted by the staff, who allow them to spend time together. Then, just as Jess feels at peace with being at Oakwood Hall it closes down. Jess, Brian and four other patients are sent to live at a supervised community house called The Cedars. This is where she is able to marry Brian and start to form a 'normal' life for herself.
There is a funny moment at this point when Jess, who after having been sheltered away for so many years, never having seen much of the outside world, is taken aback by so many of what we would call 'norms' of daily life, such as the vast size of supermarkets!
Here her disability is accepted more, and when Brian gets Alzheimer's disease, Jess is helped to nurse him at home as she wishes until he dies.
Towards the end of the book, Stan visits Jess at The Cedars and she gives him her forgiveness for all that has happened; after all, if she hadn't been to Oakwood Hall, she would never have met Brian and her other friends who made her happy.
When Stan dies, Jess goes to the funeral where none of her family recognise her or can believe how capable she has grown up to be. After the funeral Jess and her brothers keep in touch and they become part of her life again.
In the final chapter Jess tells the story of her life at a conference. She says that the big choices were always made for her, but that now people finally realise that she is capable of making choices for herself.
Now, institutions like Oakwood Hall and The Cedars have mostly closed down. Disability is no longer perceived in the way that it was, yet I think this book is one all disabled people should read.
It is written with an understanding and sensitivity very rare for a piece of fiction and even rarer for anything written about disability by a person who has no connection to disability. It fictionalises our entire history and by the end, we realise how far we have come.
By Sarah Ismail
You can buy Edge of the City, by Fiona Firth, on Amazon.
Read any books you think we should review or that you would like to talk about yourself? Get in touch by emailing us at editor@disabilityhorizons.com, tweeting us @DHorizons, sending us a message on Facebook or commenting below.