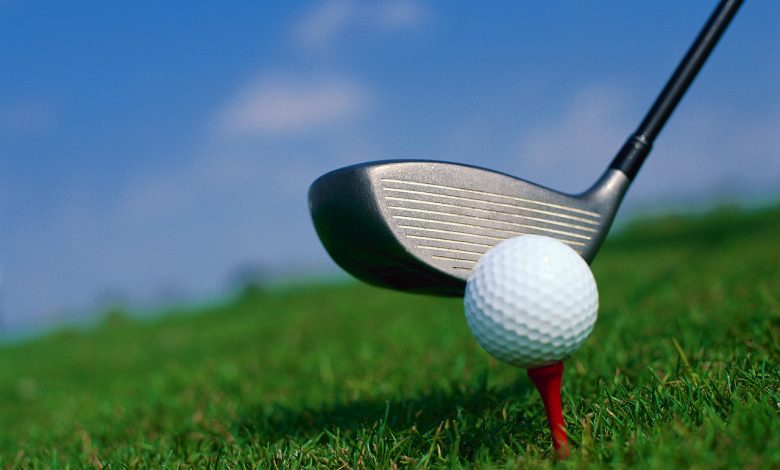 "I felt a buzz run through me when I was able to strike a golf ball again" recounts David Thompson as he realised he could go back to the sport he loved after being effected by MS. He tells Disability Horizons about the ParaGolfer, the amazing machine that enables him to play golf again.
My name is David and I am a 64 year old guy who is lucky in many ways. I am lucky to have only been affected by my Primary Progressive Multiple Sclerosis (MS) only in the last eleven years. I am lucky to live in Bournemouth and be able to attend a fantastic MS centre. With the help of great physio sessions I am still standing up right, but using crutches for support and to aid balance. But there are things I can't do anymore (or thought I couldn't do), such as play my much-loved sport: golf.
I was also lucky to have been invited to the Cranford Magna Golf Club to see a showing of the life-changing ParaGolfer in action. Essentially a type of golf buggy (or electric chair), the ParaGolfer allows users with reduced mobility, or unable to stand, to play golf and move around the course.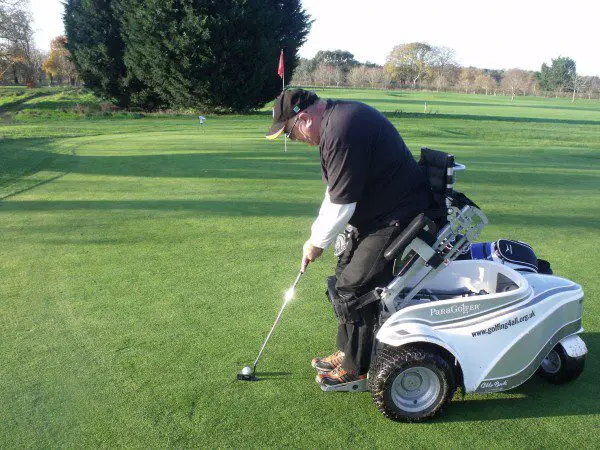 Users are strapped in using a lower leg brace and waist belt. There is also a chest belt that can be used by those that may be unable to support their own weight. From the seated position you drive yourself to be adjacent to the ball. Once in the correct position you raise yourself to standing where you're able to strike the ball and hopefully send it flying towards the target.
You then lower yourself back to the seated position and move off towards the next hole. It can be driven across difficult ground and is good on inclines. The powerful batteries and design of the ParaGolfer enable you to move around with agility, speed, safety and confidence on the golf course. It can even be used in other sports too, like Archery.
At the end of the display I was asked if I would like to try it out; an opportunity I jumped at. Suitably strapped in I felt a buzz run through me when I was, after a bit tuition, able to strike a golf ball again. It took me a few days to come back to earth.
Two years have passed and I now regularly enjoy times out on the fairways and greens doing something that I thought was lost to me forever. I have even had the pleasure of being able to play competitively in two Disabled Golf Society events held near to me in Bournemouth.
I am able to use the ParaGolfer thanks to the charity Golfing4All and donations from the public and local businesses. It's available at the Cranford Magna Golf Club to be used by anyone who has a disability and feels that they would like to try to start or restart playing golf. The ParaGolfer is also taken to local schools for demonstrations and for people to have a go.
Wanting to be even more involved, I have joined the charity to help promote the ParaGolfer and to assist with demonstrations in as many places as possible; I want people to be able to get that same buzz that I still get from playing golf again.
Please get in touch if you would like to have a go.
By David Thompson
You can also buy the ParaGolfer from Easy Mobility, but it will cost you £16,000!
Check out…
• Doing Sport Differently: a guide to disability sport and exercise.
• Merici Sports: adaptive sports of the extreme kind.
• The Paralympic Games 2012: day 1.
Are you involved in a sport? Get in touch by emailing us at editor@disabilityhorizons.com, messaging us on Facebook, tweeting us @DHorizons or leaving your comments below.