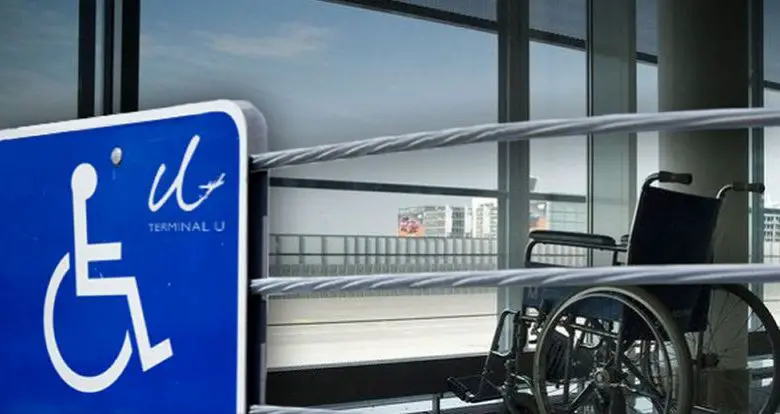 Accessibility to a service is a key factor for inclusion; unfortunately this is not always achieved in the airline industry. Roberto Castiglioni talks to us about his experiences of with flying and disability, and offers his top tips for a smooth flight.
My eight year old son was born 27 weeks into pregnancy. His premature birth was quite remarkable; he was successfully resuscitated twice before reaching a stable condition. However, because of this rocky start, he suffered severe bleedings on both sides of the brain and as a result has cerebral palsy.
The word impossible spells 'I'm possible' in my vocabulary. My wife and I have used most of our energies and resources to ensure our son has the means and tools on hand to overcome any difficulties.
As he grew older, we began to realise the importance of air travel as an integral part of helping him learn and develop. Travelling, exploring new places and meeting new people has proved to be an element of paramount importance to help him overcome and accept his disability.
But, every coin has two faces, and traveling by air isn't the exception. Much progress has been made to ensure accessibility in the airline industry. However, passengers with reduced mobility and other disabilities still face hurdles when traveling by air.
Campaigning to make flying accessible to everyone has become my personal mission and core activity. This is why I founded Reduced Mobility Rights, a website that provides passengers with reduced mobility information about their rights when traveling by air, as well as news related to disability travel. If people know how the system works, what they're entitled to and their fundamental rights, it's the first step to accessible air travel.
The system for accessible flights
Air travel is essentially the sum of three ingredients: the service provider (airport, airline), the passenger (and his/her specific needs), and the set of laws regulating the industry.
Information is necessary to ensure balance between the above elements, and vital in preparation for a flight, especially for passengers with reduced mobility.
The golden rule is to make the airline aware of your needs at the time of booking, or at least 48 hours before the scheduled departure of the flight.
When booking a flight, a passenger name record (PNR) is created. This file contains a wealth of information about your trip such as passenger's name, ticket number, payment method, fare codes, itinerary details and more.
The PNR also contains a special service request code (SSR); a four letter code describing the needs of a passenger. By example, a vision impaired traveller flying with a guide dog and requiring no assistance will be coded BDGP. A paraplegic/quadriplegic passenger requiring an on-board wheelchair and who must be carried to and from the cabin seat will be coded WCHC.
Information contained in the PNR is shared between the airline, baggage handlers and airport managers to ensure all parties are aware of the passenger's needs. However, because not everybody uses the same standards of communication, information doesn't always reach all service providers.
Enforcement of your rights
On the opposite side of the equation are the laws defining the rights of disabled passengers traveling by air. In Europe only 16% consumers surveyed by the Consumer Council for Northern Ireland are aware of their rights.
Enforcement of the law is another problem. Unlike all other EU member states who took action between 2008 and early 2009 to improve the enforcement of these laws, the United Kingdom has yet to develop, and adopt, a set of civil penalties and fines for violators of regulations.
Self-compliance is not enough to protect the rights of disabled passengers. Violators must be held to account. Imagine if fines couldn't be issued for speed limit violations because the Department For Transport forgot to create a set of penalties. It is reasonable to think that the vast majority of motorists would stick to speed limits, but how many would break limits knowing they would escape punishment?
As one can see, there is a lot of work to do to make sure disabled passengers don't get sandwiched between service providers and law enforcers.
But, until this is done, making sure disabled passengers are equipped with the all the information about their rights will empower travellers to demand the service they deserve. Ultimately, the goal is to make sure flying becomes, and remains, truly accessible to everyone.
By Roberto Castiglioni
Check out…
• Wheelchair disasters and triumph on the far side of the world.
• Airline accessibility: a campaign that's taking off.
• Martyn Sibley's Epic European Disability Roadtrip.
Do you have a travel experience you would like to share? Get in touch by emailing us at editor@disabilityhorizons.com, messaging us on Facebook, tweeting us @DHorizons or leaving your comments below.