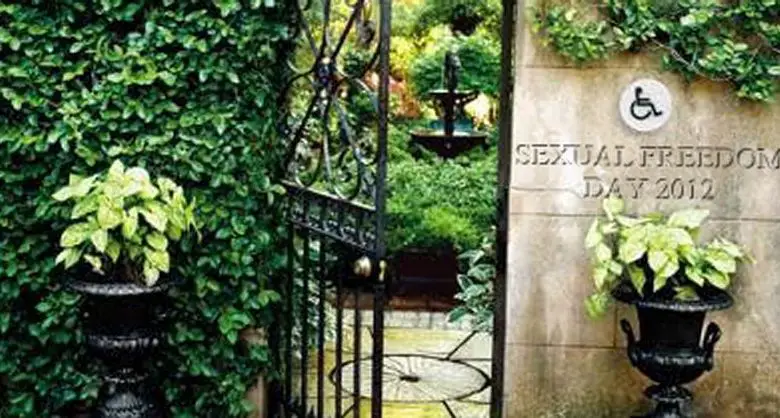 Dr Tuppy Owens, founder of the members club Outsiders, talks to Disability Horizons about the latest fundraising event – Night of the Senses – that celebrates sexual expression and accessibility.
This year was the 25th anniversary of our annual fund-raising ball, which is open to disabled and non-disabled people. This year, named Night of the Senses, the theme of 'horsery' meant we had a lot of wheelchair-using cowboys, jockeys and horsewomen, with one blind guest wearing a fake horse head.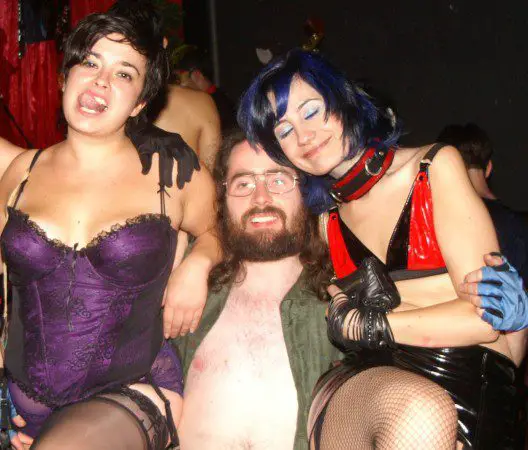 The event is always wheelchair accessible and disability friendly, but uniquely, it's also erotic… making it one of the only sex/fetish events that invites both disabled and non-disabled people to party together in an accessible venue. Although many non-disabled people may be accepting of disabled people at 'mainstream' sexual events, they are often hosted in inaccessible venues.
My Little Book of Delights – which provides guests with etiquette guidelines before coming to the event – was created to ensure the disabled guests are always respected at the ball. I make a point of speaking to the disabled guests beforehand to ask what things (such as silly assumptions) can make them feel marginalised. This gives me a key sense of how the event can be engineered to ensure everyone is comfortable and has fun.
Each event always has a variety of performances, all including disabled people and all erotic in different ways. Having Mat Fraser as our presenter has always been a bonus, and this year we had an appearance from visually impaired performer Amelia Carvallo, from Extant, who won Performance Artist of the Year in the Erotic Awards 2010. Guests have always commented on how great it is to have disabled performers there, many often joining in with the party atmosphere.
I've been so pleased to hear people comment on how this year's event has been one of the hottest nights of the year and, with two courtyards and lots of outside attractions, everyone seemed ultra-happy.
Many non-disabled guests have also commented on the really positive atmosphere created by having a mixed and open event that allowed disabled and non-disabled people to party together. One person said: "Being amongst disabled people expressing themselves makes you think, what the heck, let's just go for it. Seeing impaired people having sexy fun means we all can".
Hearing people's reactions has really made me feel that I created a magical place this year and, I hope, this is another step towards the further sexual acceptance of disabled people.
By Tuppy Owens
Check out…
• Outsiders: talking about disability and sex.
• Meanderings of a single disabled woman.
• The honest view of a courtesan.
Visit our Relationships and Sex section for more articles on sex and disability, and remember to get in touch by emailing us at editor@disabilityhorizons.com, messaging us on Facebook, tweeting us @DHorizons or leaving your comments below.