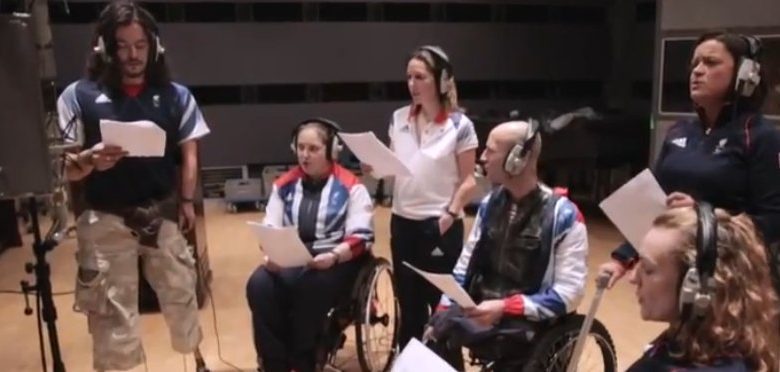 Just in time for Christmas, the British Paraorchestra has released its first single, True Colors.
Joining forces with a number of GB Paralympians, including Dame Tanni Grey-Thompson, sitting volleyball player Martine Wright and swimmer James O'Shea, as well as The Kaos Singing Choir for Deaf and Hearing Children, the British Paraorchestra hopes the True Colors single will be a Christmas number one.
Take a look at the video:
British Paraorchestra musician Lyn Levett, who has cerebral palsy and doesn't speak, begins the single using state-of-the-art technology.
The Kaos Signing Choir for Deaf and Hearing Children who, like the British Paraorchestra, performed at the Paralympic Games closing ceremony, brings together children aged 4 to 18 of all abilities and backgrounds.
Founder of the British Paraorchestra, Charles Hazlewood said:
Each of us wants to be seen for who we are as individuals. No-one of us want to be judged by our looks, our weight, our gender or our colour. This summer, the Paralympics revealed the extra-ordinary individuals that make up the ParalympicsGB team to rapturous applause by audiences from all over the world.

We want to do the same for disabled musicians and indeed all talented disabled people. The song True Colors played by disabled musicians (two sung by Choir for Deaf and Hearing Children and supported by Paralympians) captures the longing and the joy of being seen for who you truly are. I'm crossing everything in hope that the British public will get behind the single, as they did with ParalympicsGB and support the mission. What better way to celebrate Christmas?!
You can buy the True Colors on iTunes.
Check out…
• The British Paraorchestra: recruiting new talent.
• Q&A with one-handed pianist Nicholas McCarthy.
• Disability art and Turning Points.
Don't forget to get in touch by emailing us at editor@disabilityhorizons.com, tweeting us @DHorizons or sending us a message on Facebook.