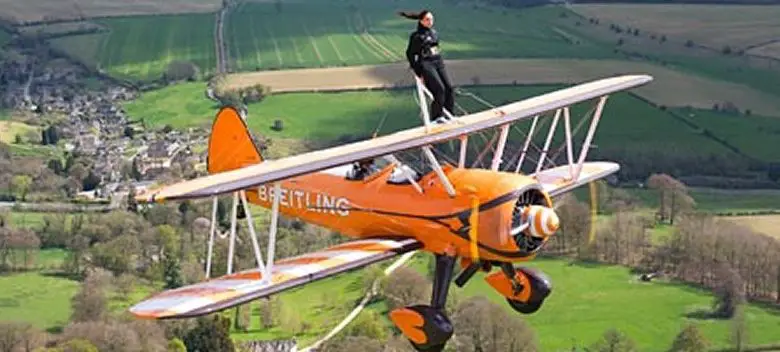 Lifestyle
Wing walking with Duchenne: realising a dream
Ever been tempted to try wing walking? Adam Yuill tells Disability Horizons about his plans to do so, all from the comfort of his powered wheelchair.
Hi, my name is Adam. I am 19 years old and have Duchenne Muscular Dystrophy, which is a muscle-wasting condition that severely reduces my mobility. Despite my condition, I enjoy life to the full. I am currently studying for a Film Production and Direction diploma at Newbury College and regularly play powerchair football. I have four older brothers, a sister and live with my parents.
To remain mobile I use a cutting edge Etac Balder F920 power wheelchair that was kindly donated to me, three years ago, by the charity Caudwell Children. This power wheelchair allows me to move around freely at home and college, to travel in the car and to move myself into multiple positions for improved comfort and easier transfers.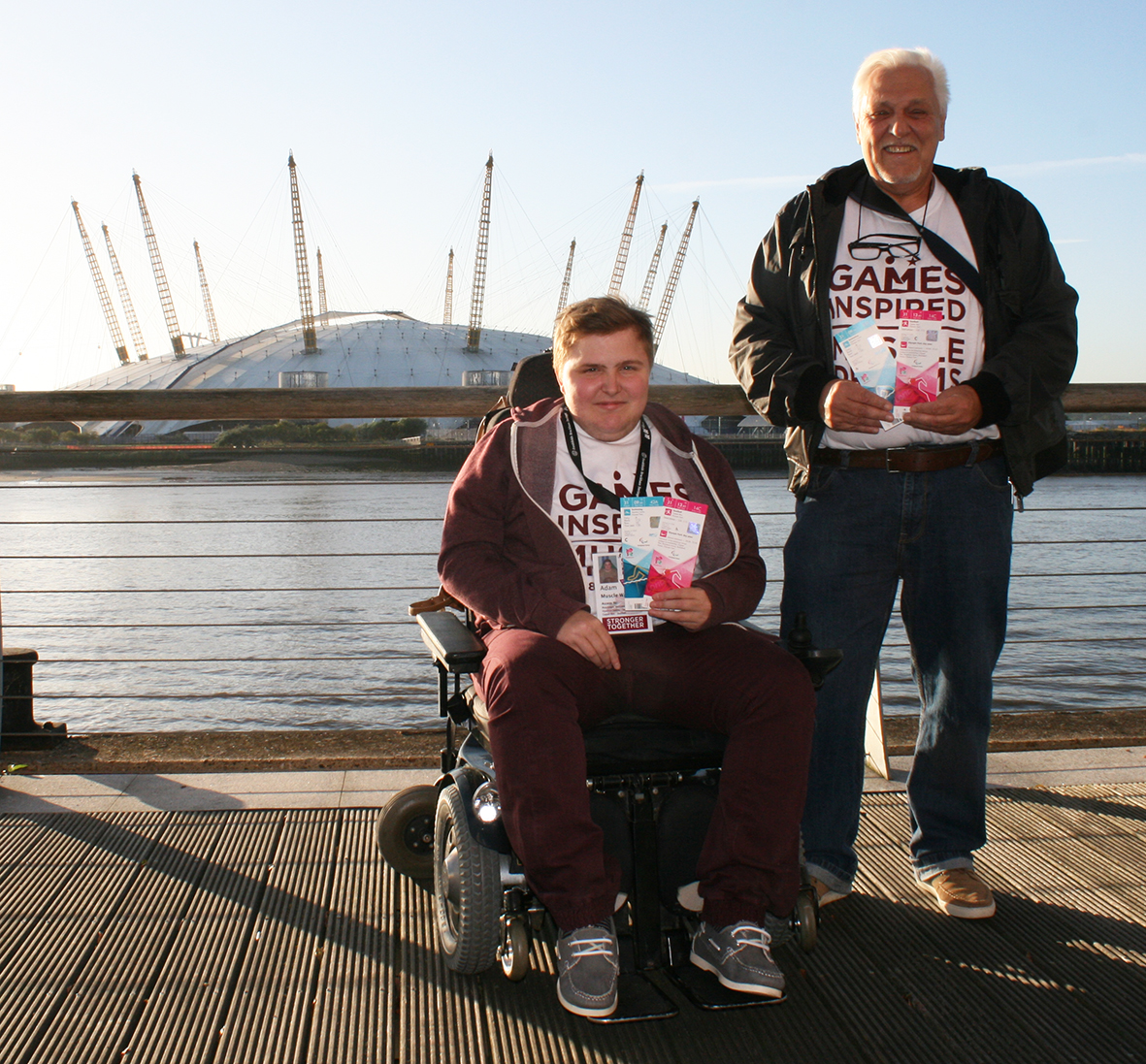 This freedom also means I hope to be able to fulfill a lifelong dream very soon: to wing walk on a aeroplane. In doing so I also hope to raise funds for Caudwell Children and The Muscle Help Foundation, who organised an all-expenses-paid trip to the 2012 Paralympic Games in London for both my dad and I. This was part of their 2012 Games Inspired Muscle Dreams – a program running experiences for children and adults with Muscular Dystrophy.
We had an amazing time and it was great to meet so many other young people with a similar condition. It was a once-in-a-lifetime experience that I was so lucky to be part of. I am determined to raise money for this charity to say thanks for the opportunity it gave me, and to help fellow guys with Muscular Dystrophy.
The precursor to my wing walk dream originated from a tandem skydive I did, 18 months ago, in aid of Caudwell Children. I raised over £1,000 by jumping out of a plane, but I still feel this is not enough and want to do more for the charity. My donated power wheelchair offers such a remarkable improvement to my day-to-day life and I would be simply lost without it. Hence why I want to make sure I raise funds so other disabled people can enjoy a better quality of life through the ownership of a power wheelchair or be able to experience an unforgettable Muscle Dream.
Nevertheless, health and safety issues are preventing me from fulfilling my dream and I am desperate to hear from any aerial acrobatic company who could help me achieve this lifelong ambition.
Away from my ambition to wing walk, I am involved with powerchair football and have played for two years in the Newbury premiership division. I was top goal scorer at Gillingham and then transferred to my current team, the Aston Villa Rockets based in Erdington, Birmingham. My Dad, Tony, is also one of the coaches there and does a fantastic job! He is really keen to see the sport become a Paralympic event, which might become a reality at the 2020 Games, as there is currently no competition specifically for power wheelchair users. There are several issues to overcome with this but, like me and my dream to wing walk, my Dad will never give up hope!
I enjoy my life and never shy away from a challenge. I am determined to reach for the skies and to demonstrate Duchenne Muscular Dystrophy does not have to hold you back from realising your dreams.
If you can help me realise my wing walk dream, please contact my Dad, Tony Yuill, on 01635 41256.
By Adam Yuill
Check out…
• Straight from Top Gear to the riverbank.
• Trailblazing as a tourist in Liverpool.
• Making flying accessible to everyone.
Have you achieved a lifelong dream you would like to share? Get in touch by emailing us at editor@disabilityhorizons.com, messaging us on Facebook, tweeting us @DHorizons or leaving your comments below.