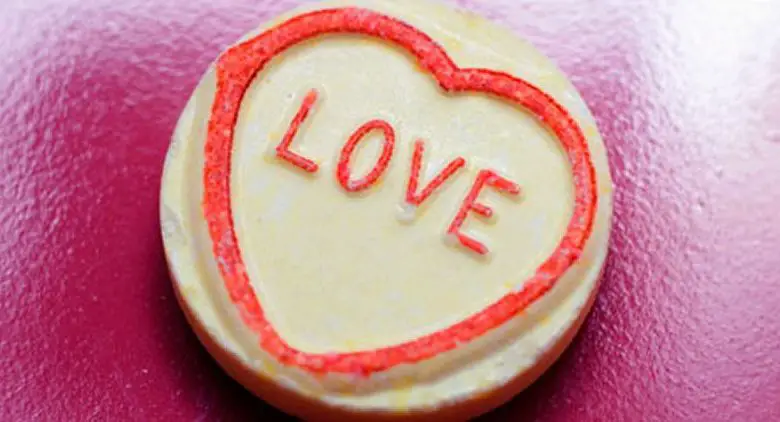 Ahead of Valentine's Day, we're launching our new series of sex and relationship articles, to bring you our ultimate tips. For this, we've teamed up with disability and sex expert, Tuppy Owens, who runs Outsiders, a private club for disabled people looking for a relationship. Here, she gives us her top tips on everything from dating to getting intimate, no matter what your disability.
Whether you're looking for romance, sexual pleasure, a relationship, love or all four, disability shouldn't stop you from enjoying the joys sex and relationships.
Before I begin, it's important to understand that sexuality is the second most important human drive, after survival, and so cannot be suppressed. It is a primaeval need within all of us, whether you're disabled or not. So remember, never feel ashamed to feel and talk about your needs. Make sure you say this to those who try to inhibit you, and insist on privacy if you don't already have it.
There are a number of ways in which you can express your sexuality and who you are – clothing, hairstyles etc. Be open about your feelings and desires and don't hide who you are. Becoming confident, in life and sexually, is key.
Dating
Chemistry doesn't discriminate and isn't prejudiced against anyone, including disabled people. It's about that 'spark' – or even fireworks, if you're lucky enough – not what your body can and can't do.
Many disabled people say that finding a partner when they have an impairment actually sorts out the people with integrity from the arseholes, so you might be able to avoid dating a wrong 'un in your quest for love.
A number of disabled people say that they feel more comfortable with another disabled partner as they share experiences.
Whilst being disabled doesn't guarantee non-arsehole behaviour, shared experiences (such as talking together about dealing with carers or laughing about incontinence) can make the dating game more fun and much easier. One Outsider's member once said: 'Disabled people make the best lovers because we know how to ask for things nicely, and are ingenious in finding ways around obstacles in life.'
Sexual pleasure
Solo sex
It's important to know your own body by exploring it, if you have the strength and can reach. If you don't, sex toys can help.
Women sometimes find a vibrator on a long stem can be the perfect solution. The Hitachi Magic Wand is a good example of this.
Men may need someone to place a sex toy over their erection and maybe strap it on. Or they might choose ElectroStim (where they are stimulated with small electronic pulses), which they can start with the 'on/off' handset if it's set down beside their hand.
For more on the sex toys available and which ones are best for different impairments, read my ultimate guide to sex toys.
Partner sex
Don't get caught up on the idea that you can't have sex exactly like other people. Try goal-free sex, where you don't aim for intercourse, orgasm or anything, but instead live in the moment. It's about just enjoying your body and the pleasure of touch with fingers, tongue, lips and the sound of each other's voices.
Disability forces you to communicate with a partner, and this is one of the most important ingredients that go into having a good sex life. You need to tell the person you're with what feels nice and what does it for you. Sex isn't always an easy topic, but private communication between lovers is essential, so don't be shy!
Hiring sexual services
Some people, disabled and non-disabled, decide that relationships are not for them and so they hire professionals to provide them with the sexual pleasures they enjoy. You can find such services on my website, www.TLC-Trust.org.uk.
Other disabled people, particularly those who are very severely disabled, may be fed up with not being able to regularly fulfil their needs, so hire services.
We had a lovely member in Outsiders who did just that. He has Duchene Muscular Dystrophy and needs an oxygen mask over his nose when he is out. Unfortunately, that can put some women off. So, he found a sex worker with whom he has chemistry, which means he is able to enjoy sexual pleasure on a regular basis.
Sexual diversity
Whether you're disabled or not, we all have different desires, and this includes sexuality. You might be lesbian, gay, bisexual, transgendered, intersex or asexual.
I have been told by some disabled people that, because they think their parents already have to deal with having a disabled son or daughter, they don't feel it would be fair to tell them about their sexually diverse desires. S0, they keep quiet about them.
But remember, many parents just want their children to be happy, and denying who you really are will make you miserable. You've got to consider your mental health – you need to be happy.
We also all have a range of sexual preferences, including BDSM (bondage, discipline, sadomasochism) fetishists, swingers and polyamory (where you have just one partner).
There are advantages for some disabled people with some of these diversities. For example, if you're quadriplegic and interested in sexual domination, then you can tell your submissive how and when to pleasure you and also pleasure themselves. So again, be open about your desires. Denying them won't benefit you.
Problems you may encounter and how to overcome them
Disapproval from your PA or parents
If your parents or PA disapprove of you having sex, it's important to have a discussion with them about it. Tell them you cannot be banned from enjoying your life. It may be a very awkward conversation to have, but you have as much right to a personal life as any other human being. It is, in fact, illegal not to support disabled people to enjoy the same pleasures as others in the privacy of their own homes (Equality Act 2010, Human Rights Act 1998).
Mentioning the law normally works, but if you're still struggling, it might be worth trying to find a more liberal PA on Gumtree, if you can.
Spasms
Spasms can make sex impossible, so the first port of call is to ask your doctor for advice on their management.
But, sometimes, you might have to just find ways around them. Some couples I know, who's erections won't happen while they're having a spasm, use a dildo on a thigh harness to enjoy intercourse with their partner. They can sit on the dildo while playing with their partner's genitalia with their fingers. I have also heard of others using their spasms to vibrate their partner's genitals.
It's about being inventive and working around, or with, your disability.
You tire easily
If one person is physically more capable of being active, then suggest that they do all the more exhausting things. The other can then do the more intricate things, and use their voice to turn them both on. It doesn't matter which gender does what, who does what, so long as both are happy with what's going on.
Worrying about the future
People with progressive conditions can sometimes live in fear of the future. But it's much better to live for the moment and live life to the fullest. One of the things I love about the Outsiders is that so many members no longer live in isolation. They support each other and encourage each other to enjoy every day.
By Tuppy Owens
Outsiders is a FREE social, peer support and dating club, run by and for socially and physically disabled people. Its members have a wide range of impairments, including visual and hearing impairment.