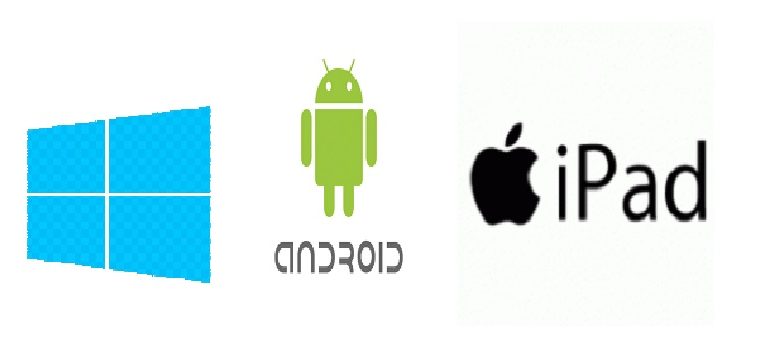 Regular Disability Horizons writer, Tom Housden, who has Cerebral Palsy, will be rounding up the latest apps and assistive technology. This month he tries out two useful apps on Android that could make a big difference to your life.
Here's a pop question for you: what is the biggest mobile operating system? You might be tempted to guess iOS on Apple. But you'd be wrong. Android has, in fact, got the lion's share of the market with 66.5%. iOS is making a dent with 27%, and playing catch up is Windows with 5.7%.
Why am I telling you this? Because for the next three articles I will be focusing on useful apps from different operating systems, starting with Android.
Voice Access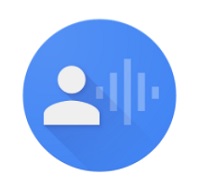 Before I start my review of this brilliant app, it is important to point out that this app is still in beta, which means it's a test version. Some of the features are still being ironed out, so it therefore may not work quite as expected initially.
For people who have trouble using touch screens, for example due to hand tremors or paralysis, this app uses voice recognition to allow you to control your Android device.
The first step is installing it on your phone. Once installed, you'll need to enable it by going to your 'settings', into the 'accessibility' section and finding Voice Access. Simply tap it to turn it from off to on. It should then appear in your notifications, where you'll need to tap 'Touch to Start' to activate it.
Once you tap on it, it will add numbers to anything it identifies on your screen that you can interact with, such as apps. It only does this for the screen you're on, so it's best to have all the apps you use regularly on your home screen. You can then speak the number associated with the app you want to use, and it will open it.
You can command it to do just about anything, from opening Facebook to enabling your wifi so you can connect to the internet. The first tasks I asked it to perform was to open my Gmail account. It did this very well, as well as going into a number of subsequent folders. I also asked it to open my text messages, phone book and YouTube.
As it is still in beta, I found that it has a few major glitches to iron out. For example, the numbers aren't always in the right place, making touching the screen your only option in some cases. It's also not great at searching for things. For example, I was able to search for a song on YouTube, but it wouldn't then go onto the next stage of actually filtering the results.
You also have to speak clearly and concisely, otherwise you will get a 'Sorry I didn't understand that' notification! It won't pick up on anything if you don't speak closely enough to the phone as well.
Complete hands-free interaction requires enabling 'OK Google'. After visiting the Google browser, say 'OK Google' three times so that it can recognise your voice. Once it does, say 'Start Voice Access'. If the device does not support OK Google, a blue button will appear on the screen for you to use instead.
The Voice Access app requires Android v5 and up and can be found on the Google play store. There is a very helpful tutorial available for the app.
Voxdox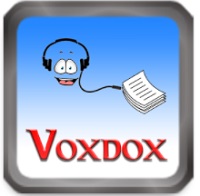 Voxdox is a great Text-to-Speech (TTS) app. You can ask it to read out:
Files – Word documents, for example
URLs – websites
Free Text – words you have written, such as for a text or on a notepad
Camera – images of words, such as a newspaper or magazine article
Gallery – same as above, but this only works if the picture is already on your device
Google Drive – for documents stored in your Google Drive.
Testing this app was initially a bit hit and miss. There were a lot of mistakes regarding the articles I took pictures of, but when I tested it again recently, I was very surprised by the improvements. The only features I have tested out so far are:
URL – I tried it on one of my favourite techie websites, techrepublic.com. It some cases, Voxdox found it hard to differentiate between the end of a heading and the beginning of a paragraph, probably because there were no full stops. It just read the heading and the paragraph all in one go.
Free Text – no problem here as you can write any text as you want it.
Camera – I took a photo of one of my favourite techie print magazine, Computeractive. I tested the Voxdox with images of several articles, which were mostly fine. But it very much depended on how good the photography was. Unfortunately, one picture included the end of the previous story, which resulted in that being read out as well.
Voxdox for Android requires 4.0.3 and up, and comes in more than 20 languages and has different voices to choose from.
By Tom Housden
Get in touch by messaging us on Facebook, tweeting us @DHorizons, emailing us at editor@disabilityhorizons.com or leaving your comments below.
Awesome communication apps and assistive technology from CES