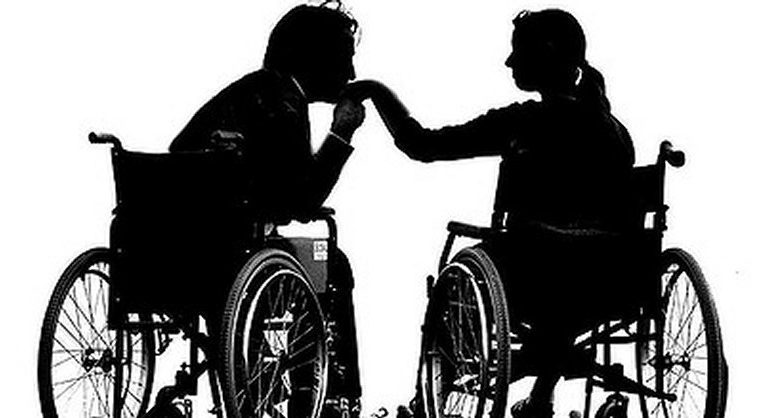 Relationships & Sex
Guest post: can disabled people continue to share intimacy using mobility aids?
Whether you're able-bodied or disabled, it should be irrelevant when it comes to sharing intimacy with a partner. So, we talk to The Mobility Store about mobility aids that can assist in living a full sex life.

Sex is an integral part of many peoples' lives. Incontinence does not stop a person from wanting to lead an active sex life. Wheelchair-users will not suddenly lose interest in lovemaking just because they have trouble moving around the house.
The truth is, there is absolutely no reason why people with mobility issues should miss out on something as natural and beautiful as shared intimacy. The careful selection of some useful mobility aids will ensure that a loving couple can share those precious moments, regardless of their disabilities.
Moving around the house
One of the issues that could keep a couple apart within their own home is the ability to move from room to room without hindrance or danger. Passion is often a spur-of-the-moment affair. But an unplanned trip to the bedroom may be a complicated task for people with mobility problems.
However, the addition of hand rails in the home – placed at strategic points – will make the journey to the bedroom simpler when the throes of passion take hold. Plastic grab-rails, which are ergonomical to provide support and comfort for the hands, can give people the mobility they need around their own home.
Taking the stigma away from incontinence
Sadly, incontinence is something that affects many disabled people, and in more ways than one. Of course, there are the practical aspects of the condition to manage, but emotional factors and self-esteem issues must also be addressed.
Incontinence can erode a person's confidence, and that can profoundly affect a couple's sex life. However, the latest innovations are able to give people their confidence back, opening up a world of new possibilities. Amongst the latest aids for incontinence sufferers, there are all-in-one briefs, pouch pads for ladies and specially-designed stretch pants; all garments that help people to forget about their condition.
Independence is the greatest aphrodisiac
One of the effects of suffering with a disability is a loss of independence, and the associated lack of self-esteem that results. The role that confidence plays in the intimate side of a relationship cannot be understated, and it often becomes a bigger barrier to lovemaking than the disability itself.
However, giving someone the tools to live an active and independent life could be the key to improving self-image. Bath and shower seats allow people to take care of their own hygiene. Commodes and raised toilet seats allow disabled people to take care of their own toiletry needs. Ergonomically-designed pots and pans in the kitchen allow immobility sufferers to treat their partner to dinner. All of these things combine to give people back their freedom and, therefore, have a direct result on their confidence.
Marriages and relationships
It almost goes without saying, but all marriages and relationships need to be worked on. In the case of disability, it is common for one partner to become a carer, and in this situation, it is important that romance and passion are not disregarded.
So, what can be done to ensure the flame of passion continues to burn brightly? Adapting a home to facilitate movement from room to room, the use of incontinence products and giving people back their independence are all factors that should be taken into consideration. Intimacy is an integral part of any successful relationship, and that holds true for both able-bodied and disabled people.
You can find out more and purchase any of these items at The Mobility Store website.

Check out…
• My sex life after injury.
• Is it OK for disabled people to visit an escort?
• Reclaiming our sexual stories.
For more on relationships and disability visit our Relationship section. If you'd like to write about disability and sex for Disability Horizons, email us at editor@disabilityhorizons.com, message us on Facebook, tweet us @DHorizons or leave your comments below.