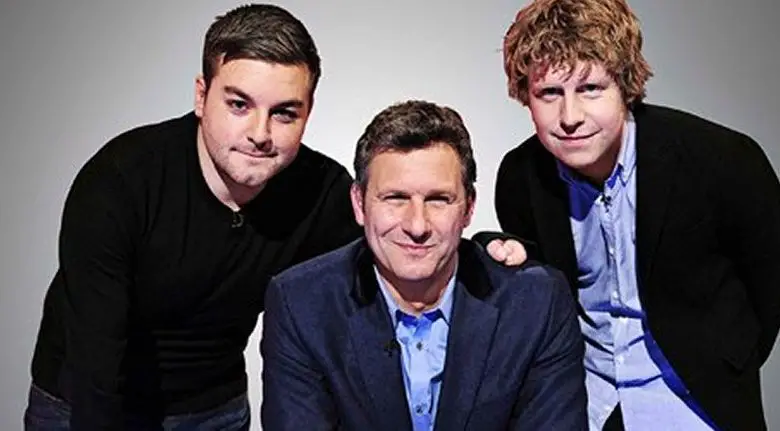 Have you been watching The Last Leg? We've been talking to Alex Brooker, one of the three dynamic presenters giving a humorous spin to the week's news.
My foray into the world of television has been the most incredible experience. I have now become one of those sickly people who genuinely look forward to going into work every day.
Unless we're filming a feature or interview earlier in the week, I don't go into The Last Leg office until Wednesday each week.
Having said that, right from the start of the week we're all on the lookout for stories. We also have a brilliant production team who compile a list of what's in the news and email it out each day.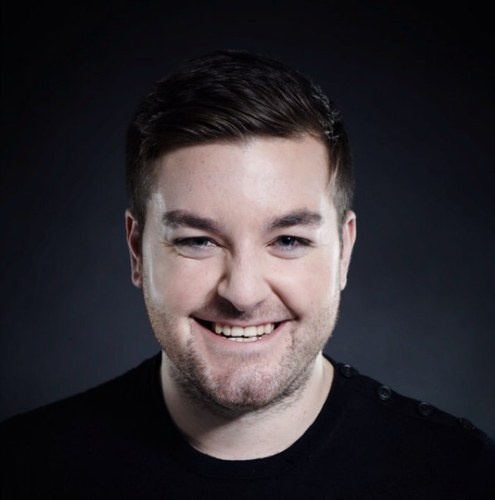 I absolutely love our office days. They may sound a bit boring but, much like the show, I spend 90% of the time laughing.
The main job on a Wednesday is making a start on deciding what will be in each section of the show. The opening chat, main news story, the #isitok questions, what we will talk to the guest about, etc.
The best thing about The Last Leg is that we always manage to find a different take on the news stories you will have seen during the week. I credit a lot of that down to the talent of Adam, Josh and our production team.
I always thought it was a load of crap when people on TV, or in music, said they love the people they work with, but I have to say I feel the same.
Josh is hilarious. I don't really like to give him too much credit, but he's probably the funniest person I've met and a bit of a genius.
Despite Adam's appearance, he's too young to be like a Dad. So, I think of him more as the more talented older brother I never had.
I love nothing more than a leg chat with Adam. I've never had a mate with a leg like me, so it's amazing to have these chats. If having a prosthetic leg was a religion, he is Buddha.
During the Paralympics I told him about the blisters I get from my prosthetic. He said: "Don't use plasters, get some cotton pads and cut them. They ease the pressure much better." I've not had a bad blister since.
I've completely gone off on a tangent so I will get back to the task in hand. So, by the end of Wednesday we will have an idea of the outline of the show.
Thursdays are about getting a clearer idea of what me, Adam and Josh will talk about in each part of the show. Most of the day is spent with writers and the production team fleshing out the ideas.
At this point we also often have an idea for what will be a good ending to the show. The other week an idea of dressing me up as a reindeer and blowing me across the ice with an industrial sized fan was suggested. It then happened the following night. That is the professional atmosphere we work in.
Friday I will spend most the day with my writer, just fully honing my ideas and also eating. We have a final meeting to talk through the script and rehearsal about 5.30pm.
The best part of the day is normally the Nandos we get in before rehearsal. I talk about Nandos a lot on the show, that's because I love it and want a black card.
Rehearsals aren't so much about going through jokes, we don't practice them as such. It's just more about getting the structure of the show sorted. I do laugh a lot during rehearsal and I'm sure one day I'm going to get a telling off for not concentrating.
Once make-up is done to make me look half decent, I will chill out in my dressing room before we go to the studio, just before 9pm.
The warm up guy, Mark Olver, is bloody funny and has the audience in good spirits before we even get out there.
I remember during the Paralympic Games I was nervous before every show and I still get that now. But come 9.30pm when we go live, I remember that this is just a case of having a chat with two blokes I find very amusing and you see the end result.
By Alex Brooker
Get involved with The Last Leg and find out more about Alex Brooker by following them on Twitter.
Check out…
• The Last Leg: what do you think?
• Disability and the media: free speech is everything.
• The Sessions film review.
Have you been watching The Last Leg? We'd love to know what you think of it. Get in touch by emailing us at editor@97c.026.myftpupload.com, tweeting us @DHorizons, sending us a message on Facebook or commenting below.