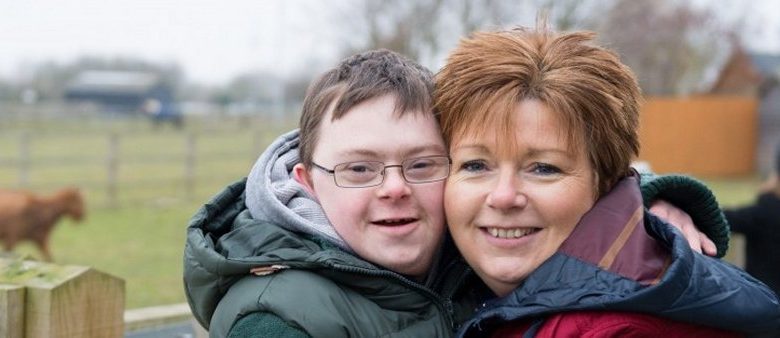 Lifestyle
Papworth Trust's respite farm made possible by The Secret Millions
Have you been watching The Secret Millions on Channel 4? If you tuned in on Sunday 24th March, you would have seen charity Papworth Trust win £2 million from the Big Lottery Fund! Here we speak to David Martin, from the charity, to find out how it all happened.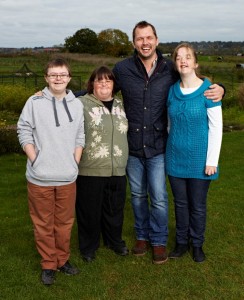 Winning the £2 million on The Secret Millions show was the result of 18 months of very hard work. The plan was always to use the money to open Kerry Farm, in Wales, so we could offer respite holidays not only to disabled people, but their families as well.
But in order to win the money to turn the respite idea into a reality, we needed to successfully trial the project on celebrity Jimmy Doherty's farm for the show, The Secret Millions.
The idea for the farm came from working with many families that include a disabled person, for whom life can be extremely stressful. Often there is no money available for a proper family holiday and they aren't able to spend much quality time together. Many organisations offer respite for a disabled person to go away to on their own. Our view was that the whole family need a week off together.
As we hoped, the trial proved that if the whole family has a supported break together, away from the pressures of everyday life, it can benefit every member of the family and make a real difference to their lives.
19-year-old Luke and his parents, Chris and Jane, are one such example. Luke has Down's Syndrome and was quite shy at first. But since the respite holiday he has become much more independent, taking part in local amateur dramatics and setting his sights on a role in EastEnders one day.
His dad, Chris, saw some real changes in him: "I thought Luke was going to struggle but he just took to everything. He amazed me. I think it proved to us that Luke can do things that we didn't think he could, and perhaps sometimes we were holding him back slightly. We can now let him go that little bit more." You can see more about Luke and his family, as well as the other families that took part, by visiting the Kerry Farm website.
To go back to the start, in 2011 we found out that Big Lottery Fund were working on a joint project with Channel 4, asking different charities to submit groundbreaking ideas on 1 of 5 key themes. One of those themes was health and well being.
Of course we had to do the bid paperwork, and because a TV channel was involved, we also had to do a Dragon's Den-style pitch to show why viewers would love the idea as much as disabled people and their families would.
It was great having Jimmy Doherty on board, and very generous of him to open up his farm to Papworth Trust and 3 families we support, so we could run a pilot. Jimmy has been great to work with throughout the project. But don't just take my word for it, you can see what the families thought of him in this video:
The reaction to the show has been phenomenal. We had over 200 applications from families within 3 days of it airing, and many people have got in touch to offer support or to volunteer.
Papworth Trust will start welcoming families from across the UK from late summer this year. If you'd like to find out more, please visit the Kerry Farm or like us on Facebook. We'd love to hear what you think of it.
If you didn't see The Secret Millions, you can catch up on Channel 4's website.
By David Martin
Check out…
• The Last Leg: behind the scenes with Alex Brooker.
• Drake Music: breaking down disabling barriers to music.
• Accessible adventures in Exmoor with the Calvert Trust.
Don't forget to get in touch by emailing us at editor@disabilityhorizons.com, tweeting us at @DHorizons or messaging us on Facebook.