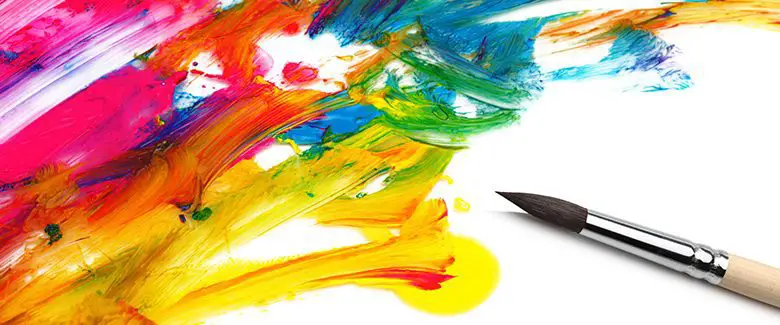 Everyone needs is an outlet to channel their hopes, dreams and laughter. That's what Silverlining does for people with brain injuries. Farhana Haque tells us more…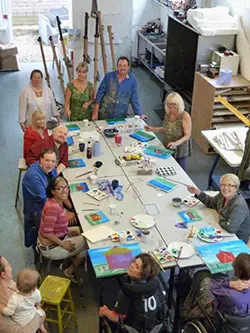 Silverlining is a charity for people with brain injuries and those around them, and is made up of groups across the UK. The founding group was set up in March 2006 by Sherrie Baehr. She had worked in brain injury for over 20 years and has seen all the stages of the long rehabilitation process.
The Oxford group, which I attend, was started in September 2012. It's a continually growing community of people, all with some sort of closeness to brain injuries. Typically, it's made up of people living with brain injuries, or the people around them who support them.
The group meetings work to help us members live fulfilling lives, and to generally be in a place where we can feel understood. Through the support Silverling gives, the members use their talents, such as art skills, as well as good old fashion fun days out, to bring light to the world by raising money for other charities.
Just some of the diverse events include:
Our Silver Strikes bowling sessions, all organised by Martin Black, are held at Oxford's Kassam Stadium, which they let us use for the afternoon. Here we can do some serious work chatting, eating burgers and knocking down (or missing!) some pins. The money that we pay for the bowling then goes to Tadworth Court Children's Trust.
In August, Sarah Chandler was strapped to a hunky man (lucky girl) and chucked out of a plane at 20 000 ft (not so lucky now!). She did this to raise money for the Silver Lining Oxford Art Project. Her target is to raise £1,200 – you can support her by donating to Bmycharity.
The best thing, for me, though, is Silver Studios. Held every week at St Edward's College in the art rooms, which are tucked away to the side of its spacious grounds, we get to splash paint about and generally make a mess. I love it.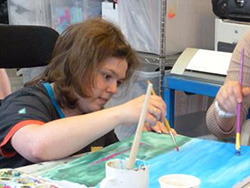 Projects we've done include all the standard stuff, like acrylic painting on canvas, pencil drawings and clay modelling. But we get to experience some more unusual things too, such as spray painting, jewellery making and clothes painting, all things that you wouldn't get to do otherwise.
It is at these Silver Studio sessions that I've learnt not to be so fixated on producing something that is perfect and flawless. I just go to have a bit of fun. That way the artistic love shines through.
I'm sure I speak for all the Silverliners when I say that it's just really valuable to be able to talk to and be around people who understand you, either because they've faced something similar or are close to someone that has. With my new brain and new life I just get to just have a bit of fun.. It's a loving community that is great to be part of.
By Farhana Haque

Check out…
Get in touch by messaging us on Facebook, tweeting us @DHorizons, emailing us at editor@disabilityhorizons.com or leaving your comments below.