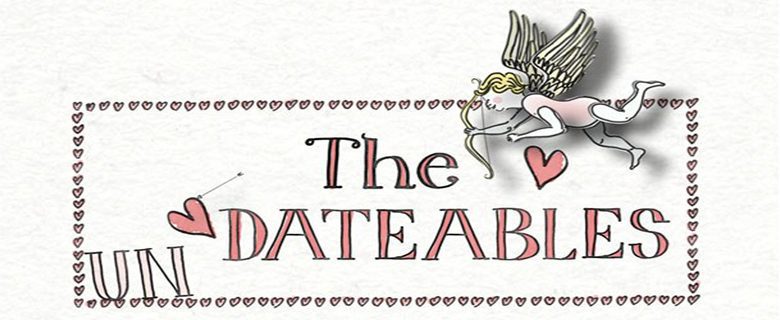 Today sees the return of Channel 4′s disability dating show, The Undateables, a programme that follows a group of disabled people during their quest to find love. The past two series have caused much controversy, but viewers appear excited to welcome back the show to their screens. But is the show helping to put disability issues in the spotlight and make a positive impact for disabled people? Co-editor Martyn Sibley asks what you think.
If you have been watching the past two series of this provocative show, you too might be asking whether the questions: what is The Undateables doing to people's perception of disability and will it be making a positive impact to disability issues? Two questions that are very difficult to answer.
To really educate society on the difficulties of being disabled, I'm not convinced love is the best topic. Many disabled people are struggling to access basic social care, transport and equipment right now.
I'm aware that a lot of people don't engage with abstract disability issues, and factual programming isn't sexy or attention grabbing. With so much choice available on TV, something has to be evocative to lure people in to watch it – just what The Undatables is doing. But, I fear that viewers enjoy the sensationalism, and therefore enhance their negative feelings of sympathy that is so often felt towards disabled people.
You could say that anything that engages, normalises and improves disability awareness, in whatever form, can only be a good thing, as long as it doesn't cause irreparable damage. Maybe from love, commonality and empathy everyone will act more to make our world accessible for all.
It is also possible that by seeing disabled people on TV, also seeking love, that the confidence of someone with a disability is boosted as a consequence. I've often wondered how many of the viewers are disabled themselves vs those who aren't disabled, and what  they think about the programme.
We can estimate that 20% of the audience may have a disability (having looked at the estimated total number of disabled people in the UK). However, to gauge what disabled people really think, we at Disability Horizons ran this simple Twitter poll. As you can see opinion is very divided.
On a personal level, when it comes to dating, relationships, and being in a wheelchair, I had the school playground flirting, a first love at university, a bachelor lifestyle in London, I broke some hearts and others broke mine too. On New Years Eve I got engaged to the woman of my dreams! As with anyone else, it has never been without worries, pain or problems, but it is all part of living.
If you do like a bit of trash TV – and who doesn't sometimes – then give The Undateables a go. However, let's try and move to a place where disabled people star in a dating show alongside non-disabled people. I'd love to see a world where disability is seen the same as having blonde or brown hair.
Beyond the debate of TV shows and disability, you start to realise that all humans seek love in individual ways. The more one searches, the harder it seems to get. Then when you feel totally comfortable with yourself, enjoying home, work and social life, I think love is more likely to come knocking.
The Undateables is on Channel 4 tonight at 9pm. Tell us what you think about the show – email us at editor@disabilityhorizons.com, message us on Facebook, tweet us @DHorizons or leave your comments below.
By Martyn Sibley
Check out…
Don't forget to visit our Relationships & Sex section for more articles on dating, sex and disability.