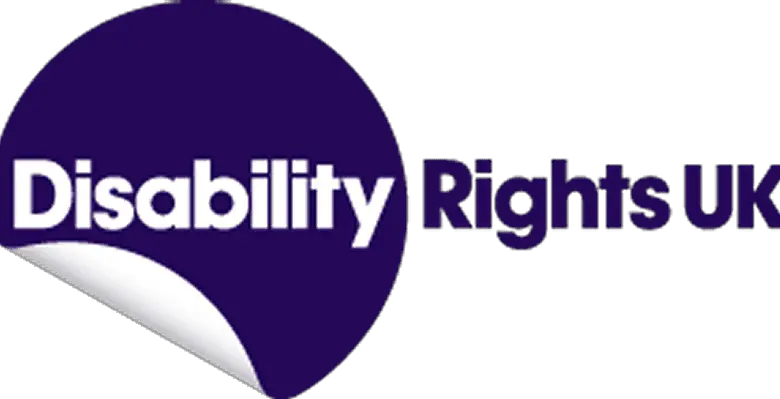 News
Disability Rights UK: where are we at and what do we need to do
Philip Connolly, new Policy and Communications Manager at Disability Rights UK, tells us about where he thinks we stand on disability rights in 2014, and what we need to for the future.
Around ten years ago I was fortunate enough to meet the Brazilian playwright Augusto Boal, the founder of the theatre of the oppressed. I had previously taken part in an exercise he had devised and one that has influenced me ever since.
He had asked for a circle of people to form around a single person. Each person in the circle was asked to say what they could see of the person in the centre.
One could see the whole person – two eyes, two hands, two legs – but had no idea what the back of the person looked like. One could see only one eye, only one arm and only one leg, and so on.
Then the question was asked: "Who is telling the truth?" Of course the answer was everyone. Then the second question was asked: "Where is the truth?" Of course the answer is in the collective whole – everyone has the answer. Essentially, the more perspectives we collect, the more truth we have, especially from those at the edges.
I have been on the edge of a very large circle in the disability movement for over seven years, and what I offer now is only my own perspective on truth.
First, I think the political landscape is increasingly beginning to look like Britain between 1850 and 1900. It was a period before the welfare state and when markets largely didn't serve those people with little money.
It was a period when trade unions were formed, the cooperative movement took off and many major charities were founded. It's not a period I ever wanted to see repeated – surely we are entitled to a new future, not another past. I want to see a responsive, caring Government, and markets in which the successful players are the ones with a social mission.
In response to the chancellor saying there will be seven more years of austerity, I think its time to attack and not just defend. I reject the right of anyone to make disabled people poor.
Just as people built new visions in the latter half of the 19th century, based on what we all agreed with, so must we do now. I therefore wish to see countercultural activity now, where another culture with views different from the norm can form, using the innate skills and talents we all have.
An example of this was creating the Blind Bit of Difference business competition that I launched when I worked at RNIB. Designed to generate new businesses, which in turn would offer jobs to blind and partially sighted people, it aimed to highlight and provide people with tools to use their strengths.
By harnessing these skills, it would provide people with the means of generating an income. We supported impoverished disabled people to commoditise their strengths and their qualities in new and existing enterprises.
Secondly, acknowledging that we all have these attributes – empathy, resourcefulness, problem solving and of course resilience – leads us into a deeper understanding of who we are and what we can achieve. In essence, we are all two thirds water and one third dust, so it's amazing in itself to think that we can stand, walk, be, do and think.
We are already miracles, all of us. And of course, miracles beget miracles. Therefore we need to have a strengths-based approach to disability that researches, practices and celebrates the fact that our triumphs come from how we face adversity.
I think the greatest human strength is resilience; the human ability to uncover adaptation and to cope in response to external shocks. I once visited Gunther von Hagen's Body Worlds exhibition, where he examined the human body in detail, and read that based upon our size alone, humans should only live about the same length of time as a horse, which is around twenty five years.
But it is the capacity of the body to adapt that allows us to live so much longer. So in my new job at Disability Rights UK, I want to put people in touch with the resilience qualities that are already within their own bodies.
Thirdly, I have long pondered the Neil Young song Heart of Gold, and its line; "I want to live, I want to give." I think a lot of disabled people are reluctant to identify with charity because they think they will only be able to receive from charities when all humans also want to be able to give to them.
It is for this reason that I think we should be committed towards not just maximising access to benefits, but also maximising jobs and income for this generation, so everyone is able to give to charities.
Fourthly, I am concerned about whether the charitable model of one-to-one relationships with those in need at a specific time is sustainable when their numbers are growing. However, it could be if we adopt brave and innovative approaches using networked based solution, i.e. everyone getting involved and helping out.
A chief example of this is crowd sourcing support. Supplementing limited government support with peer to peer support and building networks that link people not just to charity but to each other, is the way forward.
Lastly, I think I am at heart a failed nuclear scientist, or at least I know I am a failed biochemist. I have come to believe that if we can solve problems at the micro level, such as answering the question of what gives everything mass, then we can solve problems at the macro level of society too.
And the core one of these issues to be solved – fair creation and distribution of resources. In a knowledge economy, disabled people don't have to stop at being co-commissioners of goods and services, but can use technology to be co-creators too.
So I want to solve and help others solve their problems, not just manage them. Central to problem solving is belief, we already have the motivation. If we think we can, we will, and if we think we cannot, we won't.
Consequently, just as the computers we all rely upon need upgrades, I have been upgrading my own beliefs too. I have come to embrace not just the social model of disability or the desire to anchor political gains in the bedrock of human rights, but also to embrace new beliefs too – adhocracy, liberation technology, lean start up, agile management, resilient communities, and positive psychology. Now it's your turn.
By Philip Connolly
Visit the Disability Rights UK website to find out more about the work it does.
Check out…
• #DisabledAchievers: the importance of help and support
• Is disability a political issue?
• Disability and development: our voices must be heard
What is your opinion on the state of disability rights in the UK today? Let your voice be heard by messaging us on Facebook, tweeting us @DHorizons, emailing us at editor@disabilityhorizons.com or leaving your comments below.