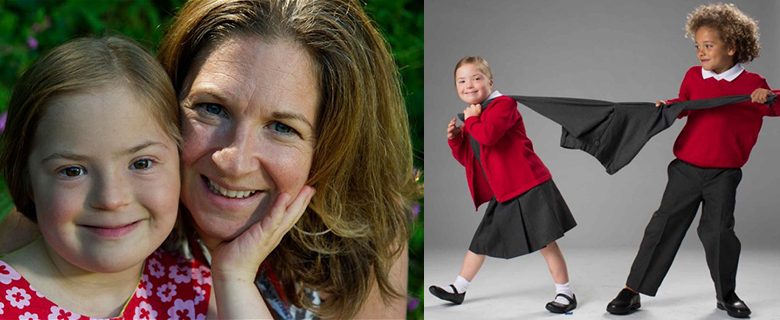 Lifestyle
Inclusive advertising: we're starting to see change
Seven-year-old Natty, who has Down's syndrome, is challenging the 'norm' by having fronted Sainsbury's latest Back to School advert. We spoke to her mum about inclusive advertising and how she hopes they can help make a difference.
How did you hear about the Sainsbury's Back to School modelling campaign?
Natty has been modelling for about 3 years for various local companies. Inclusive advertising is something I am passionate about seeing more of, as not only do all children need to see themselves represented in the media – we all need role models after all – but it also shows the world just what disabled children are capable of.
Can you tell us a bit about how the selection process worked?
Urban Angels agency contacted us to say that Sainsbury's would like to see Natty at their initial casting in London. We travelled up by train from Cornwall and the photographers fell in love with Natty's wit, charm and dance moves straight away.
The important point is that Natty was chosen for her personality and confidence as well as her beaming smile, not because she was a token child with a disability.
What was your reaction when you found out that your daughter had been chosen out of so many hopefuls to model for Sainsbury's?
I was very proud as a mum of course.  In addition, as an advocate and campaigner for inclusivity, I had a few tears of pride because this was the first ever Sainsbury's Back to School campaign to feature a child with a learning disability.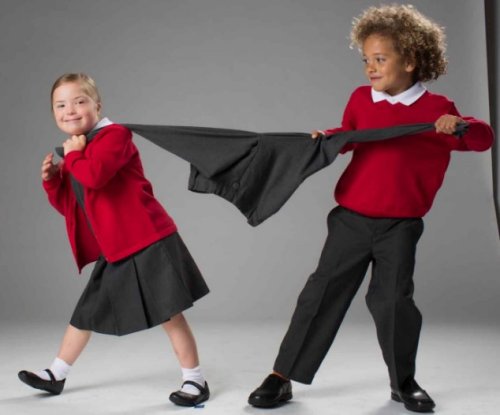 How has life changed for you both since being part of this campaign?
There has been a lot of media attention, but Natty has always taken that in her stride. She has been on national television a few times over the years and is quite the diva!
Do you feel this campaign will encourage other big supermarket chains to use disabled children and adults in their advertising?
I do hope so, yes, as a few companies are joining in the movement, and charity group Models of Diversity work towards getting more adults with disabilities into advertising campaigns as well. I think there is a slow, but significant change happening.
Do you feel the public's reaction towards the campaign has been positive?
Overwhelmingly so, yes – people have recognised a real need for change. Many new parents of children with disabilities wrote to me to say how much hope seeing Natty in the billboard posters has given them. I've also had comments from people saying that they missed her smiling face when the poster came down.
What advice would you give parents who may have concerns about their disabled child taking their first steps into modelling?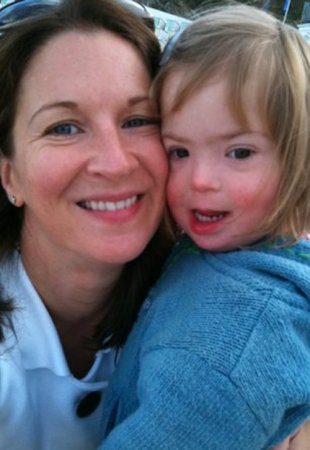 Modelling is only appropriate for your child if they really enjoy it. They must have fun and love meeting new children and doing what they are asked on set when time is of the essence. Natty happens to be a natural show-off and thinks of every photoshoot as a game. I wouldn't do it if she was shy or hated the hustle and bustle of casting or travelling.
Also, don't expect to make any money, or even cover your costs. You won't. In fact it's a very expensive hobby!
And do be prepared for some negative comments, from the online trolls to those who just don't understand your motives. If you believe in the changes you are trying to make, that's what you must focus on.
What are your future plans for your daughter?
Natty and her sister will continue to do all the things they enjoy, whether it's swimming, meeting friends, baking, dancing or modelling, for as long as they enjoy it. There are no fixed plans but to allow them to become the best people they can be, to be independent and reach their potential.
I have read that you run a campaign on behalf of parents and families who may have had a child recently diagnosed with Down's syndrome. Can you tell us how people can support the campaign and get involved?
I write a blog to support other parents and professionals. It's just an honest look at life with Down's syndrome today and was something I begun after finding a wealth of outdated information online when I Googled the condition shortly after Natty's birth.
I was full of fear and ignorance in those days. I can't turn back the clock, but I can buy precious time for other parents in the early days. It can be found at www.downssideup.com and has become a community of support. There is a Facebook page too.
I also write for the Huffington Post and other publications and do public speaking and training for medical professionals and teachers. In addition, I do fundraising for national charities such as the Down's Syndrome Association. We can all make a difference each day by gently changing perceptions of Down's syndrome as we talk to those we meet and who get to know our children.
By Hayley Goleniowska
Check out…
• Q&A with On the Move photography competition winner
• Q&A with Ashley Thomson: one-handed hairdresser
• The Invictus Games 2014 – Q&A with Derek Derenalagi
Get in touch by messaging us on Facebook, tweeting us @DHorizons, emailing us at editor@disabilityhorizons.com or leaving your comments below.