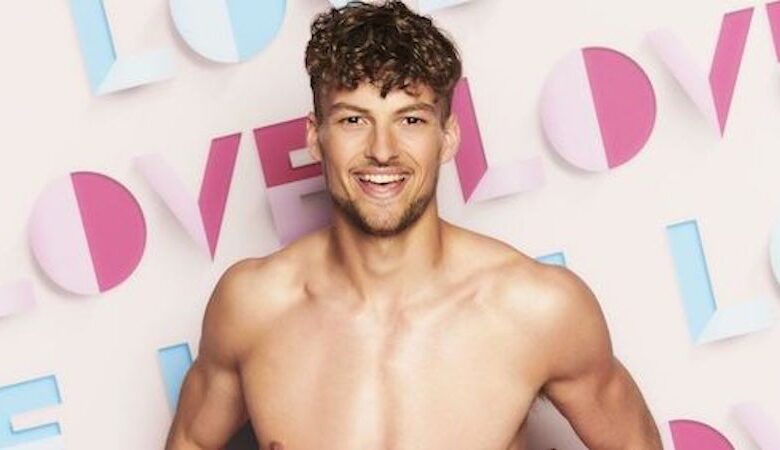 ITV reality show Love Island has announced its first contestant with a physical disability. Hugo Hammond, a PE teacher and cricketer from Hampshire, was born with clubfoot, which makes the foot twist downwards and inwards.
Despite ITV's efforts to improve diversity on the show, there have been mixed opinions from the disability community.
Who is Hugo Hammond?
Hugo Hammond is a 24-year-old secondary school PE teacher and international cricket player from Hampshire.
He says he "absolutely loves" his job as a teacher and is a fan of all sports, explaining:
"It's great to be able to pass on that enthusiasm to be physically active to the younger generation and hopefully they feel the same about me teaching them."
As well as teaching, Hugo has played sport for his country, having travelled to places such as Bangladesh and Dubai as a member of the England PD (Physical Disability) cricket team.
He was born with clubfoot, a condition in which the foot faces inwards, but after numerous operations as a child, he says people can "only really tell when I walk barefoot. I've got a really short Achilles… I walk slightly on my tip toes."
When it comes to love, Hugo has been single for some time and like many people, has struggled to date during the pandemic.
"I saw [Love Island] as an opportunity to have an amazing, fun summer and put myself back out there," he explained.
 

View this post on Instagram

 
You can find out more about Hugo Hammond by following him on Instagram.
Reactions from the disability community on Love Island representing disabled people
Well-known people from the disability community have been sharing their reactions on Hugo being the first physically disabled contestant on Love Island.
Disabled comedian Rosie Jones simply tweeted the following, feeling that inspirational porn has intruded the reality show and whether having clubfoot is true representation of disability:
Are we calling this Love Island fella, 'Inspirational' just because he has a clubfoot then are we? Jesus Christ. https://t.co/HyQC05CPSs

— Rosie Jones (@josierones) June 21, 2021
BBC entertainment reporter – and wheelchair user – Alex Taylor, shared his analysis on featuring a disabled contestant on Love Island.
"For a show that's long-faced criticisms over a lack of diversity in its cast, the inclusion of Hugo Hammond as Love Island's first physically disabled contestant feels a progressive move years in the making.
This will still no doubt spark conversation both inside the villa and among viewers at home, which will ultimately help raise awareness.
But have producers done enough to accurately reflect disability in the modern dating world? Bosses previously told The Mirror in 2019 that the villa had not been adapted for people with disabilities due to insurance costs and "budget constraints".
The nature of Hugo's disability allows them to keep disability inclusion, and the social stigma surrounding dating someone with a disability, within convenient limits."
Writing in the Metro, Samantha Renke – a disabled woman and disability campaigner for inclusion and representation – said that she was glad to see disability represented on Love Island but amazed it has taken so long to include disabled people.
She wrote: "I will never be grateful for or celebrate something that should have happened years ago.
I actually find it appalling it's taken so long for this to transpire and, after the rather damaging report Doubling Disability, which shows that 2028 will be the earliest broadcasters will hit their target of 9% off screen talent, to me it initially felt like a tokenistic and panicked approach.
Box ticking or a genuine step in the right direction and a win for disability representation? You can make up your own mind."
Love Island begins Monday 28th June at 9pm on ITV2 and you can catch up on the ITV Hub.
What are your thoughts on disabled contestant Hugo Hammond taking part in Love Island? Tell us what you think in the comments box or on Facebook and Twitter @Dhorizons.
By Emma Purcell 
More on Disability Horizons…