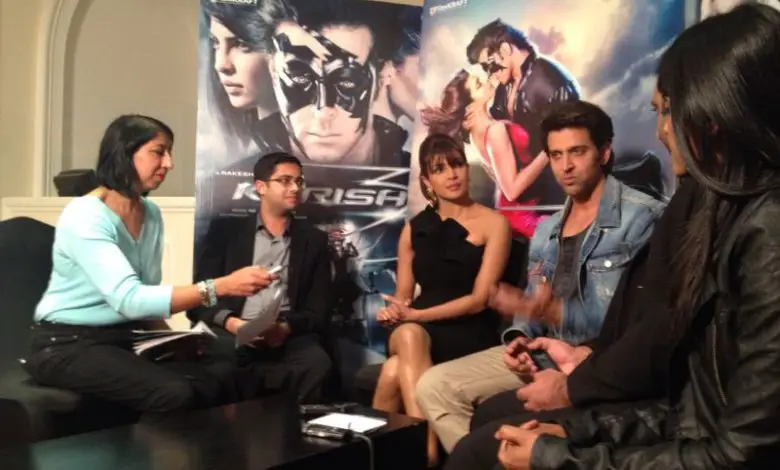 Priyal Raja, a finalist in the Young Person of the Year category for the MS Society Awards 2013, has an unfailing passion for film and media. Trishna Bharadia speaks to the enthusiastic young film maker about how being diagnosed with MS has helped to drive him forward and focus on his goals.
Priyal Raja's CV is impressive. He has directed films and music videos, had a regular Bollywood gossip radio slot and has written articles for online entertainment portals, which has seen him interviewing Bollywood royalty. For a 22 year old this is impressive. But what's even more remarkable is that he has achieved this despite being diagnosed with multiple sclerosis (MS) at the age of 14.
What strikes you most about this easy-going young man is the enthusiasm and the steely determination he has to achieve his ambitions. "I have always had a passion for cinema, and a career in the media was always in my mind, but it was being diagnosed with MS at such a young age that forced me to think about my career path much earlier than I probably would have done otherwise. While many people at that age do not know what they want to do, I was already putting plans in place, knowing that a relapse could make things much harder to get to where I wanted."
Now,7 years after his diagnosis, he has worked with Bollywood mega stars and has completed a degree in Film Production at the University of West London.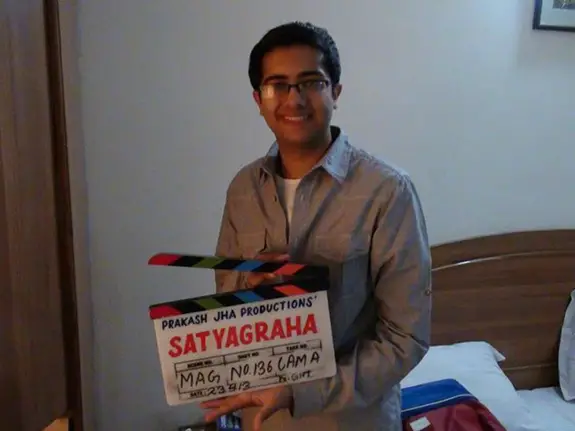 Driven and determined
Priyal says that his determination and drive comes from being diagnosed so young. His first symptoms included the development of a limp and muscle spasms in his hand. At first doctors thought he might have had a stroke, however, it took just 3  months to determine that it was MS.
Nobody else in the family has it and none of them knew what it was. He recalls that on the day of his diagnosis; "my parents and I went straight from the consultant's room to the library at St. Thomas' hospital. We looked up everything there was to know about the condition!"
Now, he says that his balance is a bit 'dodgy' and his leg aches more than it used to. However, he tries to ignore it. In February 2014 he started on a newly developed second-line drug that aims to reduce relapses, after having already been on a first-line drug until 2013.
He believes that his passion for the media and film-making in particular, has helped him to cope with his MS, as it has given him something to focus on and strive towards from an early age. "I believe that the way that I am is down to having been diagnosed so young and it has made me more willing to grab opportunities when they occur rather than waiting to do it sometime in the future."
"In 2013, while I was working as a Bollywood entertainment journalist, I was asked to be an Assistant Director on Satyagraha, a Bollywood movie directed by Prakash Jha and staring industry superstars, like Arjun Rampal, Amitabh Bachchan and Kareena Kapoor.
"That was the sort of thing I had in my long term sights, maybe in 5 years or so. However, my MS was stable and I knew it was an opportunity that could make a difference to my career. It meant going to Mumbai and Bhopal and I was working 13-14 hour days, 7 days a week for 3 months. That schedule would be gruelling for anyone and having MS did sometimes make it hard. However, I was so excited to be there and was enjoying myself so much that I was able to push aside the difficulties and get on with things. It is fantastic motivation knowing that you are doing something that you love!"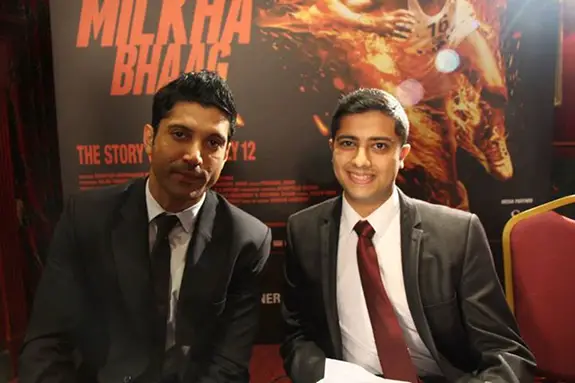 Helping to educate people about MS
Priyal says that generally people in Bollywood do not know about MS. It is not a well-known condition in India. One exception is actor Hrithik Roshan, who Priyal interviewed for Bollywood Eye, a Bollywood entertainment portal. "We had been speaking about positive attitudes and I mentioned that I had MS but had not let it stop me from pursuing my goals. Hrithrik told me that he was impressed with my attitude and that he knew the challenges that MS could pose."
However, Priyal has usually had to explain to people what MS is and how it can affect him. This was particularly the case when he was working on Satyagraha. "My roommates obviously saw me injecting my Rebif, a disease modifying drug, plus I was promoting the Coping With MS documentary I had made, so people definitely knew that I had it!" He says that people have been supportive and asked lots of questions, which he and his Dad were happy to answer.
Promoting positivity
Promoting a positive attitude when you have a long-term condition like MS was something in which Priyal was already well-versed. He made his Coping with MS documentary for a university project because he felt there was little available that explored the topic.
Speaking about the development of the idea he says; "I remember meeting Shiv Sharma and Sanjay Chadha at an MS Society/Asian MS information day in Slough and it struck me how positive they were and how they were getting on with their lives despite being heavily impacted by their MS."
He contacted Saher Usmani, the MS Society's Support Groups Officer, who put him in touch with both of them so they could star in the video. "Producing the documentary took 4-6 weeks overall and I made sure that I thought very carefully about the questions I asked because I wanted to ensure that it came across as positive." There has been almost 12,000 views of the video on YouTube, with the response and comments Priyal has received being excellent. He believes it has definitely achieved its aim.
What the future holds for Priyal
Priyal's main goal this year was to finish his degree, but MS was still very much in his mind. For his final year project, which forms a large percentage of his overall mark, he wrote a 90-page film script where MS was featured. It was a Bollywood-style thriller about a business student who is participating in a competition to win an investment to set up a business.
The central character had MS and one of the themes was how he goes from being at his lowest to how he rose to the top again. Priyal is now exploring further opportunities in the media. He says;' "I don't know what the future holds, but I will take things as they come, with the same positive attitude and determination that has kept me going until now." One thing is for certain, with that sort of attitude and his track record, he is bound to go far!
You can see Priyal's video, 'Coping With MS' on YouTube.
By Trishna Bharadia

Check out…
• Accessible airports: more like aggravating airports
• Top 10 tips finding work if you're disabled
• Working for the BBC: could you be the next employee
Get in touch by messaging us on Facebook, tweeting us @DHorizons, emailing us at editor@disabilityhorizons.com or leaving your comments below.