Catalonia is the place for you if you're thinking of taking a trip to Spain this year, especially if you want to find accessible activities.
The 6th largest autonomous region in Spain, Catalonia offers its visitors a stunning mix of rugged mountains, golden beaches, sun-kissed cities and elegant architecture; from the Roman villas of Tarragona, to the glittering modern skyscrapers of Barcelona. Split into four different provinces: Barcelona, Girona, Lleida and Tarragona, Catalonia is one of Europe's most accessible destinations and prides itself on its inclusivity. The 1992 Olympic and Paralympic Games changed much of Catalonia's infrastructure and made the region as a whole wake up to the needs of disabled people. Since then, Catalonia has gone from strength to strength, with more attractions becoming fully accessible every year.
Within Catalonia there are 25 accessible tourist destinations for you to explore, from the Romanesque churches of Vall d'Aran, La Vall De Boi and Pallars Sobira, to the stunning Romanesque Cathedral of the Pyrenees capital La Seu d'Urgell; if religious architecture peaks your interest, then the huge range of churches scattered among the Pyrenees are sure to delight you. If you wish to explore the skiing possibilities of the Pyrenees though, taking to the slopes in La Molina for a spot of adapted skiing will fulfill your dreams. The oldest Ski resort in Spain, La Molina is a family-friendly resort, with slopes ranging from easy to difficult across a 5km site. All the schools can cater for disabled people and offer adapted skiing classes, with a range of equipment and facilities on hand to help you get the most out of your visit.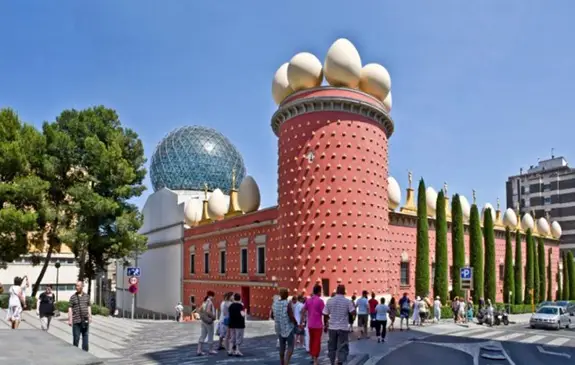 For art lovers meanwhile, a trip to the Ruta Dali, otherwise known as the Dali Triangle, is essential, with museums, galleries and a chance to visit the castle, which Dali gave to his wife and muse Gala. Linking the three towns of Púbol, Port Lligat and Figueres, the Ruta Dali boasts a wealth of enlightening attractions about the famous surrealist painter, with the dazzling Jewel Museum proving the most accessible for disabled visitors, though most parts of Gala's castle and the Theatre-museum are also fully accessible and well worth a visit if you wish to explore this fascinating couples' lives.
Nature lovers are also spoilt for choice in Catalonia, with rugged coves, glittering beaches and national parks throughout the regions four provinces. Alt Empordà and Baix Empordà in the Costa Brava are famous for their beautiful coves, while the Ebro Delta nature reserve, a famous rice growing area, boasts one of the most unique landscapes in the region. Meanwhile, Costa Daurada is one of the most popular beach destinations in the whole region, with 92 kilometres of soft sandy coastline to choose from. Sitges, in the county of Garraf is also a popular seaside destination, with beautiful beaches that are fully adapted for disabled people. While Terra Alta and Sebes Nature Reserve and Montseny Natural Park boast rich biodiversity for those that want to ramble through Catalonia's wild places. Montsec is also a paradise for nature lovers and is one of the best places in the world to see the sky at night and explore the stars.
If you're looking to explore the history of Catalonia, there are also plenty of options available to you, depending on the area of history you wish to discover. The ancient town of Tarragona, perched on top of a hill, is a UNESCO world heritage site, and has some of the oldest Roman buildings in Catalonia. The Monastery Route of the Way of St James also gives you the opportunity to explore some of Catalan's rich religious culture, while the Cistercian route links the three counties of La Conca de Barberà, Alt Camp and Urgell. Lleida meanwhile, is one of Catalonia's oldest cities and is quite unknown to tourists, so it's an excellent place to get some peace and quiet away from the hustle and bustle of more popular towns.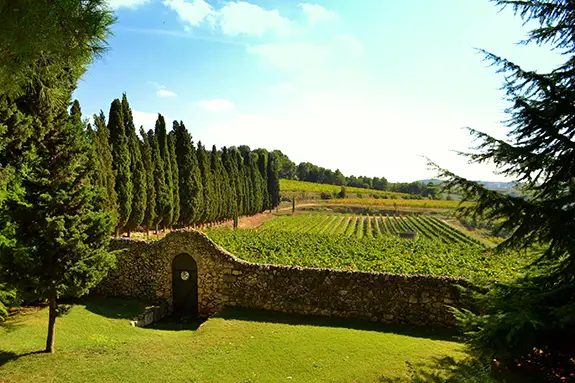 A trip to Catalonia also wouldn't be complete without a visit to a vineyard. Renowned for its wines, Catalan was the birthplace of Cava in the 19th century, and continues to produce this hugely popular sparkling wine, alongside dry white wines and rich, deep reds. El Penedès, Catalonia's extensive winemaking region is determined to be accessible to all of its visitors, with vineyards covering 26,000 hectares of these extensive plains. Most of the vineyards in this region are accessible, as are the local museums, which explore the history of wine making in the area. The Vinseum Museu de les Cultures del Vi de Catalunya, houses a huge range of objects relating to the history of winemaking in the region and is fully accessible to wheelchair users, the visually impaired and deaf people. Hearing loops are available, as is information in braille.
If you're looking for something tasty to soak up all that wine though, there are many gastronomic delights to be found in Catalonia. The county of Osona is particularly renowned for its culinary delicacies, with pork dishes, prized black truffles and wild mushrooms among the local highlights. Vic, the capital of the county is also home to many sites of interest, with the historical route through the town deemed completely accessible. Visitors can stop off at the Episcopal Museum or visit the Roman Temple, before stopping off for some delicious food and drink. There are also many other fully accessible trails and routes to take across Catalonia, such as the Terra Alta greenway, which covers 23.6km of the old and now disused Valle de Zafán railway. It is possible for wheelchair users who have a good level of physical fitness to complete the whole route, though there are several steep slopes at certain points along the way. Adapted bicycles are also available for those who want to travel the route, as well as signs indicating the lengths of all the railway tunnels and tactile ground surface indicators for visitors with visual impairments.
While rambling through the Catalonian countryside is a great way to experience all that Catalonia has to offer, seeing the region from the skies is also a spectacular way to explore Catalonia's rich variety of landscapes. Camins de Vent offer fully adapted hot air balloon rides for disabled people across the region, with most flights taking off from Igualada. Experiencing the thrill of gliding through the air and seeing the wonderful landscape rolling by beneath you is one of the best ways to see the entire region of Catalonia, and with two hydraulic adjustable seats and an adapted basket, Camins de Vent's balloon are fully accessible to all wheelchair users.
Whatever you are interested in, with so many accessible tourist destinations spread out across the region, in Catalonia you will be truly spoilt for choice.
For more information about accessible activities in all of Catalonia's 25 accessible destinations, visit the Catalan Tourist Board's accessible tourism website.
Check out…
• Top 10 tips for a hassle-free accessible holiday
• Disability and travel: top travel tips
• Accessible travel is adventure travel
Get in touch by messaging us on Facebook, tweeting us @DHorizons, emailing us at editor@disabilityhorizons.com or leaving your comments below.