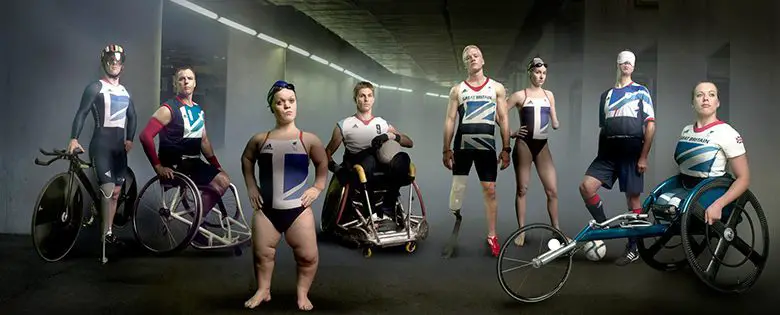 Paralympians inspire many disabled and non-disabled people. We saw the effect the London 2012 Paralympics had, so we hope the Paralympics 2016 will do the same. Ahead of the September games, we asked writer and Disability Horizons reader Catherine Shepherd to share her pick of the 10 most inspiring Paralympians.
As this is my first time writing for Disability Horizons, allow me to introduce myself. My name is Catherine Shepherd and I am a 21-year-old English graduate with Charcot Marie-Tooth. Since writing my undergraduate dissertation on disability in literature and film I have become particularly interested in the portrayal of disability in everyday life.
The Paralympics is a major event that has, over the years, had a great impact on disabled people's lives, so I have high hopes for Rio 2016.
---
Get fit at home with this pedal exerciser and hand exerciser from the Disability Horizons Shop.
---
It will be an 11-day event where 4,350 disabled athletes from 176 different countries will compete in the spirit of the Paralympic core values: courage, determination, inspiration and equality.
In Rio de Janeiro, Brazil, athletes will be fighting for a total of 528 medals in 23 different disciplines. There will also be two new Paralympic sports included – canoe and triathlon.
Before the 2016 Paralympic Games brings us some fresh faces, we wanted to round up 10 Paralympians that have made great achievements throughout the years. Prepare to be impressed and inspired…
Trischa Zorn – swimmer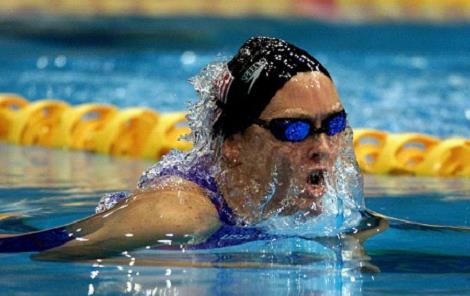 The most successful Paralympic athlete ever is Trischa Zorn. Born blind, she won 55 medals in total – 41 gold, 9 silver and 5 bronze medals – between 1980 and 2004 and for the United States. We're in awe!
Ragnhild Myklebust – skier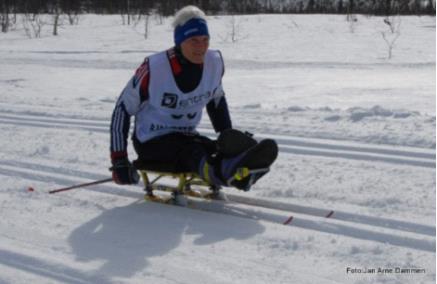 Ragnhild Myklebust holds the record for the most ever medals won at the Winter Paralympics. The Norwegian skier suffers from polio and won 22 gold, 3 silver and 2 bronze medals between 1988 and 2002.
Myklebust has also won her Paralympic medals in different disciplines: short, middle and long-distance cross-country races, relays, biathlons and ice sledge racing.
Helena Lucas MBE – sailor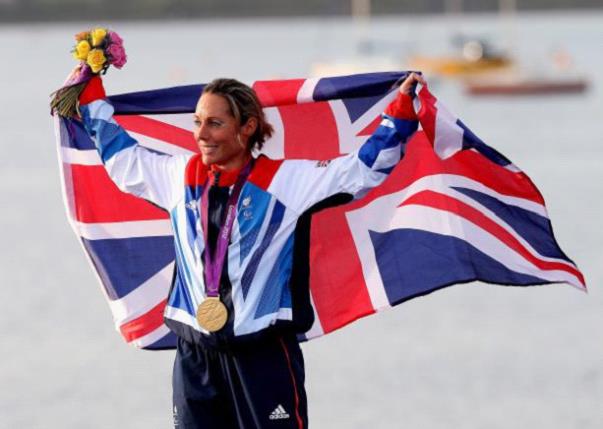 In April 2015, Helena Lucas was named Britain's first member of the Rio 2016 team, where she will defend her sailing title. She shifted her focus to Paralympic sailing in 2004 when a permanent injury to her thumbs made her eligible for the Paralympic Games.
She became the first British sailor ever to win a Paralympic gold medal and was appointed Member of the Order of the British Empire (MBE) in 2013.
Jonas Jacobsson – shooter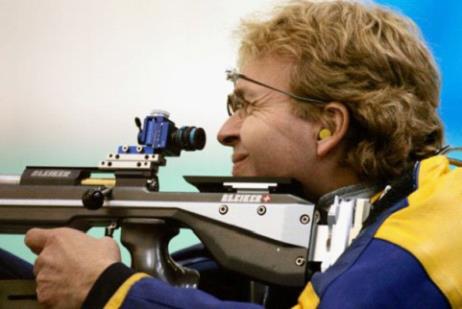 Swedish shooter Jonas Jacobsson, who is paralysed from the waist down since birth, has been a top performing male Paralympian since he won his 16th gold medal in 2008.
From 1980 to 2012 he competed in nine consecutive summer Paralympics and has won 17 gold, 4 silver and 9 bronze medals for Sweden.
Michael Edgson –  swimmer
Retired athlete Michael Edgson, who is visually impaired, qualifies as one of the greatest Paralympic athletes of all time after winning a staggering 18 gold medals between 1984 and 1992.
From the age of 14 onwards, Edgson has competed in both disability and able-bodied swimming events. During his career, he set nine world records, nine! Edgson also received the BC Disabled Athlete of the Year Award three times.
Franz Nietlispach – versatile Paralympian on wheels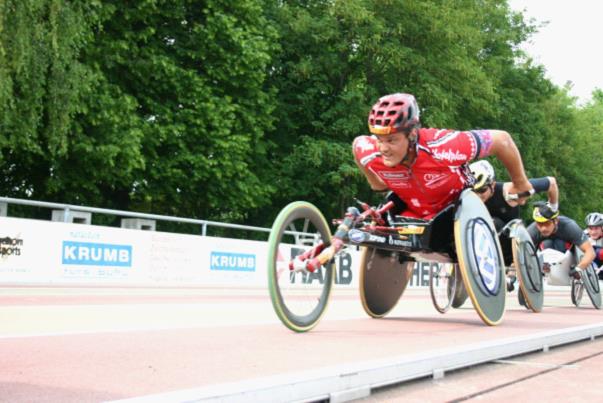 Fritz Nietlispach is a Swiss legend. He has won 14 gold, 6 silver and 1 bronze medals in athletics and another bronze medal in hand cycling.
The wheelchair athlete competed in every Summer Paralympics from 1976 to 2008. He also competed in table tennis in the 1976 and 1980 Paralympics.
In addition to all of these great achievements, Nietlispach has held political office in Aargau, in northern Switzerland.
David Lee Pearson – horse rider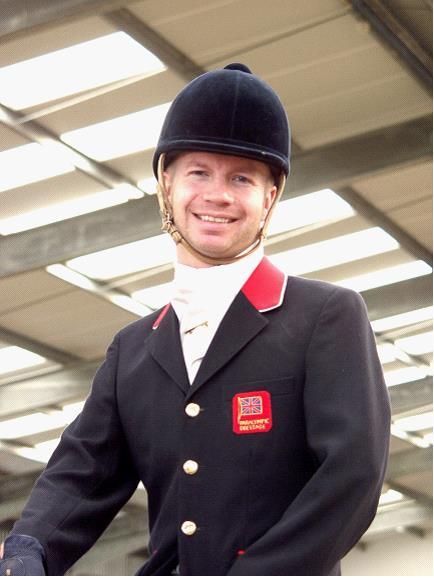 David Lee Pearson competes for Britain in Para-Dressage and was born with arthrogryposis multiplex congenital. The 10 times gold medallist gained his wins between 2000 and 2012.
Pearson, CBE, is the current title holder of a whopping 34 gold medals at European, World and Paralympic level. In 2001 he was appointed Member of the Order of the British Empire (MBE) for services to Disabled Sport.
He was promoted to OBE in 2005 and CBE in 2009 for service to Equestrianism and to Disabled Sport.
Esther Vergeer – wheelchair tennis player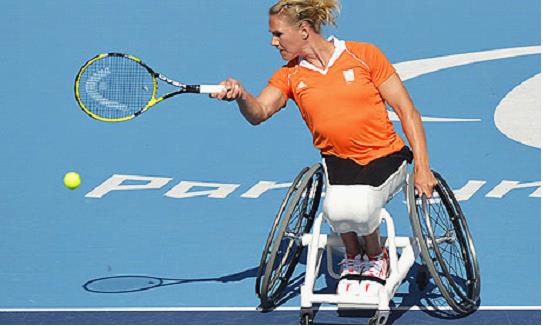 Esther Vergeer is a retired wheelchair tennis player from the Netherlands. A nine-hour operation in 1990 on a Vascular myelopathy around her spinal cord left Vergeer without the use of her legs. It was during her rehabilitation that she learned to play basketball, volleyball and tennis in a wheelchair.
This phenomenal athlete was number 1 in the world for wheelchair tennis from 1999 until her retirement in February 2013. She ended her career on an unbelievable winning streak of 470 matches. Her Paralympic achievements consist of 7 gold medals in singles and doubles between 2000 and 2012.
In her entire career, Vergeer won almost 700 singles matches and lost only 25. She has won 440 doubles matches while losing only 35.
Natalia Partyka – table tennis player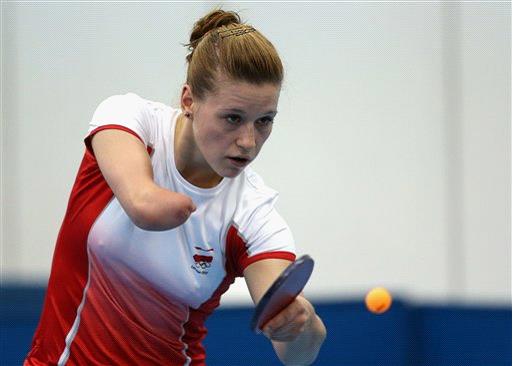 Polish table tennis player Natalia Partyka, who was born without a right hand and forearm, is the world's youngest ever Paralympian. She was just 11 years old when she competed in her first Paralympics, the 2000 Summer Paralympics in Sydney, Australia.
In 2008 she competed for Poland in both the Olympics and Paralympics along with only one other Paralympian, South African swimmer Natalie du Toit. She also competed in both Games in 2012 in London. So far, Partyka has won 3 gold, 1 silver and 1 bronze medal.
Ellie Simmonds – swimmer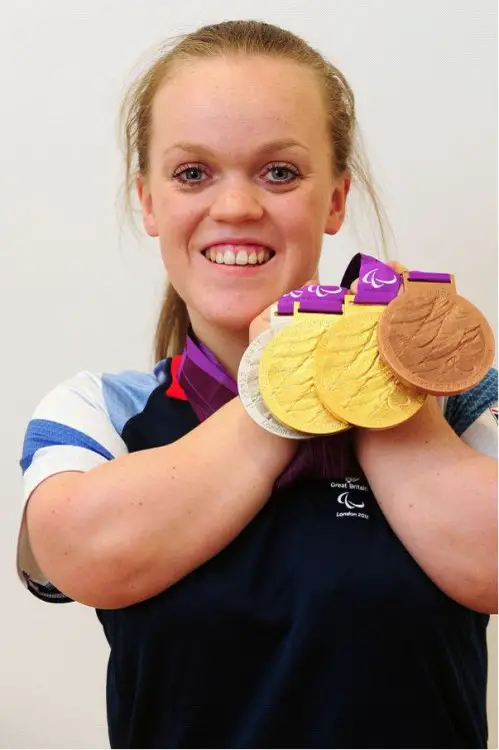 Last but definitely not least is one of my personal favourites, Ellie Simmonds. The 21-year-old Paralympic swimmer won 4 gold medals at the last two Paralympic Games, but her achievements did not stop there.
She was also the youngest athlete in Great Britain's team in Bejing 2008 Summer Paralympics aged only 13. In the same year, Simmonds won the 2008 BBC Young Sports Personality of the Year award, highlighting her inspirational achievements.
She was appointed MBE in 2009 at only 14 and became the youngest person ever to have received this honour. 4 years later Simmonds was appointed OBE for services to Paralympic Sport.
In September 2012, Simmonds claimed gold for her performance in the 400m freestyle and, in doing so, shaved a colossal 5 seconds off the world record. Ellie's disability is classified as Ancondroplasia dwarfism.
---
Head to the Disability Horizons Shop to find stylish and practical solutions to everyday problems. 

---
Paralympians to be proud of
There are many more Paralympians worthy of recognition, but the top athletes showcased here are shining examples for the global disabled community. The Paralympic Games is a fantastic event that highlights the successes of athletes with impairments.
For me, 2012 was a revolutionary year in which an unprecedented number of my friends and family tuned in to watch Paralympians compete in the London 2012 Paralympics. Rio 2016 is set to be another Paralympic success and raise even more awareness of disability and Paralympians' achievements.
Are you attending Rio 2016 Paralympic Games? Find out more information on how to get tickets on the Rio 2016 website.
By Catherine Shepherd
More from Disability Horizons…
You can read more about Catherine Shepherd on her blog where she writes about lifestyle and disability.
Get in touch by messaging us on Facebook, tweeting us @DHorizons, emailing us at editor@disabilityhorizons.com or leaving your comments below.