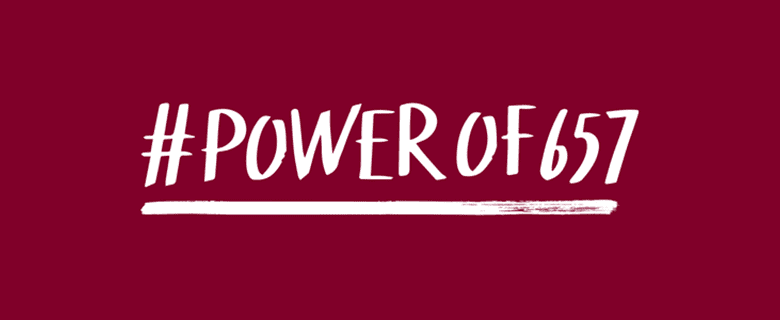 The Muscle Help Foundation launches innovative #powerof657 campaign to deliver 657 'Muscle Dream' experiences – one for each muscle in the human body!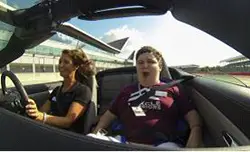 I'm Michael McGrath, CEO and founder of The Muscle Help Foundation (MHF), the specialist family charity that delivers life-changing, highly personalised experiences for children and young people in the UK with Muscular Dystrophy (MD) and allied neuromuscular conditions, I'm delighted to announce that we have just launched our #powerof657 campaign to broaden our charity's reach and raise awareness of our work. This initiative was made possible through a grant of nearly £10,000 from the Big Lottery Fund (BLF).
To give you some background, I was myself diagnosed with MD at the age of 18, so I know exactly what our young beneficiaries are experiencing on a daily basis and our charity offers them hope, strength and support. Together with my wife Sue and a small team including some amazing volunteers, I am the driving force behind MHF. I am proud to say that I was also the first disabled person in the world to have successfully led expeditions to both the North (April 2002) and South Poles (January 2004).
What is the #powerof657?
The title refers to the charity's aim to deliver a total of 657 transformational experiences or 'Muscle Dreams'. 657 represents the approximate number of muscles in the human body and also reinforces the project's key aim to reach more people across the country, by demonstrating the powerful effect that Muscle Dreams have on those with MD and their families.

The #powerof657 campaign will run throughout 2015 and has three main purposes: 1) Reach more families, beneficiaries and partner organisations 2) Empower those with whom the charity engages and connects and 3) Inspire more young people with MD across the UK, helping them to realise their potential.
How can people get involved in the #powerof657?
#powerof657 campaign empowers the donor, from an online donation of £6.57 to creating your own fundraising event, the choices are endless! One key example is the '6:57 Meal Challenge' which involves cooking a meal (omelettes don't count!) in 6mins and 57secs; once the food hits the plate, guests donate £6.57 (if they enjoyed your omelette)! Alternatively, friends can sponsor you to undertake the '657 Running Challenge' is a 5km run of London's 657 bus route from Woodford to Waltham Forest. For those who are social media savvy, how about posting an early morning '657 Selfie' pic at 6:57am! You and your friends can donate here.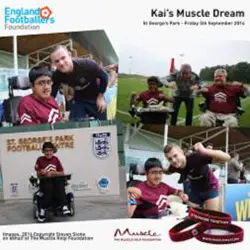 The campaign is also expected to attract new fundraising opportunities and donations in support of MHF's work. The charity is already experiencing a backlog of Muscle Dream applications and is in desperate need of additional funding, not only to help clear the current waiting list, but also to help deliver new nominations.
For our beneficiaries, it's not just about the experience but about those connections with mums and dads. #powerof657 provides a unique platform, a shared purpose in enabling more beneficiaries and their families to hear about our work, but it's my hope that it will also give people a sense of causal engagement and immediacy in wanting to support, as time for many of our beneficiaries is so incredibly precious.
We have delivered 188 Muscle Dreams with 469 until our target is reached! That's the #powerof657 – it focuses the mind, shows the journey ahead and invites the opportunity to support.
Some experiences can take years before they are realised; when they are, they can be utterly transformational; they change lives and give hope. Confidence and self-esteem are improved and life-long friendships are made. Whether learning survival skills with Ray Mears, interviewing movie icon Al Pacino or hanging out with the England football team, we are meticulous in making sure that every detail is taken care of, including putting in place specific activities for those family members and carers in attendance.
The #powerof657 campaign has been designed to live and breathe beyond 2015. It's my hope that people will want to support MHF's journey in delivering 657 Muscle Dreams; that's the goal, that's the #powerof657. We also hope that the momentum created will lead to spin-off activity beyond the first year of implementation.
For more information on the #powerof657 campaign: www.musclehelp.com/powerof657. To engage with the campaign on social media, use the hashtag: #powerof657. Donate here to the #powerof657 campaign.
Check out…
• Wings of freedom: skydiving with a disability
• Get fit for 2015: Q&A with disabled Zumba instructor
• Accessible travel is adventure travel
Get in touch by messaging us on Facebook, tweeting us @DHorizons, emailing us at editor@disabilityhorizons.com or leaving your comments below.