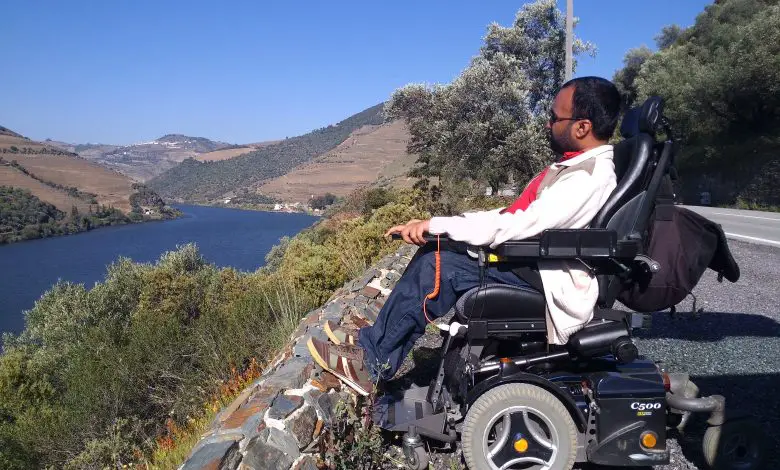 Be it through the long motorways of France,  or the narrow winding roads of Douro Valley (with its endless sea of swaying, grape and olive trees, wrapped in a delicately bitter aroma), DH Co-Editor Srin Madipalli has enjoyed it all on his 4500 miles roadtrip!

I sit here on a rainy day in London having just returned from the most awesome road trip that took me 4500 miles in 3 weeks.
My journey took me from London to Bordeaux to Porto to Lisbon to Cordoba to Gibraltar to Malaga to Girona to Andorra to Dijon and back to London. I was incredibly fortunate to have a PA, Filipe who has a crazy love of long distance driving and who is exceptionally experienced in it.
As I reflect on the trip, I was struggling to summarise so much that I experienced into a short and useful article. But taking inspiration from Buzzfeed; here are 8 things I learnt from my trip.
1 – I really liked Bordeaux, Porto, Lisbon, Cordoba and Girona for their historic beauty and being surrounded by exceptionally picturesque and stunning scenery. I also really liked Gibraltar and Andorra for providing awesome views from high up.
2 – In all the places I liked, access was tricky. Lots of cobblestones, roads on steep hills and plenty of restaurants and cafes had steps to enter. Having portable ramps was a lifesaver.
3 – I didn't like Malaga at all. Despite it being the most wheelchair friendly place on the trip, I thought Malaga was overpriced, overdeveloped and without a huge amount to do. Nicer weather may have made the beaches more alluring, but overall, I wasn't overly impressed.
4 – On each stop, I was booking hotels just one to two nights before the beginning of my stay. Wherever I stay, I need the accessible room with the adapted bathroom. Once upon a time, booking this room needed a ridiculous amount of notice. This is no longer the case and as someone who likes spontaneity, I greatly appreciate the fact that I don't have to plan way ahead.
5 – While more hotels have adapted rooms, it is still a pain to book them online. Platforms like Expedia and Hotels.com still have crap access information with very minimal reliability when it comes to being able to reserve the accessible room online. So, instead, a lengthy series of phone calls have to be made to the hotel to make sure the right room is booked. I think we can make this better with Accomable.
6 – I took my hoist and shower chair in the van. I did consider renting but finding reliable information on where I could rent such equipment was very difficult.
7 – I should have been better prepared to get fleeced on European toll roads! While road trips save you money on flights, I should have done better research on how much all the tolls would cost.
8 – I love road trips. I think it's a great way to explore. Having your own vehicle gives you freedom to see what you want and not have to rely on public transport. I will definitely be doing more road trips! 🙂
By Srin Madipalli
Get in touch by messaging us on Facebook, tweeting us @DHorizons, emailing us at editor@disabilityhorizons.com or leaving your comments below.
If you're planning your next holiday, why not visit our new travel site, Accomable, to find accessible accommodation not just in the UK, but across the world.