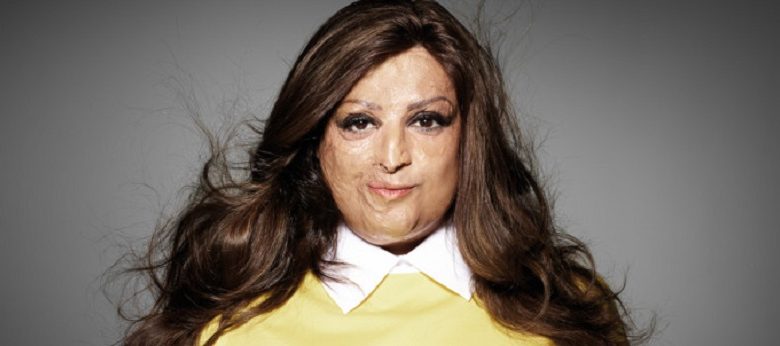 Events organiser Stephen Bell is challenging the perception of beauty through his Portrait Positive campaign. The exhibitions and book feature photos and stories from 16 women with facial disfigurements. Through his partnership with designer Steven Tai and photographer Rankin, he hopes to make the fashion industry more inclusive.
What is your background and connection to disability?
I was born with a rare condition called Syndactyly, which causes the fusion of fingers. All four fingers on my right hand were fused together at birth. As a child, I had several plastic surgeries and skin graft operations to release the index fingers. This has given me more flexibility, movement and grip. 
I personally do not see my condition as a disability, although society might view things differently. For 30 years of my life, I was totally unaware of the name of the condition and what caused it. Just by chance, I stumbled across some images online that looked extremely familiar. So, for the past 10 years, I have been raising awareness of visible differences. 
What motivated you to create your Portrait Positive book?
I wanted to challenge the perception of beauty, particularly with disability. Society would like us to conform to the 'beauty ideal', which is unattainable and unachievable. The studies and research I have conducted over the past decade or so have been extremely fascinating. 
I was shocked to the core to learn that the research by the Dove self-esteem project shows that only 4% of women think they are beautiful. There is so much pressure to look 'runway ready' and people are constantly bombarded with media images.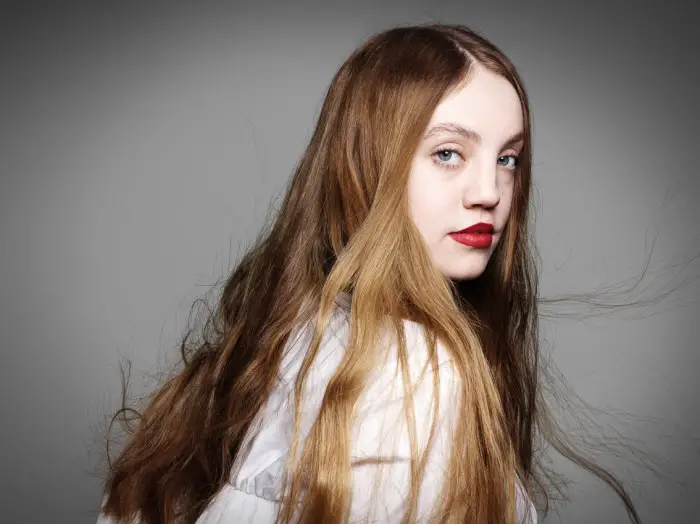 With the advent of the 'selfie culture', many individuals have become obsessed with this it and, unfortunately, it damages body confidence through the constant comparisons and need for validation. 
I do not like to be negative, however, for me, I find it all rather narcissistic. I want to change the narrative and my objective is for people to see what they don't get to see.
What was the process of creating your book like?
I had never self-published a book before, so the process was all new for me. I have enjoyed every single minute of the journey though, including building a team of 65 people. There were so many different elements and components, so we needed a lot of help. 
One example was looking at all the paper and binding options. This was a huge part of the jigsaw, as having the stunning and provocative images come off the page was the bigger picture. The elegant, A3, 80-page finished product is absolutely amazing.
There were also strict time scales and deadlines that had to be met. It has been a real team effort and collaboration. I am so grateful to everyone who has been involved thus far.
Who are your partners in the project?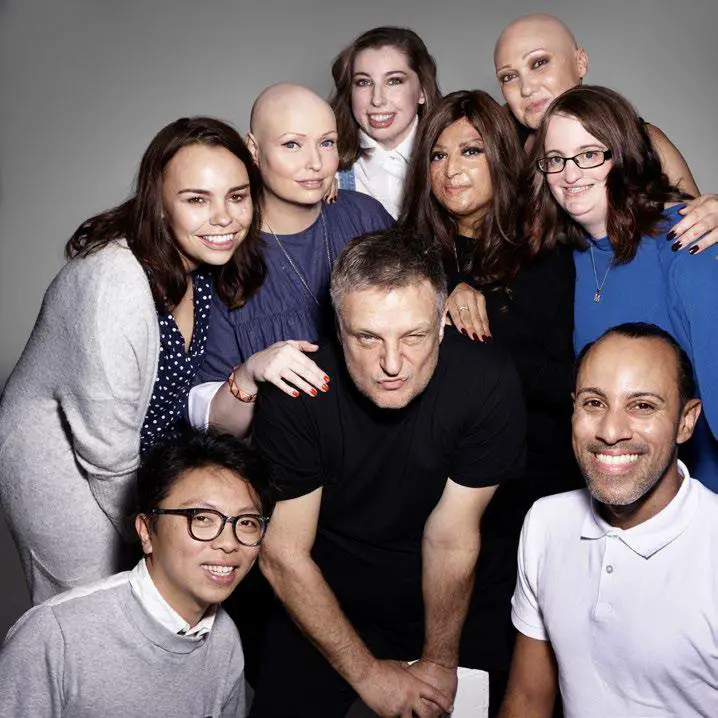 I've worked with fashion designer Steven Tai on the project. He is an esteemed designer that started his brand in 2013. Vogue International and The Guardian have both singled out Steventai as a brand to watch among the top young designers in London.
I have always admired his work and so three years ago I approached him about my idea. He was extremely enthusiastic about my thoughts and vision. Through various conversations, the concept and creative direction for Portrait Positive was then organically formed.
Our photographer, Rankin, was also a crucial part of this project. Rankin is a British photographer, publisher and film director. With a portfolio ranging from portraiture to documentary, he has shot the
Queen, Kate Moss, David Bowie, The Rolling Stones and Kendall Jenner, to name but a few.
Rankin got involved because he is extremely interested in changing things within the fashion industry. Regarding the project, he says:
"Living with a visible difference you are literally judged by your appearance and compared to what I think is a fake idea of what it is to be beautiful or even 'normal'.
The only way to shift this perception is to talk about it and face it head-on. Our amazing subjects are dealing with these issues with grace, dignity and strength. It was an absolute honour to work with them and try to create a discussion around what it is to be beautiful."
How did you select the models?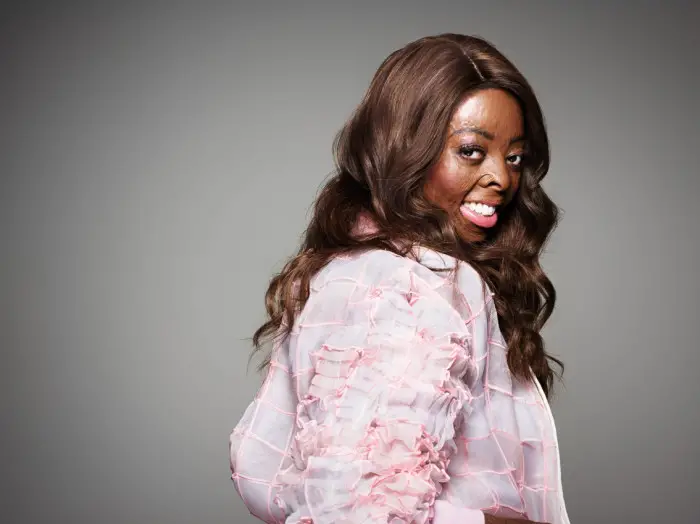 I asked both the charities Changing Faces and also the CLAPA whether they would kindly do a 'call-out' to their champions. 14 women came forward and I individually approached two other women myself.
In the end, we had a total of 16 models collaborated with Rankin, Steven Tai and myself. I had to follow my heart and gut instinct as I had no idea how many women would come on board. It has been magical.
All the 16 women have been so immensely gracious and humble. The atmosphere at the Rankin studio was electric. The models have been real, raw and refreshing. All 16 of their stories are featured in the book.
What has the reaction from the public been since releasing your book?
To be quite frank, it has been incredible – beyond my wildest dreams and more. My heart is full. We started the promotion of Portrait Positive a year ago in September 2018 at London Fashion Week, and then officially launched the book nine days later at an event for 400 people. It has been non-stop since then.
We humbly received global publicity too, and we've held exhibitions at:
ITV HQ for International Women's Day (in London and Manchester)

BBC HQ for Face Equality Day 2019

Plymouth University 

Massachusetts Institute of Technology.
Copies of the book have been sold worldwide. Each of the women has their own individual front cover, so the buyers have 16 different options. We did not want a generic front cover.
What message do you hope to promote through Portrait Positive?
My personal message would be to embrace your own differences. For me, it is about encouraging, empowering and educating others to have positive body confidence. 
I always say, "Be you – the world will adjust."
We are all unique, special, human and beautiful. Do not worry about what others are doing or wearing or posting on social media. Be happy with you. Love your body and take care of it.
BE YOU. DO YOU. FOR YOU.
Why do you think the representation of disabled models is important?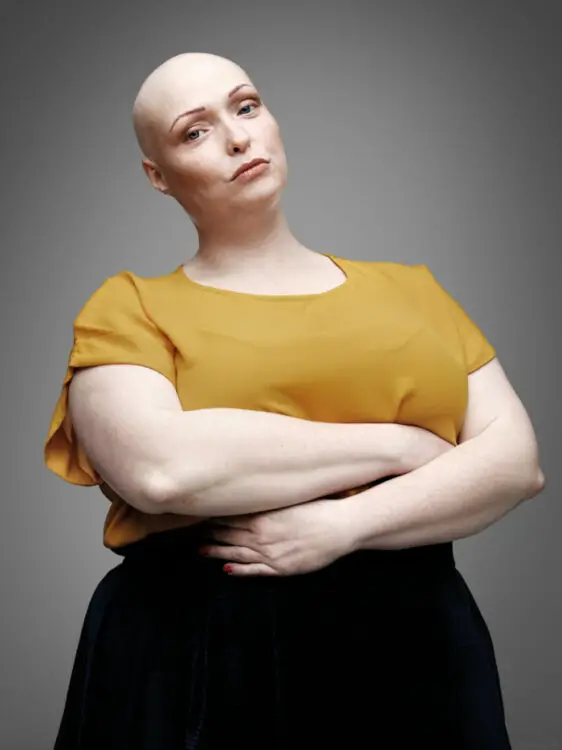 Everyone deserves the same opportunities to rock the best version of themselves. Many business, organisations and companies have a corporate social responsibility as a box-ticking exercise. This simply isn't good enough in my opinion. I would love to see more being done to incorporate diversity and inclusion rather than it being an afterthought. 
When it comes to London Fashion Week, both Edward Enninful and the British Fashion Council (BFC) are doing lots of outstanding work to promote difference. The BFC wrote the preface in our book. Edward Enninful recently published a Limited Edition of Vogue called 'Forces for Change', which was guest-edited by Her Royal Highness, The Duchess Of Sussex.
This highlights the impressive roster of 15 trailblazing female changemakers – from activists to artists, prime ministers to climate change campaigners – who are breaking barriers and setting the agenda across the globe.
One of these fabulous women is Sinéad Burke. She was commissioned to write our piece in The New York Times.
What are your plans for the future of Portrait Positive campaign?
We are currently working on plans for a Men's Portrait Positive project, which will feature 16 men in collaboration with Rankin. The other ideas are to display the portraits (and take the books along) to the other three main fashion cities – New York City, Milan and Paris.
Also, look out for our Portrait Positive documentary coming soon!
You can purchase a copy of the Positive Portrait book on Waterstones, and connect with the team on Twitter @PortraitPositiv. If you have any questions, you can email info@epitome-celebrations.co.uk.
By Shannon Kelly
More on Disability Horizons…