News
The Visionaries: inclusion and tech festival for blind and visually impaired people
Are you interested in accessibility tech and innovation for blind and visually impaired people? If yes, then you'd love to join The Visionaries and meet Seable, VICTA, GiveVision, Bepartofit Hub, EvenBreak and many more on August 24th at Wayra UK!
You will discover what is new and disruptive out there! You will share your own experiences, and gain a better understanding of accessibility challenges that millions of people face today. Attend talks, workshops and our fringe MKS Room music session with an amazing Marie Naffah, winner of the 2014 MTV unsigned artist award and author of a song Blindfold about her experience of having a relative who lost their sight. Marie will also talk about her project with blind and visually impaired musicians.
Event synopsis:
Innovation can be seen as an improvement to existing products, a creative application of breakthroughs such as entirely new products and services, cost reductions, efficiency improvements, new business models, new ventures, and countless other forms as well. Who is behind innovation? And, why do we need it?
Recently, NESTA published an article titled "Why work with startups? How to rejuvenate corporate culture" highlighting the enthusiasm of startups to innovate as they put innovation at the core of their business. In terms of why, our interest here is how innovation is used to solve social issues and especially how new products and services improve the lives of people with disabilities. In NESTA's article, you can find 10 top tips for working with startups.
Some time ago the Spanish biggest telecommunications company – Telefonica – launched an accelerator called Wayra in Latin America and Europe. Wayra's aim is to grow ideas and businesses that use technology to solve problems of the future. In the UK, Wayra supports twenty projects. One of them, GiveVision, develops a wearable and hands-free assistive technology for blind and visually impaired people converting visual information into audio in real time.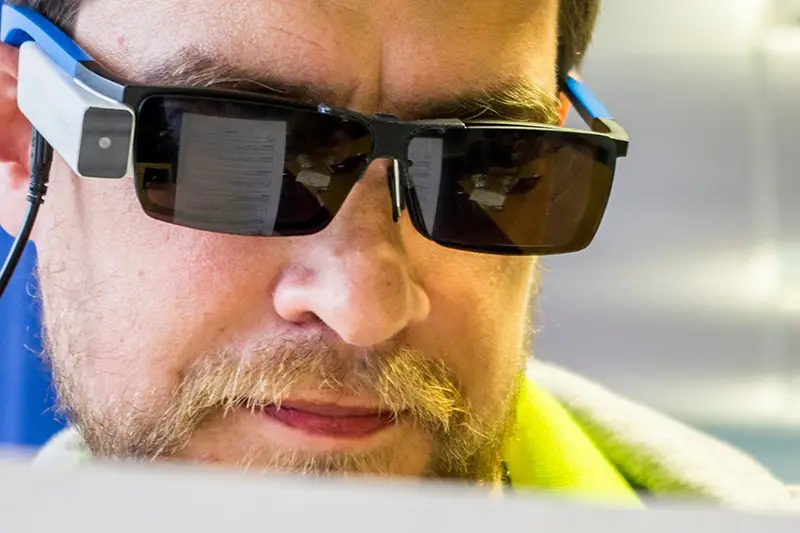 The aim of Wayra is to help GiveVision to launch their product and showcase their prototype and concept. That is why, the team will participate in WIRED festival in October. Competition is another way of fostering innovation for corporates. London based Bepartofit Hub has shaped its purpose through a Hackathon La Nuit Du Numerique.
The 24 hour hackathon was part of the conference hosted by CRI Paris – Center for Research and Interdisciplinarity and Paris Descartes University in partnership with Cisco, and Sense School to name just a few. Scientists, designers, marketers, had 24 hours to solve tech challenges of the four social entrepreneurs. Bepartofit HUB was awarded 1st place in public voting and 2nd in judges voting for their unique solution to create an accessible online workplace and inclusion hub for everyone including Blind, Deaf and disabled people.
Bepartofit HUB is also supported by Unltd UK. Another Inspirational story is of the Evenbreak founder who has a degenerative spinal condition and an experience of employing many disabled people is a good example of social enterprise helping corporates to learn how Deaf and disabled people can bring value to their business. However, collaboration is not a monopoly of corporates and startups. In the UK, charities also team up with startups to diversify their portfolio of solutions impacting positively their communities. VICTA, for instance, works with Seable to organise adapted holidays for people with disabilities and especially for those with sight impairments. If you want to hear more of those organisations and their solutions, come to Wayra, August 24th to attend our inclusive festival the Visionaries.
This event is free. We will provide all the assistance needed on site as well as catering (tea and biscuits included). Book here.
By Magdalena Slowinska, founder of Bepartofit HUB, a voluntary not-for-profit inclusion hub based in London, UK.