Lifestyle
Why coaching is massively beneficial for disabled people
To some, the idea of coaching might seem daunting, unnecessary or even a little 'hippy'. But it can be an incredibly useful tool to help you build your confidence and achieve what you want in life. Read on to find out how coaching changed the life of Mary Doyle, who is now a coach herself, and how it could be massively beneficial for you too. 
Firstly, I would like to introduce myself. I am a full-time coach, for which I will achieve my accreditation in 2018, and have used a wheelchair for more than 30 years. I moved from a very corporate career in software and services, where I had been for 28 years, to become a life coach, setting up my business, Rocket Girl Coaching. I am also a disability awareness trainer and advocate for disability inclusion.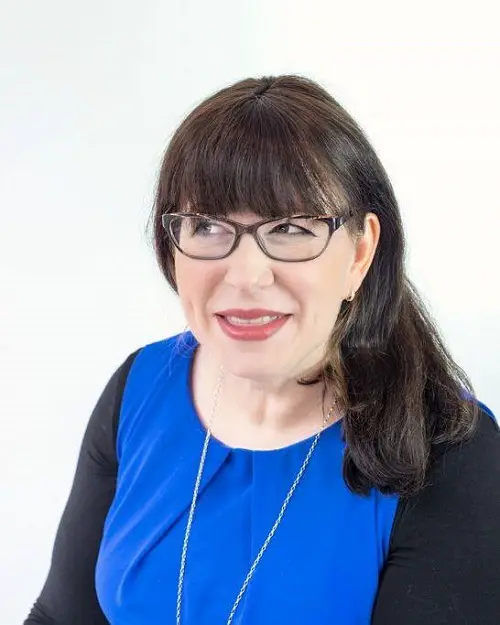 As a wheelchair user, I like to support other disabled people, and coaching is a great way to do this. Here, I want to explain to you what coaching is, how coaching can help you, and how this personal development approach is very relevant for people with disabilities, as well as society at large.
What is coaching?
You may have heard the term coach bounced around in magazines or programmes, or have heard celebrities refer to their life coach. Here's the science bit: by harnessing specialist techniques based on core psychological principals and natural intuition, coaches provide clients with the tools to confidently face difficult situations, push past emotional barriers and view life with a fresh and hopeful perspective.
As a coach, I won't tell you what is right for you, but instead, use all of my training and skills to help you find your own choices and solutions.
Coaching is not therapy or counselling. It is mostly forward-looking to create the environment for learning, self-awareness and self-improvement. However, there may be emotional conversations within your coaching sessions, depending on your life to date. Let's face it, we're all human and have all experienced adversity and hardships, right?
Coaches provide clients with the tools to confidently face difficult situations, push past emotional barriers and view life with a fresh and hopeful perspective.
How can coaching help me?
So how can a coach help? A coach is someone who aims to help and empower others to make, meet and exceed personal and professional goals. This could include:
excelling in the workplace;
becoming happy and fulfilled at home;
exploring who you are;
and achieving ambitions.
A well-trained, professional coach will focus on clients' strengths, values, and goals to help them realise their full potential. You are responsible for your own goals, but, if required, your coach can give you a gentle kick in the butt.
Through coaching, people learn skills to overcome their hurdles. It builds confidence, knowing that you have the capacity to learn new things about yourself that you can then apply in the real world to get you to where you want to be.
Why coaching is so beneficial for disabled people
Today, coaching is mostly used by executives and organisations to get employees to the next level, or by individuals who can afford to pay for a coach themselves. It is also used by athletes (and many Paralympians), to help them reach their potential. Sports coaching is, in fact, where coaching originated from.
However, it appears to me that our society could be much improved if certain groups of people, such as disabled people, had access to coaching. Life is more challenging with a disability, and you will have survived, and hopefully thrived, many times every day.
Coaching helps you draw on previous successes to help remind you that you have resilience and grit to get your desired outcome.
This can all lead to a refreshed perspective. Even the most hardened disabled person, who is a high achiever, can benefit from all that coaching has to offer.
Also, with many disabled people wanting to work but struggling to find a suitable position, coaching could help to provide the solution. Not only can it help boost confidence, but by discussing and revealing potential options that had not been considered, you may be able to find the career that's right for you.
It is easy to get used to hearing what you can't do, and there is a wealth of can-dos that coaching would bring to the forefront.
I also believe that teaching coaching skills in schools, so that students can coach themselves, would allow people to identify strategies for success earlier and give them practical tools that could be called upon time and time again. This would lead to lifelong personal growth and a greater understanding of themselves.
Coaching should not be considered as a process for low performers, it is of benefit to everyone.
Coaching is also an excellent career choice for a disabled person, as we often use tough personal experiences and turn them into strengths. It means we have great empathy and valuable and unique insights.
Coaching can also give you the flexibility of working from home, depending on your client base. You will be seen as a peer to the non-disabled people that you work with, and through your career choice, increase awareness and normalise disability in the workplace.
Changing lives with coaching
I want to see coaching used to transform the lives of many more people.
If we could unlock the potential in the communities in which we live, the offices where we work and within our friends and families, many people would feel more aware, satisfied, confident, valuable, skilled and motivated to achieve their real professional and personal ambitions.
People who seek a coach are often surprised by their unrealised talent and potential. The value of coaching lies in the dialogue leading to real learning, and the ability to maintain the changes sought.
I truly believe that with more disabled people receiving coaching, and with employers being educated in the massive untapped potential of disabled staff, that inclusion in the workforce and beyond would have a significant and positive impact on the perceptions of the disabled community.
Until coaching is more recognised, I will continue to champion coaching for disabled people. I will remind organisations to open up coaching to all employees (and not just executives), encourage organisations to utilise untapped disabled talent, and I will lead by example as a business owner, coach and disabled person.
By Mary Doyle
More on Disability Horizons…

You can contact Mary and find out more about her coaching services by visiting her website, Rocket Girl Coaching, messaging her on Facebook and following her on Twitter @RocketGirlCoach.