In the first of a series of articles on disabled icons, Disability Horizons writer Nichola Daunton discusses legendary Mexican painter Frida Kahlo, one of the 20th century's most important artists, who is just as famous for her 'tragic backstory' as she is for her artwork.
Magdalena Carmen Frieda Kahlo y Calderon (Frida Kahlo) was born on the 6th July 1907, though she later changed her birth year to 1910, tying herself to the start of the Mexican Revolution.
Born and brought up in Mexico City, over the course of her short life and trailblazing career, Kahlo came to signify many things to many people and has continued to have a huge impact on those who discover her.
Since her death in 1954, at the young age of 47, many diverse and often historically disenfranchised groups have sought to claim Kahlo and her work for their cause.
From LGBT groups who looked to her extensive and varied love life, which included affairs with both women and men, to feminist critics who have mined the rich themes of gender, fertility and motherhood in her paintings.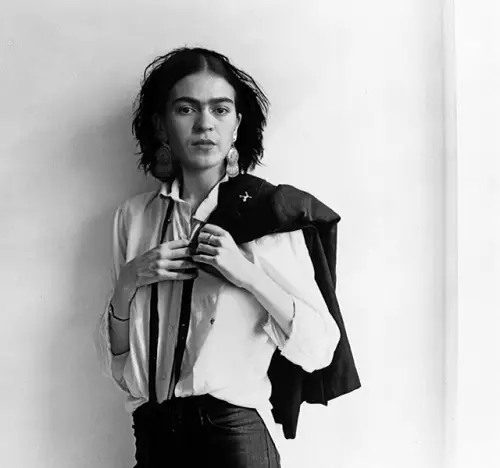 Adopting Kahlo as a disabled icon though, has come rather late in the game, and this claim for the disabled cause brings with it a lot of unanswered, and in many cases unanswerable questions.
Did Kahlo see herself as a disabled person? Would she have objected to the label 'disabled artist'? Or should we stop asking questions of a dead woman and let her work do the talking?
Firstly, let's get a bit of historical perspective and learn more about Kahlo's life, and the health issues that she lived with.
---
Head to the Disability Horizons Shop to find stylish and practical solutions to everyday problems. 
---
Frida Khalo and disability
Although it cannot be 100% proven, many people believe that Kahlo was born with spina bifida, a condition that affects the development of the spinal column. What is known for sure though, is that she developed polio at the age of 6, which led to her right leg being thinner than her left.
As a result, and unusually for the time, her father encouraged her to take up a range of masculine sports such as wrestling and boxing in order to build up her strength. These sports ended up suiting Kahlo, and despite the conservative attitudes of the day and the disapproval of her mother, she spent much of her childhood dressed as a boy.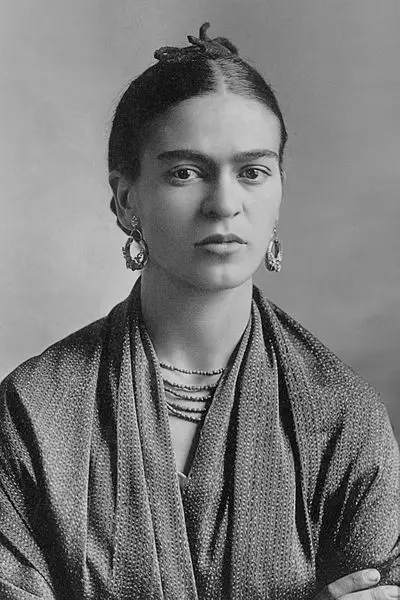 After enrolling at a highly esteemed and expensive girls school, Kahlo was all set to begin a career in medicine, when at the age of 18 she was involved in a trolley car accident.
The accident left her with a series of horrific injuries, including a broken spine, a broken pelvis and a pierced abdomen. Lucky to be alive, she spent much of the following year laid up in bed in a full-body cast and in a severe amount of pain, pain that she would suffer intermittently for the rest of her life.
While she was laid up in bed, her parents encouraged her to paint and furnished her with a specially adapted easel. Unable to leave her room, Frida's imagination turned inward and many of her paintings from this time, and throughout her career, were self-portraits.
She later stated: "I paint myself because I am so often alone and because I am the subject I know best."
When she was finally able to leave her bed, Kahlo showed her paintings to the famous and hugely influential Mexican artist Diego Rivera, who had painted murals at her school. Rivera then became an avid champion of her work and eventually her husband and the most important person in her life.
Their love affair and marriages – they divorced after Diego had an affair with Frida's younger sister, but then remarried a year later – were peppered with infidelities and jealousies, yet the pair clearly remained the most important figures in one another's lives until Kahlo's death in 1954.
André Breton described Kahlo's work as 'a ribbon around a bomb', highlighting the often brutal and painful images that Kahlo used, relating to her own suffering, her inability to have children and her brutal musings on violence and desire.
Weaving surrealism, Mexican mythology and elements of pop culture together, Kahlo created some of the most vivid and striking work of the mid 20th century.
Overshadowed by Diego and his work for much of her career, she began to gain recognition in her own right towards the end of her life, but like many artists have found stratospheric levels of fame since her death, particularly since the release of Hayden Herrera's biography in 1983.
Whether Frida Kahlo should be labelled a disabled artist and 'reclaimed' by the disabled community is open to debate.
Many of her paintings depict her disabilities, with the painting Self Portrait with the portrait of Doctor Farill showing her in a wheelchair, while The Broken Column vividly represents her shattered spine and the restrictive medical corsets she had to wear for much of her life.
While such fearless depictions of her body are and should be admired, many scholars believe that some of the surgery she went through was unnecessary and that she only went under the knife in order to win back Diego's affections and gain attention from others, an attitude you're unlikely to find anyone defending.
Like many famous artists though, her work and her life have become hopelessly entwined, and many people seem to be more fascinated by the scandalous love affairs and her 'heroic suffering' than they do by her actual paintings.
Her increasing popularity can also be linked to our ever-increasing obsession with the body in popular culture. Kahlo's body was the subject of much of her work, and the world's obsession with the female form has made her the perfect poster girl for the 21st century.
Madonna loves her and is an avid collector of her paintings – she even wanted to play her in the 2002 film Frida, though thankfully the role was given to Salma Hayek – and Beyoncé dressed up as her for Halloween. Everyone, it seems, wants a piece of Frida.
So, in a world where she is being claimed and worshipped from so many angles and by so many different groups, does claiming her as a disabled artist have any impact? If it gets people to think differently about disability and the disabled female body, then yes.
Often left out of the conversation when it comes to depictions of beauty and femininity, if Kahlo is claimed as a disabled artist, then people are forced to see her as a disabled woman too, and a beautiful one at that.
It may also help some to learn the basic lesson that disabled people can and do achieve greatness and live full and productive lives, just like everyone else.
On the other hand though, if it makes people focus purely on her supposed 'heroic suffering' and romanticize the chronic pain that she lived with her entire life, then perhaps not.
In the end, it is up to the people who claim her for any cause to frame these questions and choose whether they wish to present Kahlo as a brave and fearless disabled artist or someone who used her disability at times to manipulate others. She is dead, so she cannot answer our questions, defend herself, or bring herself to care what we think of her.
So, whatever you personally think of Frida Kahlo, whether you admire her art or are more interested in her love affair with Trotsky, or her unwavering admiration for Stalin, there is no denying the fact that she was determined to live her life fearlessly, despite the often crippling pain she was in.
Disabled, feminist or bisexual icon, or even all three at once, whoever wants to claim Kahlo should first look to her work and let it speak for itself. Only afterwards should they turn to the woman and decide whether "claiming her" is the right way forward or not.
By Nichola Daunton
More from Disability Horizons…
Want to get in touch with Disability Horizons? You can message us on Facebook, tweet us @DHorizons, email us at editor@disabilityhorizons.com or leave your comments below.