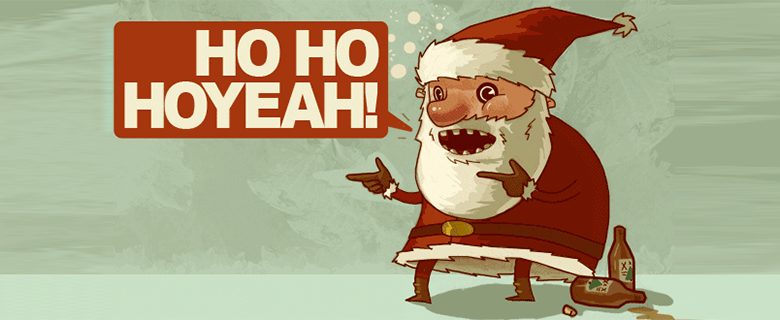 Lifestyle
Tinsel not tantrums: our top tips to help your child with ASD cope with Christmas
While Christmas is meant to be a time of peace and good will to all men (and women I might add!) for many, especially those on the autistic spectrum, it can be quite a stressful experience. So, to help you and your family get through the festive period, the good people at Scope have collected some excellent tips and advice, all of which were submitted by members of their online community.
Whether you're unsure how to explain Christmas to your child, or worried they'll find the giving and receiving of gifts difficult to cope with, let us guide you through the twelve days of Christmas with our handy, hassle-free tips.
Coping with a crowded house
I've started to prepare my son for a crowded house at Christmas by inviting his friends around for a Sunday Club or having a small party of family and friends. You can also prepare your child for visitors in advance by putting them on their visual timetable. If they need to step out for a minute, or even an hour, let them, and make sure there is a designated quiet space for them to go to.
It's a wrap!
Give wrapping paper to your child to play with ahead of Christmas, cut and tear etc, so that they get comfortable with the noise and look of it.
Prepare ahead
For us it's all about preparing our son for the changes coming up. We start early and talk to him often about what to expect. He doesn't like surprises, so making sure he is prepared for all eventualities is key to having a calm Christmas.
Create a plan
Print off a week-to-view calendar page and add a picture of your planned activities during the Christmas holidays (divide into morning, lunch, evening etc) and this will help to put your child at ease about the week ahead.
Make special time for your kids
It's easy to get overloaded with Christmas preparations at this time of year, so make some special time in the day for your kids, even if it's just 5 to 10 minutes of undivided attention. Let your child take the lead, tune into their world and see it through their eyes.
Read all about it!
Our daughter loves looking at pictures and we've found this is a great way of explaining different events to her. We have a Christmas book we've made with pictures of her and the family doing Christmassy things. We've included pictures of the tree, her in the school play, us putting up decorations together. It stops her from get overwhelmed by everything.
Use it as a teaching opportunity
Help and encourage your child to give gifts. This provides an excellent opportunity to work on social skills, like thinking of other people's needs and interests, and being kind and helpful. I support my daughter to make gifts for her family and friends. Then she looks forward to giving out the gifts as well.
Toy libraries
Toy libraries often have sensory toys and equipment for disabled children, which you can borrow over the Christmas period. Find your local toy library at http://www.netmums.com/local-to-you/local/index/indoor-play/toy-libraries
Decorate gradually
Don't put up the decorations when your child is sleeping – if possible, get them involved. Try and gradually introduce changes into their environment, first introducing the Christmas lights for sensory play.
Create a Christmas-free zone
Leave one room in the house, probably your child's room, free from anything to do with Christmas, so he/she can use the room as a 'safe place' whenever necessary.
Spice up the playdough!
Add cinnamon to your child's playdough to gradually introduce the new smells of Christmas.
Gift ideas
If family and friends are struggling for ideas for Christmas presents, email them a link to a website of sensory toys or ask for cash which you can pool together to buy that (probably) expensive toy!
Minimise the surprise
Wrap up some old favourite toys as Christmas presents if your child is not keen on opening parcels that have new and unfamiliar things in them. You can secretly hide some favourite things in the weeks leading up to Christmas. Sometimes unwrapping something familiar is very reassuring!
Foil wrap
Foil is an excellent wrapping paper. It is very sensory and makes for an easy to open present!
Have a whip round
Friends and family never seem to know what to get my son for Christmas, and what they do give him nearly always ends up getting broken or ignored. So this year I've suggested they contribute towards buying him a tablet, which he will definitely use. I think they're quite relieved not to have the stress of choosing something for him.
Prep your extended family
Talk to family members ahead of time. Discuss your child's specific needs, and gently but firmly tell them what your plans are. Be sure to let them know that this will make the whole experience better for everyone. Ask for their support.
Pack a backpack
Fill a backpack with things your child finds comforting or enjoys playing with – toy cars, a stuffed animal, a CD and CD player, or a few books. If they get over-stimulated, find a quiet corner and pull out the backpack.
Plan in advance
I used to worry about my sons behaviour when spending time at family member's homes over the festive season. Basically, I'd take him and hope for the best! However, I've found that planning and preparing in advance helps hugely. I work with my family, and we make sure we have a calm room or a space he can go to when it all gets too much. I put his favourite blanket in there. Having some time alone, or just with me, keeps meltdowns to a minimum.
Hold off on the perfume
One thing that people with Autism often complain about during Christmas is the many different perfume smells coming from visiting adults – ask your family and friends to hold off on the perfume!
Give them a job
I always give my sons, who both have ASD, 'jobs' to do at Christmas – such as taking coats and offering nibbles around. Giving them something to do reduces their stress levels considerably. I also give them an itinerary so that they understand what is happening, and tell them the fact that people stand around and chat a lot is part of the occasion.
Don't rise to criticism
Ignore well-meaning 'advice' from family members. Remember, it bothers you more than it does your child. You know best what your child needs, and providing it is your responsibility. Try and stay focused on your child.
Help yourself
Putting food onto large plates/ bowls and letting the family help themselves has saved my sanity when it comes to Christmas dinner. My adult son with ASD is very fussy about different foods being on the same plate. This way, he chooses what he wants to eat and tries one thing at a time.
A gift's not just for Christmas
Don't feel all the presents have to be opened on Christmas morning in the traditional way. Our son gets so overwhelmed if we do things this way, so we find it much easier to give him a few gifts at a time over Christmas and Boxing Day. He opens them all in the end, without any tantrums, and is much calmer and happier, meaning we all have a far more enjoyable time!
Ready to go gifts
When we give our daughter a gift, we make sure all packaging is removed, batteries are in, and it is set up ready to use as soon as she's unwrapped it. For someone with limited attention and suspicion of new things it can make the difference between acceptance and rejection.
Stay calm!
If your child reacts badly to stress, staying relaxed and low-key over the Christmas period is one of the best things you can do to keep their behaviour in line.
These tips were all contributed by parents of disabled children. Find more great tips like these, and share your own on Scope's online community