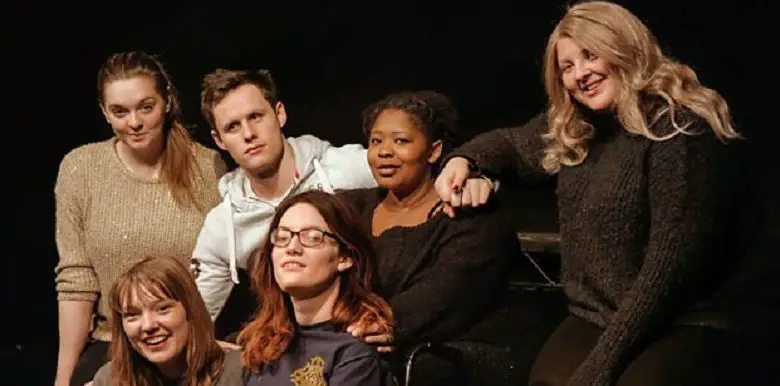 Redefining Juliet is a documentary and stage production that challenges perceptions of beauty and disability. The TV show follows rehearsals for the play at the Barbican, where a diverse group of six actresses play the role of Juliet in Shakespeare's famous Romeo and Juliet.
We speak to lead actress, creative director and wheelchair user Storme Toolis about the idea behind the production, the world of theatre and the challenges that disabled actors encounter in fulfilling their ambitions.
Storme Toolis, who has cerebral palsy, has been a professional actress for nearly six years. She studied drama and English literature at the University of Kent and has been involved in theatre and art since she was a teenager. She first appeared on TV in Channel 4's The Inbetweeners as an extra, and then as a minor character in The Inbetweeners film.
In 2013 she joined the cast of New Tricks as the disabled daughter of detective Danny Griffin. This role, where the disability of Storme's character was apparent but never mentioned, means she is one of the few disabled actors to have played a character in a mainstream drama where the character's disability was not a feature of the plot.
Redefining Juliet
Redefining Juliet features women who would not normally be considered to play the part of Juliet. It explores what it means to be beautiful and looks at how society is fixed on the idea that disability and difference are not beautiful. Storme says: "We wanted to use the character of Juliet because she represents the real icon of femininity in Shakespeare."
The show gives us snippets into the actresses' lives and their stories of prejudice. "I myself have cerebral palsy, we have a deaf actress and an actress with achondroplasia (below average height). We cover different forms of disability and we focus on the actual reality of the performers' lives." 
One actress, who is bald due to a hair loss condition, talks about how one boyfriend left her after seeing her without her wig. Another, who has no legs, tells the story of how a first date once told her he wouldn't know what to do with her in bed.
Storme explains that the idea behind the production initially came from her own experience. She wanted to play Juliet when she was a teenager, but was never able to. "It occurred to me that Juliet is a character that not many would get the chance to play and it can't be just me. There must be other people who don't get this opportunity to play the role."
Prejudice is a problem within society as well as on stage. When at university, Storme visited her local medical centre to get the 'after pill' having spent the night with her partner. But because she is disabled, the staff at the medical centre assumed she had been raped.
Storme sees society's attitude as problem that is a bigger than just about disability. "Disability is a factor, but I looked at femininity and sexuality, size, weight, race and all the other barriers that might impede someone from being conventionally 'beautiful' on stage."
"I am very, very, very passionate about diversity in the theatre world, in casting and in the arts." The difficulties that disabled actors experience in gaining work is an issue that Storme believes will come up again and again and will continue to do so until someone does something about it.
"I feel it is entirely wrong that non-disabled people are given disabled roles. I realise that theatre is a commercial world where you make money, but what I would like to see are roles that are 'accessible' for everyone."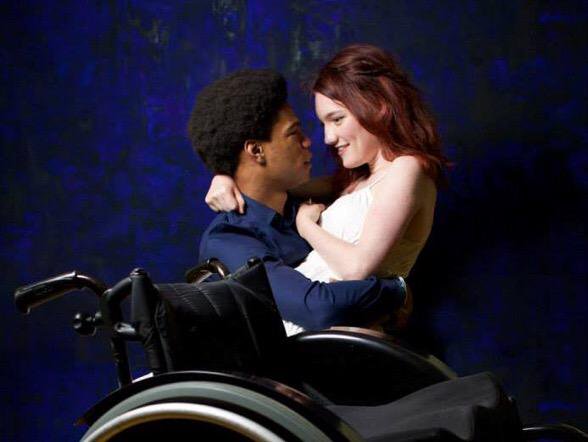 Storme hopes that as many people as possible get to see the documentary and the production. She's eager for it to open their minds to the abilities of all actors, to start to see disability as a positive thing and to embrace difference and diversity within the theatre.
She would like to do something in education too, to help change people's perceptions early on. "I believe that for young girls seeing people who look like them performing an iconic role will have a real impact on their self-esteem and their ability and belief in themselves."
Talking again about the issues wider than theatre, Storme admits to being very worried about the future for people if the current climate that disable people are enduring in the UK continues.
"From my personal and professional life in arts, cuts are being made. In the next five or ten years, if the government continues in its current method, then life will become very difficult for a lot of people. I think the government has really failed in understanding that disabled people can be a productive part of society, if they are given the right support."
By Raya AlJadir
Redefining Juliet airs tonight at 10pm on BBC 4 as part of the BBC Shakespeare Festival. Let us know what you think of it. Get in touch by messaging us on Facebook, tweeting us @DHorizons, emailing us at editor@disabilityhorizons.com or leaving your comments below.