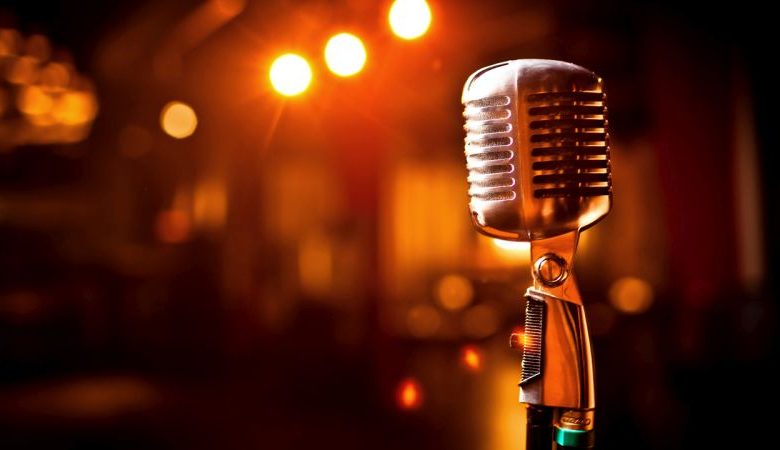 We've set music writer Meghan out to interview leading disabled musicians to find out how they got into music, how their disability affects their performances and how accessible concert venues really are. This week, she talks to Dean Rodney from The Fish Police…
Autism is one of many invisible disabilities. But quite a few well-known and incredibly creative people have autism – director Tim Burton, actress Daryl Hannah and Courtney Love, singer Susan Boyle and musician Mozart.
You don't normally see or know if a person you enjoy listening to has an invisible disability like autism. But that doesn't matter. What is important is what you can see, or rather hear – their music.
A young musician with autism that I was lucky enough to interview is Dean Rodney. A singer and songwriter who founded the band The Fish Police, he says that music helps him speak and to get his message across. He looks like a regular dude who enjoys singing and performing on stage with his band mates Matt and Charles. Yes he has autism, but he doesn't let it define him. He enjoys what he's been doing and it's these moments are where we shouldn't focus on the disability.
Can you tell Disability Horizons readers a little bit about yourself?
My name is Dean Rodney Jr. I'm an artist at arts organisation Heart n Soul, a charity that helps people with leaning disabilities get into music. I'm also in a band called The Fish Police, for which I write stories and make my own music using different types of equipment.
What kind of music do you generally listen to on a daily basis?
80s electronic music, hip-hop, R&B and pop. My favorite artists are Daft Punk, Earth, Wind & Fire and Lio.
What made you decide to become a musician?
I used to see people on TV perform on stage and it made me think I'd like to do it too. When I was 11 I had a dream I was in a band. It was quite different to The Fish Police, but I still saw myself as the lead singer.
What are some issues you have as far as having a learning disability like autism and being in a band?
Sometimes if something goes a bit wrong at a gig I get a bit upset after the performance, but I wait until the next gig to make it better.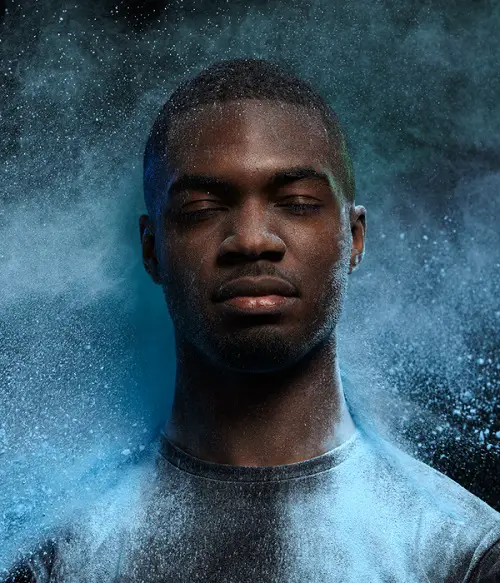 Who came up with the name The Fish Police?
Me! There was a cartoon called The Fish Police I used to watch when I was younger. When I started at Heart n Soul I kept on talking about The Fish Police. I was freestyling the words The Fish Police at the time and Matt and Charles agreed that it would be the name of the band.
I've listened to your first record, The Marzipan Transformations, and thought it was very refreshing to hear something so different! What is the story behind this album?
It's about looking into a different world, The Fish Police world. It's about food, stories and relationships.
We were looking for names for the album and I had a chat with Charles. He came up with the word 'marzipan' and asked me what my favorite word was? I said 'transformations' and that was that.
Will we get another album soon?
Yes, I hope so. Charles and I are working on new songs. The new songs are like the second generation of The Fish Police.
Is there any place or places outside of the UK you've always wanted to visit and play a show?
Japan is my top place. Germany would be nice too.
Do you have any advice for others with autism or maybe their families, when they express they want to be a musician?
Practice and try your best.
By Meghan
Check out more music from The Fish Police on its YouTube channel or like its Facebook page. You can read more of Meghan's articles by visiting her blog, Got Meghan's Blog.
Get in touch by messaging us on Facebook, tweeting us @DHorizons, emailing us at editor@disabilityhorizons.com or leaving your comments below.