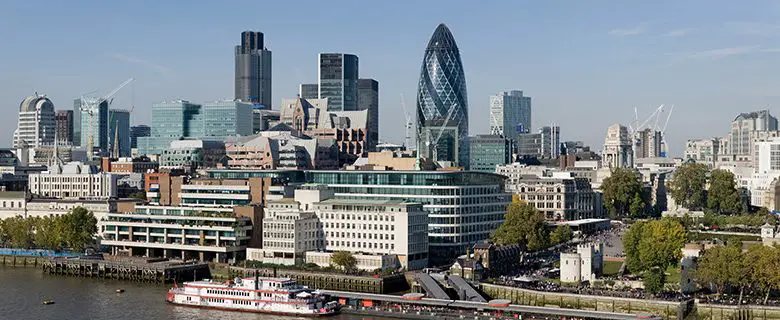 Summer may be well and truly over, but that doesn't mean it's time to stop going for days out or taking holidays. With that in mind, Disability Horizons columnist Hayleigh Barclay rounds up the accessible sights and attractions she indulged in during her recent trip to London.
Here we are, in the middle of September, and I fear it is time to acknowledge the end of summer. Actually, could anyone please tell me when summer properly started because the blistering heat, bikini days and moans of; "I like it hot, but this is too hot," seemed to have passed me by? Whilst everyone was out catching Pikachu and dropping in at Pokéstops, did anyone by chance manage to catch a glimpse of the sun? Because I sure as hell didn't!
Don't mind my bitchiness, I'm just suffering post-holiday blues. Two weeks ago I returned from a six day break in London. Yes, for six full days I became a sophisticated and urban, strolling the streets in my Ray Bans, hoping to bump into Prince Harry… it's all very Sex in the City, but with a Harrods bag instead of a pair of Manolo Blahnik stilettos.
Now, for many people with disabilities, planning for packing can turn into a bit of a song and dance (and not the kind that I was hoping to see in the West End). Between ensuring that all medical stuff is accounted for and safely packed away, making sure that everything will fit into a decent size suitcase without turning into a carthorse, and, oh yeah, actually remembering underwear, the old memory can sometimes turn to mush.
In order to remedy this, I have taken to developing a slight obsession with creating lists. I confessed to my friend, Alex, the other day that writing lists calms me down – it creates order in a world full of chaos. He seemed puzzled by this.
But enough with the stressful details involved in the attempt to enjoy myself. I thought I would share with you some of the sights and attractions that I indulged in during my time in London. Having visited London for the past nine years, I have already ticked many of the 'obvious' attractions off my bucket list, such as Buckingham Palace. So here's something a little different… and yes, it's in the form of a list!
The British Museum – Sunken Cities:  Egypt's Lost Worlds
The Sunken Cities exhibition, which is on until the 27th November, aims to explore ancient Egyptian cities that have been buried underwater for thousands of years. I was pleased to discover that the exhibition was fully wheelchair accessible. Despite most of the area being dimly lit because of the need to preserve the artifacts, it was still easy to manoeuvre around the open-planned space.
There are accessible toilets and two open-plan cafes in the museum. To enter the museum, you'll needed to use a lift, which is situated beside the steps. Security guards are on site if there are any technical difficulties.
The museum shop can be a tight squeeze in some parts, however, most of it is negotiable. Again, staff are on hand to help. The majority of the museum is free entry, however, but some exhibitions charge. People with disabilities are offered a concession and carer/PA to go in for free.
Find out more about accessibility at the British Museum by visiting the website.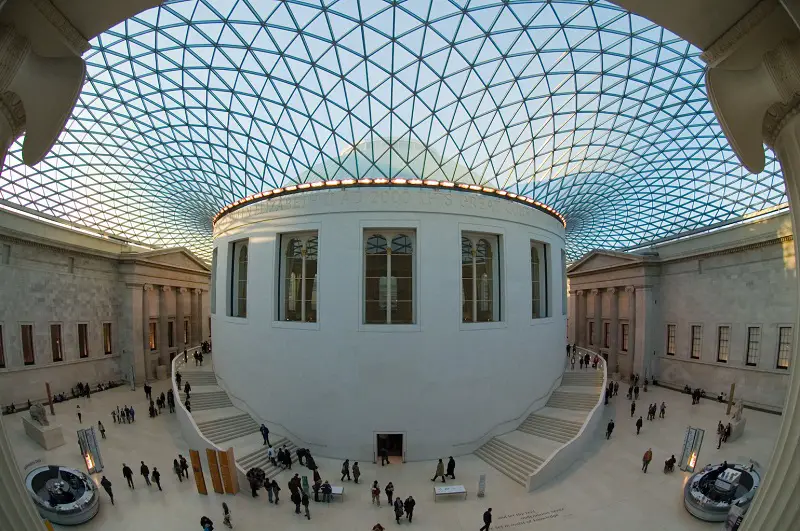 Liberty of London
Luxury fashion and cosmetics store Liberty, situated on Great Marlborough Street in the West End, is a Tudor-style building that opened in 1875. It has lifts to all floors, accessible toilets, a step-free entrance, but no automatic doors.
It is definitely worthwhile seeing. The main lift is easy to find, and we discovered a second lift after a staff member kindly informed us that it is usually quieter as no one knows where it is (shhhhh, keep it secret!)
Each floor goes round in a giant square with the middle cut out, allowing for an enormous chandelier to drape from the ceiling down through all the floors. All floors are accessible and although the store was very busy, we were still able to negotiate around fairly easily.
Harrods
Everybody knows Harrods! If you have read my article about fashgasms, you'll know why I am visiting this store.  This girl might only receive one fashgasm a year, but it is bloody worth the wait!
This store just makes me happy – end of!I got my makeup done by two makeup artists, one of whom remembered me from last year. What kind of impression am I giving people? All the staff very approachable and friendly.
There are multiple lifts with ample space in each, several restaurants and cafes, which are all accessible, and disabled toilet. The store have a step-free entrance, but there are no automatic doors. However, a doorman/security guard is on hand to assist. Floors are open-plan so easy to move around, and all departments are wheelchair accessible thanks to small ramps that lead into the separate rooms.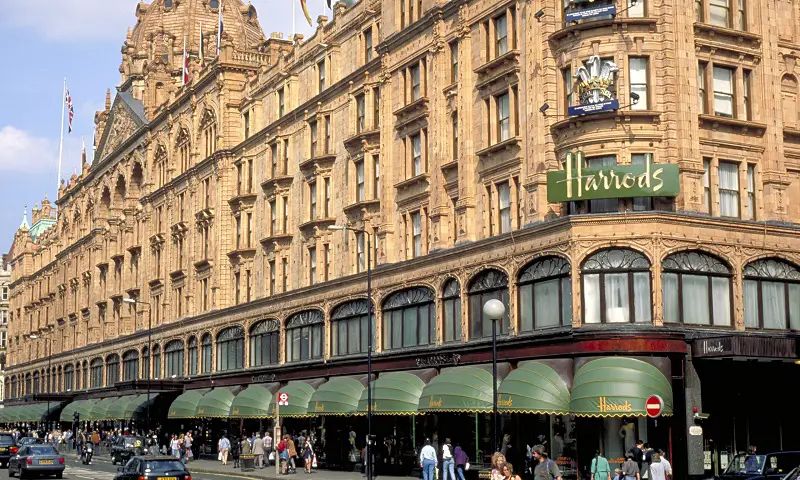 Russell Square
We planned on going to Hyde Park, but we ended up having breakfast in Russell Square, which is a small park near the British Museum and Bloomsbury. It's not as big or as famous as Hyde Park, but certainly still worthwhile visiting if you are in the area. It has an accessible café, large water feature and ample grass space.
The Odeon cinema, Covent Garden
Okay, technically I could do this at home, but there's a special feeling that comes with doing something ordinary in a different place (even if it is still part of the UK). It is a bit like going abroad and finding a Cadbury's Dairy Milk in the supermarket. It is the same but totally different! Plus, after wandering a city for hours on end, it can be nice just to chill out some nights.
So, we spent Sunday night watching Suicide Squad at the Covent Garden Odeon. I have to say, I was very impressed with the access. There was a lift that took us up to the screening, the staff were very friendly and informative, and the actual screen room was one of the best I've ever seen.
Wheelchair spaces are near the back, so there's no need to strain neck trying to look up. As a very 'petite' person, if anyone sits in front of me I can never see past their head. But with the sloped seating at this Odeon, it wasn't an issue at all, I was able to see the full screen without any obstructions.
You can find out more about the accessibility at the Covent Garden Odeon cinema, including the specific screens, by scrolling to the bottom of the Odeon website and reading the information under 'Guide to Your Cinema'.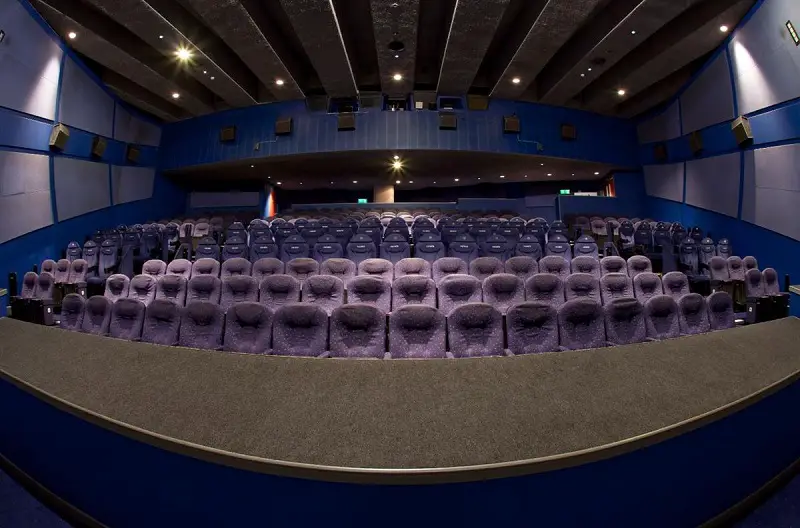 West End theatre – Shaftesbury Theatre
Some theatres have better accessibility than others, depending on its age and the style of the building. Usually a phone call or visit to the theatre/box office gives better indication of access.
Having finally decided what to see, we headed for the Shaftesbury Theatre to purchase tickets to see Motown. This one really puts the cherry on top when it comes to customer service, to say the least! On our arrival we were shown one of the Royal boxes, which has wheelchair spaces (the other box had already been bought).
Unfortunately, due to my restricted height, I was unable to see over the barrier, and so would not have been able to see any of the stage. Not to be deterred, a staff member promised to look into other options to see if anything could be done. Not hoping for much, we decided to do a spot of shopping whilst waiting on a phone call from the theatre.
Much to our surprise we received word two hours later that the stage technicians were going to build a personalised plinth that would raise my wheelchair higher. After taking the measurements of my chair, we were assured that everything would be ready for our arrival in two nights time.
We decided to arrive at the show a half hour early to avoid any problems. When we arrived it was obvious that the staff members on shift were aware of our situation and had received instructions on how to help us. We were escorted into the Royal box where the plinth was already waiting  – painted black as well, which suited me fine! It was perfect, and for the first time in my life, I was at the same eye level as the entire audience and so could view the stage.
During interval a staff member came to enquire as to whether we needed anything and also helped to escort us out of the theatre once the musical had finished. I would highly recommend this theatre for wheelchair users. A roller ramp is available on request to help to assist with negotiating stairs. The staff are available at all times to advise on any issues. The entrance is easily accessed and a disabled toilet is on site.
You can visit the Shaftesbury Theatre website to find out more information about accessibility.

FAILED London Ghost Bus tour 🙁
I was planning to do the London Ghost Bus tours, but due to the Routemaster-style bus, I couldn't because the vehicle is not accessible for wheelchair users. For someone who is into all things Gothic, this was extremely disappointing. It's still a touchy subject! We received an advertising leaflet whilst walking past the British Museum which rubbed salt into the wounds even more!
Museum of London
For those who want to know more about the history of London, there is always the Museum of London (aptly named), which takes you right through the ages, from prehistoric London to the 2012 Olympics. Again, it's a very spacious museum and all the levels are accessible.
Two cafes are situated within the museum, both of which offer plenty of space for a wheelchair. Of course, the obligatory accessible toilets are available. Disabled customers receive a small concession for the Fire of London exhibition, which is well worth seeing.
Visit the Museum of London website to find out more about accessibility, and the Fire of London exhibition, on until the 27th April 2017.
Off plan…
Of course, nothing on holiday ever goes according to pure list making – there is always room for spontaneity. For example, out of the blue I decided to go get a tattoo… I should point out that this took a full night of negotiating with mother dearest (I'm 28 for God sake!), but finally she relented and I am now the proud owner of a Heartagram tattoo on the inside of my right wrist.
For those who are interested (and of legal age – cos I don't want sued) the Metal Morphosis piercing and tattoo parlour, which is situated within Topshop on Oxford Street, is accessible! In fact, the whole shop is. And when I say whole shop, I mean the clothing department (including Miss Selfridge), nail bar, hairdresser, bleaching bar, makeup parlour and café. Basically, you could get ready for a full night out, grab something to eat and then hit the clubs from one place!
So, there we have it, a small list of my expedition in London. You will be glad to know that I did see a fair bit of sunshine during my trip and so summer wasn't a complete washout! If you have any questions about any of the attractions mentioned please feel free to get in touch by leaving your comments below.
By Hayleigh Barclay

Have you been on any recent trips you'd like to tell other Disability Horizons readers about? Let us know by messaging us on Facebook, tweeting us @DHorizons or emailing us at editor@disabilityhorizons.com.