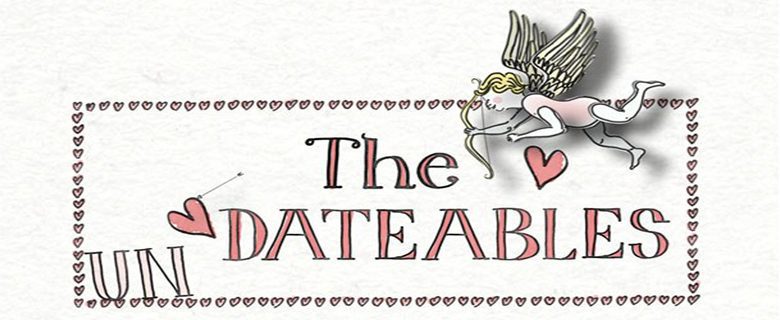 Is the Channel 4 show The Undateables, now in its sixth season, having a positive or negative impact on disabled people's lives? Disability Horizons reader T.M Baker shares her views…
The Undateables is a much talked about show, with opinions very much divided, even my own. For me, one positive thing it has done is to highlight that disabled people have sex lives too. It's a reminder that we want exactly the same things as our peers, in every area of our lives, regardless of our disability, and this can only be a good thing.
However, while I believe it provides a platform for those who want to experience the world of dating, and potentially find love, a greater part of me takes a more negative view – that it is made by the minority, for the minority.
This is only reinforced by the show's title. While the 'Un' is subtly dropped from the title throughout, it still does absolutely nothing to inspire, empower or encourage me as a woman with a disability.
Instead of us being seen as the minority, I would love it if disabled people were a much more regular feature on 'mainstream' dating shows, such as "First Dates", "Take Me Out" or "Dinner Dates".
Despite this, I am still pleased that an opportunity to address the issue of dating with a disability has been created, whether it personally inspires me or not.
Many disabled adults do not have the same opportunities to date as their able-bodied peers. There are many reasons why this is sadly still the case, but in essence it boils down to the attitudinal barriers that many people, and society at large, still has regarding disabled people. When people describe their ideal partner for example, how often do you hear the phrase: "I don't mind if they're disabled?" In my experience? Never.
Beyond the attitudinal barriers of society, I believe disabled people also face other barriers when it comes to forming romantic relationships. Many disabled people, due to the nature of their disability, work closely with healthcare professionals – including social workers, care managers, carers, doctors, nurses and therapists – on a day-to-day basis. For obvious reasons, there are strict boundaries in place with regards to these professional relationships. This means that even if a service user and a professional have been working together for many years and have formed a very close bond, it may still be unethical or impossible for them to get any closer.
While I firmly agree that these boundaries should be in place for the protection of everyone involved, in the case of some long-standing professional relationships, this can stop individuals from taking friendships they may have formed to the next level.
This also means that many disabled people are more acutely aware of their individual need for a relationship and for closeness, as they're unable to get this from those they are with regularly. A relationship where they can express themselves freely through open communication and touch, without the fear of any kind of retribution.
So perhaps The Undateables is actually the best kind of programme for disabled people. One where hopefully those involved feel less judged because of their disability, at the very least by the other participants, and hopefully by the viewers at home.
By T.M Baker
Check out…
What do you think of the show? Get in touch by messaging us on Facebook, tweeting us @DHorizons, emailing us at editor@disabilityhorizons.com or leaving your comments below.