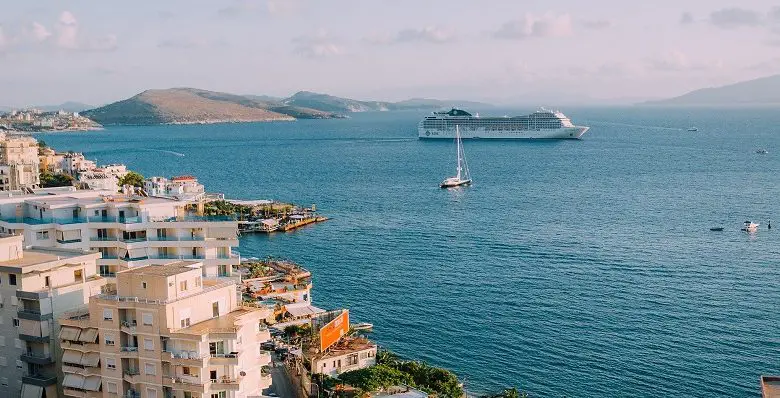 Travel & Holidays
From cruises to hotels – travelling alone with a disability can be possible
If you have a disability, travelling can seem daunting, especially abroad. But it doesn't have to be. Simon Stevens, who has a range of impairments, is a disability activist, consultant, trainer, researcher and writer. Although he uses personal assistants in his day-to-day life, he regularly travels alone. Read about Simon's experiences, including a recent Carribean cruise, to see what's possible for you…
As someone with cerebral palsy, I feel very privileged to have had the opportunity to travel in the UK and internationally.
My impartments are significant and affect all aspects of my life. I used to walk until a few years ago, due to balance issues, so now use a wheelchair. I have very good weight-bearing skills and can transfer from a bed to a chair and to a toilet. Weight-bearing is a key skill in being able to travel alone.
You might wonder why I travel alone when I employ personal assistants. The answer is – employing PAs is a job in itself and we all need a break from our work.
I am also 'hyper-intelligent' and often emotional, so like having private space to process stuff in an enjoyable environment.
This article will explain how someone with significant needs can consider travelling alone, whether it's a day trip or a full-blown cruise.
Compromise on some aspects
Determining whether you can travel without a personal assistant means you may need to forgo certain things and compromise. For me, this is usually wearing socks and having a shower.
It's not safe for me to shower on my own, so on the cruise I had body washes in my wheelchair. Not wearing socks on a Carribean cruise was no big deal!
But there are a number of things you won't have to compromise on as a cruise provides a lot of 'care' naturally. The case is the same for most hotels and bed and breakfasts.
My bed was changed and made, my room was cleaned, food was cooked and provided and so on. I just needed to dress myself in my own time in casual clothing.
Food is covered on a cruise and flexible when self-catering
Part of why I like cruises is because they have restaurants with waiter service. The only downside is that their extensive menus have very few soft diet options, which I find more enjoyable. The buffet service is also good and the staff are always happy to help.
Cruises pride themselves on their food, which is available throughout the day. While I have seen hotels cutting corners in this area, cruises go the extra mile. I've had the opportunity to visit the gallery where food is prepared on a few cruises. They were impressive operations.
Aside from cruises, I have tried a number of self-catering holidays too, where I have been able to go to restaurants or buy what I enjoy from the supermarket.
Being polite will get you far
Politeness plays an important role in getting my food cut up and having my drinks put in my special cups. By the end of a cruise, staff know me so well it's automatic. But it still deserves a smile.
Politeness has to be genuine and requires you to be happy. Any assistance is discretionary, so people won't want to offer to help if you're not approachable.
Politeness also works well on an aircraft, where the staff may initially freak out when they discover you are travelling alone. But if you explain your needs, they are helpful, although usually to varying degrees.
My most interesting experience was many years ago on Czech Airlines where I asked a crew member to cut up my food and instead, he sat down and fed me in quick time before I could explain.
Be patient too
I can't deny that taking my electric chair on an aircraft is a 'stress point' – whether alone or not. It is heavy so I know it's a problem from them.
Again, there isn't much I can do but be polite and patient. So I always simply accept that I have to wait on the aircraft for assistance when it lands. My wheelchair should be waiting outside the aircraft for me.
I always worry that my wheelchair will be given back to me in 1,000 pieces with a weak apology! But there's not a lot I can do about that, sadly.
Try activities and sports
During my solo holidays, one of my favourite things to do is watersports. This includes snorkelling, which I have done in Tenerife and Turkey.
Weight limits mean borrowing a wetsuit, which is a feat to put on itself. Wetsuit boots are always a must for me as my feet are sensitive. It is important to work with the instructors so they can understand your needs.
While I love travelling, I also love coming home. As I have got older my needs have grown and my home is perfectly set up for me. Holidays are enjoyable, but they can be hard work when you have many needs. But that doesn't mean you shouldn't give it a go.
Travelling is an important opportunity to learn and grow, which all disabled people should have an opportunity to do. Travelling alone has its challenges for disabled people, but it offers personal space and time to relax that we all need at times in our lives.
By Simon Stevens
More on Disability Horizons…