With less than a month to go before the return of Parallel London (an all inclusive fun run and festival), Carrie Aimes spoke to ambassador Matt Hampson about his involvement, and why the event is so important to him.
Matt "Hambo" Hampson is a former England Rugby Union prop who, at the age of 20, was paralysed in a near-fatal routine scrum session. Despite having severed his spinal cord in the accident (which took place twelve years ago in Northampton) Matt is now busier than ever and living life to the full as a C4/5 tetraplegic.
In 2011, Matt decided to establish a charitable foundation in his name, to inspire and support others who have suffered similar catastrophic sports injuries.
A mentor, fund-raiser, columnist, award-winning author, rugby coach, patron and ambassador; Matt truly epitomises the foundation's ethos – 'Get Busy Living'.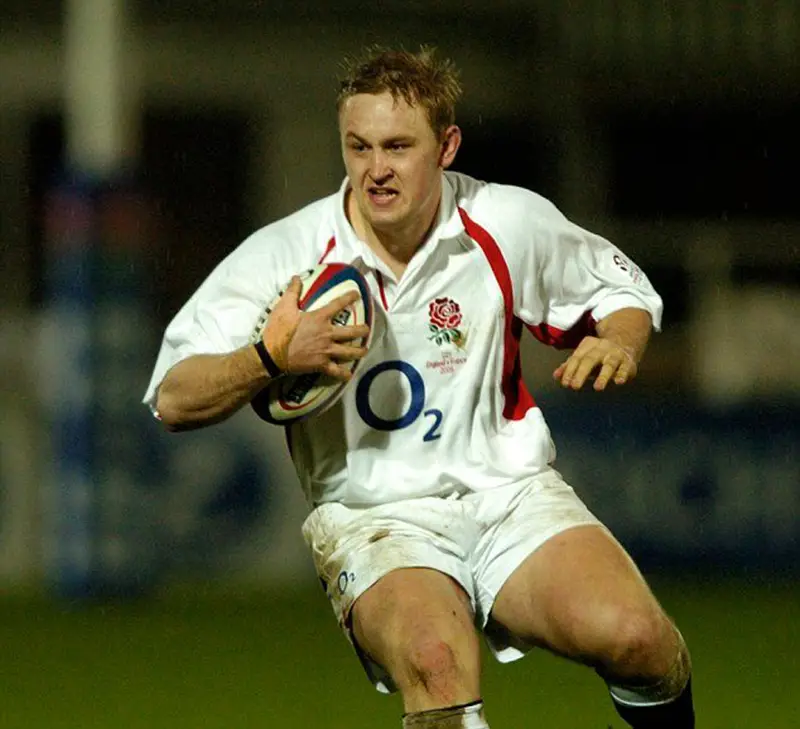 Hi Matt, would you please tell Disability Horizons readers a little about your sporting background and your subsequent disability?
I had my accident back in 2005 playing for the England Under 21s. I suffered a dislocated neck in a scrummaging accident, and had to be resuscitated on the pitch by the referee (and former paramedic) that day Tony Spreadbury.
My life obviously changed forever. One minute I was a young, fit sportsman and the next I was paralysed from the neck down. It was pretty tough to deal with. But it's made me the person I am today and I think it happened for a reason. And that was to set up the Matt Hampson Foundation, which aims to inspire and support young people seriously injured through sport.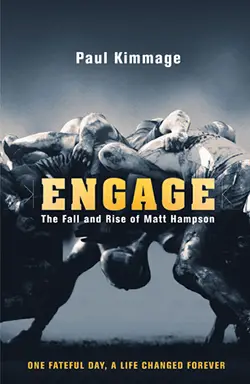 How did you adapt to no longer being able to participate in sport as you had previously?
It was quite difficult but I think I tried to channel my energy into something productive, which was to try and focus on something that I could do rather than what I can't. So now I do my motivational speeches, I see beneficiaries and I try to use my profile to influence and help other people in similar situations to the one I found myself in twelve years ago.
Can you tell us about the Matt Hampson Foundation – how and why did you set it up?
I set the foundation up because when I was in hospital I felt there wasn't enough support out there for people in the same situation as myself. I felt quite isolated. I think the Matt Hampson Foundation aims to get individuals and families together and show them that there is life after serious injury through sport. It also tries to motivate them to ultimately 'get busy living' (an ethos inspired by Matt's favourite film, The Shawshank Redemption).
'Get busy living' is the ethos of the Matt Hampson Foundation, which aims to inspire and support young people seriously injured through sport. How do you achieve this?
We try to show people there is a life beyond their injury and that you can live a great and fulfilled life even with a catastrophic injury. Everyone has X amount of time on this planet, so why not enjoy it.
So yeah, we try and use 'Get busy living' as the sort of ethos around the foundation.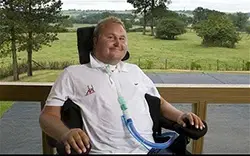 What are your thoughts on involving disabled people in sport?
I think after the Paralympics in 2012, it changed the world of disabled sport forever. I think people started looking at disabled sports people as proper sports men and women rather than feeling sorry for them, and almost letting them participate as a sort of afterthought and a token gesture. I think the Paralympics in London really showed that and put them on a level playing field with able-bodied athletes.
How and why did you become an ambassador for Parallel London?
It's to put people on a level playing field, whatever their disability – whether you're able-bodied, in a wheelchair, young or old – anyone can participate in Parallel London.
I think it's so, so important to know that you can do things and be alongside disabled people, able-bodied people and all be on a level playing field.
What does Parallel London mean to you personally, and how does it promote disability and diversity within sport?
Parallel London to me means inclusivity. So basically, trying to get everybody involved whatever their background, ethnicity or disability – all can be involved with, and contribute to Parallel London. It just shows that everybody is equal, and for a day it makes people realise that.
You can find out more about Matt's involvement with Parallel London and the Matt Hampson Foundation. 'Engage: The Fall and Rise of Matt Hampson', by Paul Kimmage, is available to purchase online.
Many thanks to Matt Hampson.
By Carrie Aimes
Get in touch by messaging us on Facebook, tweeting us @DHorizons, emailing us at editor@disabilityhorizons.com or leaving your comments below.
Q&A with Christina Larsen: Under the Spotlight (no more hiding psoriasis)