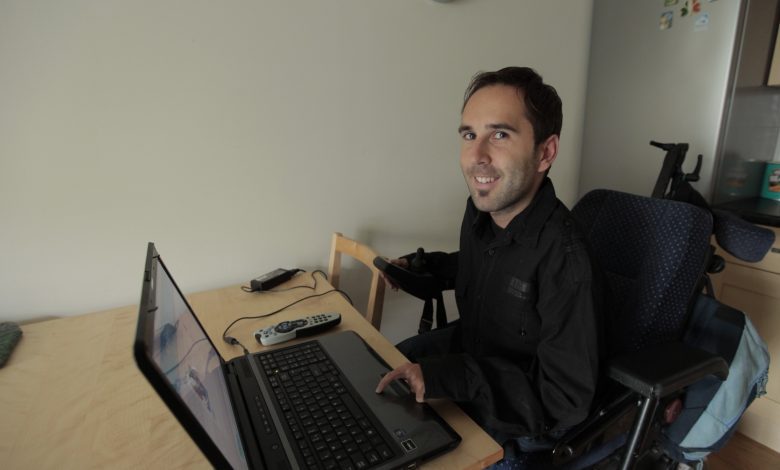 As much as I enjoy writing, I hate writing speeches. And that's what this is, not a news piece or a report or a question explored; it's a speech. A farewell speech.
I'm off. I need to prioritise other projects and take care of my health. I'll miss the lot of you, but you won't be forgotten.
It's been a fascinating experience being the Editor of Disability United. I've had emails from Canada, phone calls from New York, connected dozens of people to dozens of information sources, interviewed and worked with some brilliant characters, made some lifelong friends, and enjoyed bringing you 109 different pieces on the rights and experiences of disabled people.
I've learned stuff about law, about the media, about our shared history, about how to solve a problem, and most of all about the people who are the heart and soul of today's disabled peoples' rights movement – you lot.
I could go all blubbing-Oscar-winner and give you a long list of people I'd like thank – there are many, you know who you are – but the only person I'll publicly humiliate here is Martyn Sibley. He contacted me with an idea, and after much arguing over the name but very little over the format, Disability United was created. It's been great working with you dude.
I might be leaving Disability United, but I'm not going to stop researching and writing about disabled peoples' rights. I'll be writing as and when for Disability Horizons, and taking part in discussions on how to change "Well that doesn't make any sense" into "Aha, now we've got it" wherever I find them. And I haven't forgotten about the CCGs and their very odd Choice Policies.
Over the next few weeks, we'll be re-posting a highlight reel of the best. I haven't yet drawn up the list and think it'll take a while to pick out the awesome from all the other awesome.
All the best
Fleur Perry
Editor
Got something to say? Email editor@disabilityhorizons.com or check them out on Facebook and Twitter.