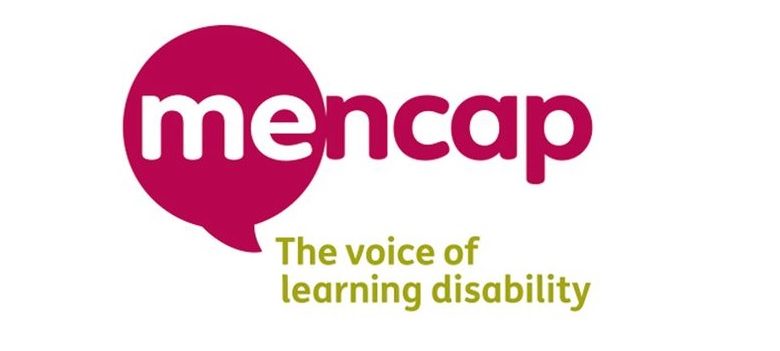 Trying to change attitudes towards learning disabilities in the media can be difficult. However, for a group of young journalists, they have made steps towards achieving that goal having won the first ever Mencap Journalism Awards. Our contributor, Emma Purcell, was one of the winners and tells us her story.
The Mencap Journalism Awards was set up to encourage budding journalists to raise awareness and create discussions around learning disabilities in the media. I graduated with a journalism degree in June 2016 and am now continuing to expand my knowledge and skills in freelance and contribution writing. I am also passionate about changing people's attitudes towards all kinds of disabilities, so was keen to enter the competition.
Mencap – the voice of learning disability
Mencap is a leading charity that supports people with learning disabilities in England, Northern Ireland and Wales. Its services include providing care, helping people join in with leisure activities and giving advice on education, employment and living independently.
Mencap defines a learning disability as; "a reduced intellectual ability and difficulty with everyday activities – for example, household tasks, socialising or managing money – which affects someone for their whole life. People with a learning disability tend to take longer to learn and may need support to develop new skills, understand complicated information and interact with other people."
According to Mencap, there are 1.4 million people with a learning disability in the UK. 15,000 children are born with a learning disability each year and most of them will experience inequalities throughout their lives…
There are less than 6% of people with learning disabilities in paid employment.
More than 3,000 people with a learning disability are still forced to live in isolated, institutionalised settings.
Many people with a learning disability spend less than an hour a day outside of their homes.
Only 3% of people with learning disabilities get involved in loving relationships.
In the NHS, 1,200 people with a learning disability die avoidably yearly.
Mencap Journalism Awards 2017
Many journalists still report on people with a learning disability inaccurately, giving false assumptions to their audiences. These awards aim to change this and teach future journalists how a learning disability is defined and how best to represent them in the media.
My entry to the awards
For my final project at university, I created a radio documentary about attitudes towards disability. One section involved me interviewing students at Treloar College, who have a mixture of physical and learning disabilities, about their experiences.
I thought this section would work well as an example of raising awareness of how people with learning disabilities are treated by society, so entered this into the competition. It won the second prize and I was invited to the Mencap head offices in London, along with the other winners, to meet with its PR Manager, Freddie Isbister, CEO Jan Tregelles and Campaigns Support-Officer Ciara Lawrence.
Altogether there were 5 winners – two for broadcast journalism and three for print journalism.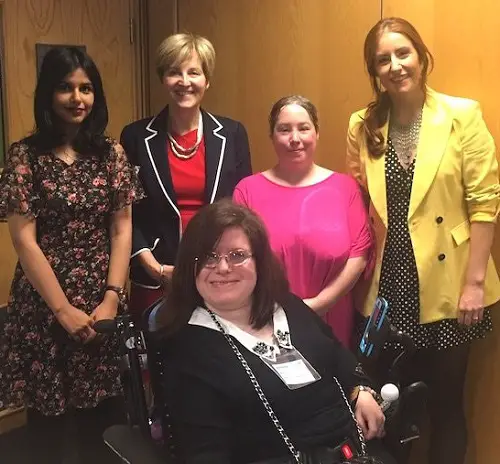 Broadcast journalism
Jennifer Smith won first prize for her entry, a television piece about the dance group for people with Down's Syndrome, DanceSyndrome.
Print journalism
The first place winner was Rebecca Fisher. She won for her touching and emotional piece Still You, which is written from the point of a brother praising his sibling with a learning disability.
The second place winner was It's Good to See You, written by Shaista Hussain. For it, she conducted an interview with a theatre practitioner describing different communications for those with learning disabilities.
Liam Bryce's Football for All: The Rise and Rise of Greenock United, which won third place, tells the story of a support worker creating a football team for male adults with learning disabilities.
Learning disabilities in the media
As part of our visit to Mencap's head offices, Freddie Isbister gave a presentation on what the charity does, research into how people currently perceive learning disabilities and how the charity aims to change this. It was a real eye-opener, with a number of surprising facts…
27% of people think that a learning disability is a form of mental illness and does not last their whole lives.
6% of people would find it awkward using the same swimming pool as someone with a severe learning disability.
39% of people feel those with a learning disability are a burden to society.
5% of people believe that increased spending on care and support services for people with learning disabilities is a waste of money.
Approximately 70% of the public have seen people with learning disabilities in films, TV dramas, comedies, newspapers, magazines and TV news reports.
In terms of disabled people working in the media, media companies such as BBC, ITV and Channel 4 are bringing in jobs and schemes for disabled employees. However, the majority appeared to have physical disabilities rather than learning disabilities. Mencap aims to improve this by speaking to senior media figures and production companies. Furthermore, it aims to media train spokespeople with a learning disability.
In my opinion, having a learning disability doesn't mean you can't work, learn, talk or socialise, but you just do things in a unique way. We are all different in our own way, whether we are tall, short, fat, thin, man, woman, white, black, straight, gay, physically disabled or have a learning disability. We are all humans and should be represented in the media equally.
To view the Mencap Journalism Awards winning entries or find out more about the charity, visit the Mencap website.
By Emma Purcell
Get in touch by messaging us on Facebook, tweeting us @DHorizons, emailing us at editor@disabilityhorizons.com or leaving your comments below.
https://disabilityhorizonscom.onyx-sites.io/2017/11/10-amazing-male-disabled-celebrities/
https://disabilityhorizonscom.onyx-sites.io/2017/01/my-day-at-the-white-house-debating-disability-and-the-media/