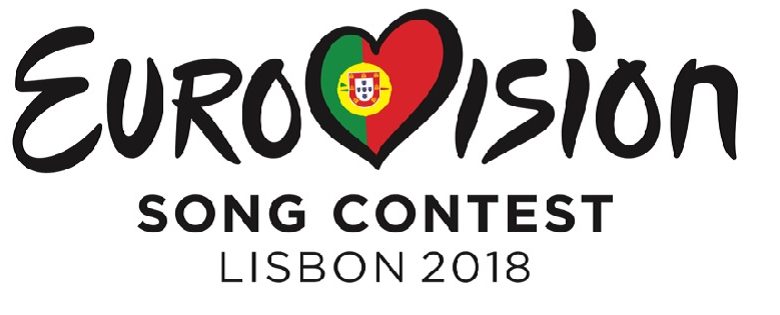 Love it or hate it, Eurovision 2018 is almost upon us, with the semi-finals on the 8th and 10th and the grand final on the 12th May, all of which are being held in Lisbon, Portugal. In honour of the event, our writer Lorraine Howard has rounded up the Eurovision disabled participants, past and present. 
I'm personally a massive fan of Eurovision, and have been since Bucks Fizz won it for the UK back in 1981.
Disability hasn't been represented in Eurovision an awful lot – in the past, only four singers and one band with disabilities have qualified for the finals. This year, Russia is being represented by Yulia Samoilova, who has Spinal Muscular Atrophy, so there's hope for more in the future.
So, to get you ready for the competition this weekend, I'm giving you the low down on the five disabled entrants from 2002 to now. Plus, you can watch their entries to the Eurovision Song Contest.
1. Corinna May – Germany in 2002
Blind singer Corinna represented Germany in 2002, the 47th edition of the competition. Corinna, who has been blind since birth, has been interested in music from a young age, thanks to her father's love of jazz. Corinna sang in the school choir and released her first album in 1997. Her second album came two years later.
In 1999 she was pre-selected for the Eurovision Song Contest. However, she was disqualified as her song, Just to the Children, was already on an album by someone else.  She entered again in 2000, but her song, I Believe in God, didn't win the heat to go through to the main contest.
Finally, in 2002, her song I Can't Live Without Music got a definite place in the final. However, it wasn't a resounding success and she only came 21st.  Corinne was later dropped from her record deal in 2006 due to poor sales.
2.  Diana Gurtskaya – Georgia 2008
After trying but failing to represent Belarus in 2007, blind singer Diana, who is part Russian and part Georgian, represented Georgia in 2008. Diana won a place at the second semi-final, the year in which two semi-finals were introduced. She went on to sing in the final with her song Peace Will Come, and finished 11th .
In 2009, Diana was denied a visa from the British embassy due to her being blind. Her plight was highly publicised, and so, after campaigning, she was granted and the rules were changed.
She has a number of awards to her credit and has dueted with the likes of Demis Roussos and Ray Childs. She also has a son with her husband Pyotr Kucherenko, a lawyer.
3. Band Pertti Kurikan Nimipaivat – Finland, 2015
In 2015 the punk rock band Pertti Kurikan Nimipaivat, whose members have Down's syndrome and autism, represented Finland with they're song Aina Mun Pitaa, which means 'I always have to'.
Every song entered must not go over three minutes, but Anita Mun Pitaa holds the record for being the shortest song ever to be in Eurovision. Sadly, they didn't make it to the final after being knocked on in the first semi-final.
Pertti Kurikan Nimipaivat was originally formed in 2009 in a charity workshop for adults with learning disabilities. As well as being known for competing in the Eurovision Song Contest, a Finnish documentary, The Punk Syndrome, has been made about the band.
4. Monika Kuszynska – Poland 2015
The 2015 Eurovision Song Contest saw more than one disabled participant. Monika, who uses a wheelchair, also competed, representing Poland.
Before entering the competition, Monika was part of rock band Varius Manx. But in 2010 the band members were involved in a serious car accident. Monika was left partially paralysed from the waist down.
Monika says her Eurovision song, In the Name of Love, is about 'tolerance, hope and love' – something we can all relate to. Monika went through to the final, but finished 23rd.
Her biography, My Second Life, was published in November 2015. She has since been involved in the elimination rounds for Poland and been on the Polish juror's panel. Monika has a son with her husband Jakub.
5. Wheelchair user Yulia Samoilova – Russia 2018
This year Russia is being represented by 29-year-old Yulia, who has the Neuromuscular condition Spinal Muscular Atrophy.
When she was young, Yulia sang for oil workers at a restaurant in her hometown. With a clear desire to sing, she decided to found her own band, TerraNova, which played alternative heavy music. But the group disbanded in 2010, so she changed her career path and went on to study Psychology. However, she didn't complete the course and left without graduating.
Going back to her passion for singing, Yulia entered Russia's X Factor (called Factor A) in 2013 and was a runner-up. She also sang at the opening ceremony for the 2014 Winter Olympics.
Russia originally chose Yulia to represent them in 2017 with the song Flame is Burning. You can take a look at the entry below.
But they had to withdraw from the competition after Yulia was banned from entering Ukraine, where the 2017 competition was being held, due to an unauthorised visit to Crimea. The European Broadcasting Union offered to broadcast Yulia's entry by satellite or replace her with another singer, but Russia refused and pulled out.
This year she'll be singing a different song –  I Won't Break.
Eurovision Song Contest 2018
Now that you've had a reminder of some of the past disabled singers, it's time for you to sit back and watch the madness, the campness, the outrageous outfits, the crazy scoring, the neighbouring countries sticking together and the sometimes ridiculous key changes.
Let's wish Yulia lots of luck, seeing as she's one of us – a slight reference to the 1974 winners Abba! But, whatever happens, it sure looks to be a great evening as always. Enjoy!
By Lorraine Howard
More from Disability Horizons…
Get in touch by messaging us on Facebook, tweeting us @DHorizons, emailing us at editor@disabilityhorizons.com or leaving your comments below.