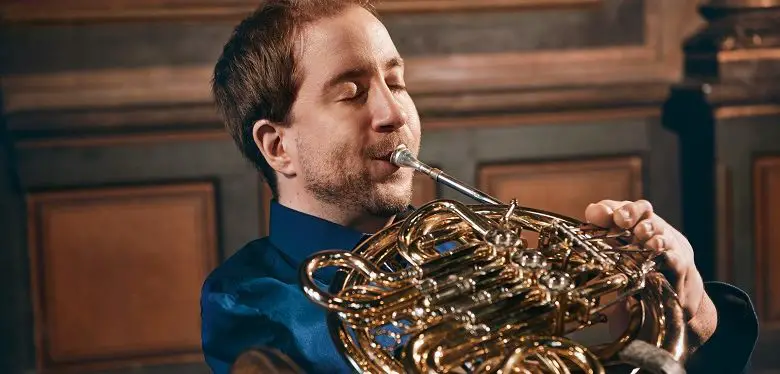 If you're disabled, there's a strong likelihood that you've never had a chance to play a traditional musical instrument, whether for fun or as a career. It's a problem that the OHMI Trust has set out to solve – and it's doing so with considerable success. 
This year it's holding a major conference, which will include a gala concert and awards, to explore the barriers to music-making faced by people with physical disabilities. Here, the OHMI tells us more about the event, and how you can experience the joys of playing music, whatever your disability.
The challenge to make it possible for anyone with a disability to take part in music-making with others – whether in an orchestra, a rock group, jazz band – is a subject only recently receiving attention.
At the OHMI Trust, we develop, adapt and hire out instruments to disabled musicians, and work with the government to implement inclusive policies. We've already made great progress, but more needs to be done. So, this year we're running an international conference on the subject in collaboration with Birmingham City University and Queen Mary University of London. It will include a gala concert by world-class disabled musicians and our Annual OHMI Competition Awards, where we recognise the best instrument adaptions.
The aim of the event is to share knowledge, to stimulate developments of accessible instruments, and to discuss teaching methods – all to help overcome the barriers to music-making for disabled people. It will bring together disabled musicians, academics, instrument makers, teachers, charities, funders, and government agencies.
Join us on 7th and 8th September 2018. Get your tickets now: www.ohmi.org.uk.
There are big discounts for anyone in receipt of disability benefits.
The OHMI Trust
Pronounced "oh-me", the OHMI Trust is a UK-based charity that pioneers the development and adaptation of musical instruments for people who are physically disabled. It was established in 2011 by Dr. Stephen Hetherington, who began his career as an orchestral musician. It was Stephen's own hemiplegic daughter, Amy, who alerted him to the lack of instruments available to disabled musicians.
Any physical impairment or disability, even in just one hand or arm, makes traditional instruments virtually unplayable. As a result, millions across the world are excluded from getting involved in music, simply by the lack of suitable instruments. This includes people with congenital disabilities, such as cerebral palsy, as well as amputees, stroke survivors or people who have developed arthritis. We want to make music accessible to everyone, no matter what their disability.
OHMI adapted instruments
The instruments are primarily sourced through our annual OHMI Competition. The competition challenge is to create or adapt instruments so that they can be played without the use of one hand and arm, and without limiting their potential making music.
The winning technical solutions can then be reworked for a variety of physical disabilities. So far, our instruments include most of the brass family, flutes, a clarinet, saxophones, recorders, a guitar, and even bagpipes!
The 2018 competition winners will be announced during the conference, at the concert on September 7th.
As instruments become available, we take these award-winning designs and collaborate with Music Education Hubs, schools and colleges to teach disabled people to use them through the OHMI Music Makers programme.
We even have an instrument hire scheme, open to anyone and everyone. Our aim is to enable people with physical disabilities to participate fully in making music, whether at home, in schools, as active amateurs or virtuoso professionals.
To see the instruments and enabling equipment we have acquired so far, and to get involved in playing music yourself, go the OHMI website.
The OHMI conference
The conference will take place on September 7th and 8th this year at the new Royal Birmingham Conservatoire, which opened only last year. Their Principal is the internationally celebrated cellist, Julian Lloyd Webber.
There will be more than 35 presentations, with subjects ranging from:
instrument demonstrations;
the experiences of disabled musicians;
issues around teaching;
some academic talks about neurological, sociological and pedagogical studies, political factors and perspectives that contribute to inclusive music making.
Presenters will be coming from across the world – New Zealand, Japan, Australia, the USA, Canada, Brazil, Britain, and Europe. The full list of presentations is on the OHMI website. The final programme has still to be firmed up, but here are just three as a taster…
Talented instrumentalist and a music teacher Valerie Thomforde, from the USA, will talk about the adaptive piano techniques she has developed for people with limb differences, like hand-crossing, 'creative fingering solutions,' and even a device to play octaves and triads. She'll demonstrate them in a performance of Beethoven's Piano Sonata Op. 110.
Sarah Fisher, from the UK, will be one of the youngest presenters at the conference with her talk: A Way, Not The Way. Sarah has cerebral palsy and, as both musician and teacher, has learned for herself the best approaches to teaching someone with a disability.
David Nabb, from the USA, is Professor of Music at the University of Nebraska at Kearney. Following a stroke in 2000, his life as a saxophonist appeared to be completed destroyed, yet he relearned to play with just one hand.
The instrument that made this possible is the Toggle-key Saxophone (pictured above), developed jointly with a local instrument maker, Jeff Stelling. It went on to win the 2013 OHMI Competition Award in the Playable category. It's a fabulous instrument.
The OHMI concert
The gala concert on Friday evening will be hosted by comedian Al Murray and will include the 2018 Annual OHMI Competition awards – see www.ohmi.org.uk/competition-darr.html for more information on the competition entrants.
Performances will all be by disabled musicians: Bader's Big Band (pictured below), the Petry sisters and, most notably, virtuoso French horn player Felix Klieser (pictured at the top).
Felix will be making his UK debut with a performance of Mozart's Horn Concerto No. 4. At only 22 years old, he has become one of the finest horn players in the world. That's impressive enough, but mastering the instrument despite having no arms is truly extraordinary. Among his achievements, Felix has performed with the Berlin Philharmonic and with Sting on his world tour. He is also an ambassador for the OHMI Trust.
Altogether, this is going to be a fascinating two days. If you can, get along to the whole event, but you can also buy tickets for each of the conference days or the Gala Concert and OHMI Awards separately.
By OHMI Trust
More on Disability Horizons…
Get in touch by messaging us on Facebook, tweeting us @DHorizons, emailing us at editor@disabilityhorizons.com or leaving your comments below.