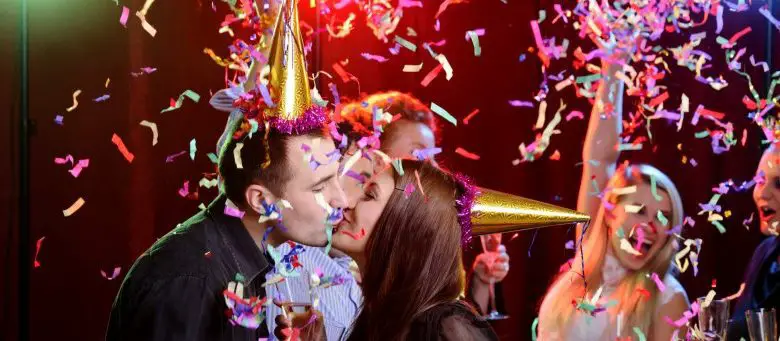 Christmas and New Year are times to be with family and loved ones. So, if you're single, you can often find yourself thinking about when or whether you're going to meet that special someone. But fear not! We've asked Disability Match to share its top dating tips if you have a disability – as well as dating dos and don'ts – so you can be ready to find your match.
Tip 1: Get into the right mindset for dating
You need to be positive about starting to date, whether it's online or offline. Having a negative or pessimistic attitude will only serve to make you come across as being downbeat – not something people look for in a partner!
Take some time to think about your strengths and what you can bring to a loving relationship. Ask family and friends what they think your best qualities are. It'll build your confidence and remind you that you have just as much right as the next person to be loved. You can then use this input when you are creating your dating profile.
Tip 2: Relax and take it in your stride
Take the pressure off yourself and your date by looking at dating as a way of finding new friends and hopefully meeting someone you really 'click' with on different levels.
It is far easier to look for dates on a niche disability site, where you don't feel the need to be evasive about any medical or physical conditions you have.
When you start looking for potential dates, be open-minded. If you have challenges yourself and are using a dating website for disabled people, it's likely that your potential partner will also have things they have to deal with.
Tip 3: Don't be forgettable
Try to stand out from the crowd. Every dating profile requires a username. This is the first thing anyone sees about you, so try to make it distinctive. Usernames like 'James1984' are instantly forgettable – they get passed over.
Try and go for something offbeat or different, such as 'wheelchair wombat' or 'the spectrum kid'. Give other members something to smile at.
Tip 4: Get your online profile right
Take time to create a good profile. You should use this as an opportunity to highlight your good qualities and explain why you might make someone's life feel happier. Don't be modest. Include your most endearing qualities.
If you're finding it tricky, you can ask friends and family. You can even quote them in your profile. You could say something along the lines of: "even my sister thinks I'm more considerate than most blokes she knows…"  Or "my dog thinks I'm the most faithful human he has met."
Adding humour and making someone smile will help you profile (and you) more attractive. Avoid saying textbook phrases, such as "good sense of humour" – everyone says that. It would be better to say: "I will make you laugh with my imitations of Jermy Corbyn/Boris Johnson." It's good to be specific and you should always give 'context' to your qualities.
You can also visit our article on how to write the best online dating profile for more tips.
Tip 5: Be realistic about your geographic possibilities
If you are based in Manchester, prioritise people in your area. If you have mobility issues or your energy is limited, this will make things easier for you. Even if you don't, many members of disability dating sites do.
There's no point falling in love with a profile listing that belongs to someone you will never be able to actually meet up with. This is why you should also stick to a UK dating site, such as disabilitymatch.co.uk.

6 dating dos and don'ts
Dos
1) Do be realistic. Love doesn't come as a pre-packaged commodity, even in this age of convenience.
2) Do be flexible. And don't set too many limitations on what you're looking for. The love of your life may be taller/shorter/fatter/slimmer/ balder or more bearded than you planned for.
3) Do take your time to assess a potential relationship. The old saying; 'marry in haste repent at leisure' still holds true.
Don'ts
1) Don't accept traits that you really aren't comfortable with. Even the greatest love won't change these deep-seated personality types.
2) Don't be discouraged if a date doesn't work out. There are tens of thousands of singles in the disability world and your chances of finding love are high.
3) Don't rush things. You might end up putting a spanner in the works by getting ahead of yourself before you know what your partner is really like – their good points and foibles. For example, avoid going on holidays together until you have had a chance to develop a comfortable intimacy.
By Disability Match
More on Disability Horizons…