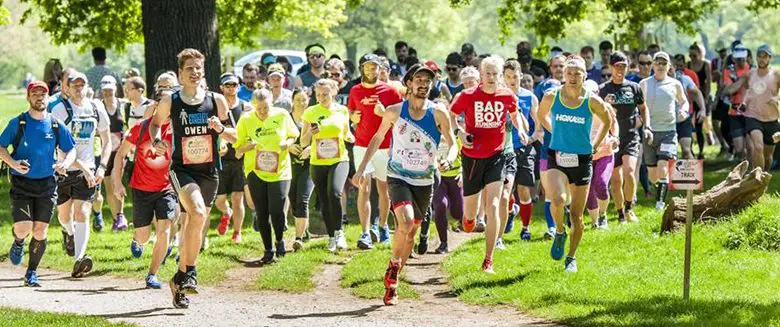 News
Take part in the inclusive Wings For Life World Run
The inclusive Wings for Life World Run is returning in May 2019 for its sixth year. Registration is open, so competitors from across the world and of all abilities can join in and become one of hundreds of thousands of people bringing the world together to run for charity.

The UK will once again host an App Run, and this year, Chiswick Park will be the venue for the run with a 3K closed road circuit. In the virtual run, where people can join in from anywhere across the world, participants will still have all the fun of running alongside others but the Catcher Car will be virtual.
100% of the fees and donations go to important spinal cord research, raising money for the Wings for Life Foundation to make spinal cord injuries curable.
The Wings for Life World Run is inspirational and inclusive. Anyone – from beginners to international athletes – can sign up. Olympian, two-time World Record holder and Wings for Life International Sports Director Colin Jackson said:
"The Wings for Life World Run is a truly global event open to all ability of runners and wheelchair competitors all in the name of making a truly ground-breaking difference in spinal cord research. The App Run in London will allow race fans, local communities and supporters the opportunity to join a run with UK ambassadors, all the while fundraising and spreading awareness of spinal cord injury and helping us get one step closer to a cure!"
To take part in the Wings for Life App Run, participants will need to download the app to a phone, log in and register to take part on race day.
Runners can either take part in their hometown and choose the route to run, or they can sign up to the organised App Run event in Chiswick Park and join hundreds of other runners and Wings for Life Ambassadors at the closed 3K circuit.
Whether participants set their own App Run course, or join an Organised App Run to participate together with others, all names will feature on the Global Result List.
Whether walking, running or rolling a wheelchair, participants set their own goals, and everyone finishes the race, because in this unique format you don't head to a finish line. Instead, the Catcher Car chases you. When it passes you, your race is done and it's time to celebrate!
Wings for Life have teamed up with 4F and Logwin to offer an early bird offer. Each participant who registers for the App Run by February 10 in one of the 30 European countries will receive a FREE race T-Shirt.
To sign up to the Wings for Life World Run – App Run and start your training, go to www.wingsforlifeworldrun.com. An organised App Run will take place in the UK in Chiswick Park on Sunday the 5the of May at 12:00pm GMT. Race entry costs £18.00
By Wings for Life World Run
More on Disability Horizons…
Keep up with the latest news by liking us on Facebook or following us @DHorizons.