TLC's hit show Say Yes to the Dress is back for its 17th series and features 'Bionic Model', Rebekah Marine, on this Saturday's show, 2nd of March 2019 at 8pm (Eastern Standard Time).

Tune in to watch Rebekah's journey as she heads to Kleinfeld Bridal in New York City, while Randy Fenoli makes it his mission to find her a dress!
Rebekah Marine, best known as the Bionic Model, wears one of the most advanced prosthetic arms on the market. Despite being born without a right forearm, Rebekah has defied all odds in the fashion industry and have become one of the most recognisable models in the disabled community.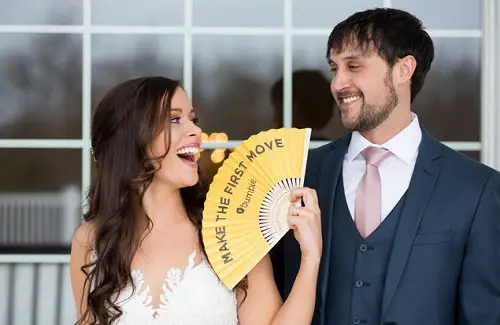 It wasn't long before thousands of people all over the world began recognizing Rebekah's face on TV, the internet, newspapers and magazines. She's graced many publications such as TIME, People Magazine, US Weekly, Cosmopolitan, Teen Vogue, Daily News and more.
She's also appeared in Nordstrom's 2015 Anniversary catalogue, walked in New York Fashion Week multiple times and has modelled for Tommy Hilfiger.
By Say Yes to the Dress (images by Endless Wave Studios)
More on Disability Horizons…
Keep up with the latest news by liking us on Facebook or following us @DHorizons.