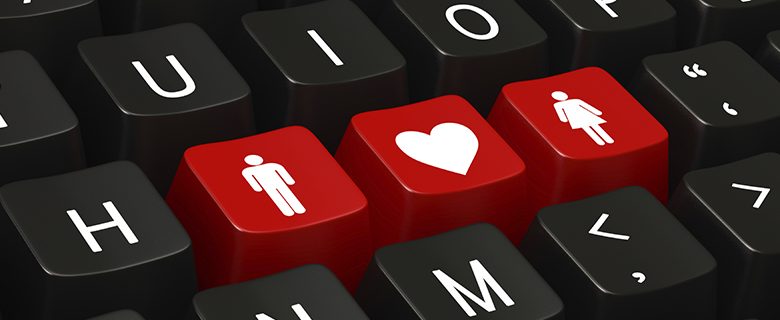 Online dating can be an exhausting experience. Most of us spend months on disabled dating sites without finding someone we really connect with. But dating, whether it's online or not, needs time and patience. When you finally have matched with someone, it's an incredible feeling. But, how do you then get from a match to an actual date?
It's time you found out how to navigate from the first moment you match with someone to landing your first date with them. We've asked disabled dating site Meet Disabled Singles to run through 6 steps.
1. Know what you want
Before you start matching with people, you should have an idea of what you're looking for in a relationship. This will save you a lot of time.
Are you looking for a serious relationship? Something casual? When you know what you want, you'll be able to match with people who are looking for the same thing.
There's nothing worse than investing your time getting to know someone when they do not want the same things as you. So, when matching with people online, check their profiles and see what they're looking for.
2. Be open
Many people who date online are disappointed with the results. But, at the same time, they're too picky. Now, this doesn't mean you should contact every potential match. Of course, you have preferences and standards of your own.
But at this point, you don't even have a date. So, when going through potential partners, don't be shy to connect with people who aren't exactly your type. Keeping an open mind will allow you to meet people who you may connect with.
3. Write to them
Whether you're a man or woman, if you're interested in someone, you should contact them. Most dating websites allow you to message the other person.
Of course, you can wait for them to message you, but why wait? You might not be the only person who may be interested in them, so it's important to make the first step. If you want to have a real date with someone, you're going to need to put some effort into it.
4. Start a conversation
You don't need to deliver a cheesy line to get their attention. If anything, cliches will work against you. But, many people are unsure of what to say when approaching someone online.
Well, this about how you approach people in real life? What do you say? You say hi. That's it.
If you're wanting to say more, take a look at their profile and see if there's any information you can use to make the message more personal. But, it doesn't really matter what you say, just as long as you say something.
5. Build a rapport
Your goal is to get a date with this person, right? Since it's online dating, people are unlikely to agree to go on a date right away. You'll need to build trust between the two of you first, making them feel comfortable enough to meet you in person.
Focus on getting to know them a little bit better, and see if there's any chemistry between you. Of course, you'll ask them out eventually but take it slowly.
6. Ask them out
Once you've spent some time getting to know them and it's safe to say there's some interest from both sides, you can ask about meeting up.
You don't want to let too much time pass by, or they might lose interest. So, when you feel it's the right moment, go for it. You don't need to be formal – be casual instead. For example, questions such as; "did you want to meet for coffee?" or "what are you up to this week?" will work perfectly.
By Meet Disabled Singles
More on Disability Horizons…