Travel & Holidays
6 accessible coastal destinations to visit for anyone with a disability
Planning a trip, whether it's for a few days day or a week-long holiday, can take a great deal of time and effort if you're disabled. You need to be sure that it'll be accessible for you, to avoid stress and disappointment. So, to help you get out and about this summer, we've teamed up with AccessAble to bring you a list of 6 coastal destinations from across the UK that are accessible for people with a wide range of disabilities. 
A coastal break is a perfect opportunity to get away and explore somewhere new. From building sandcastles on the beach to indulging in fish and chips and ice creams. But what if you have accessibility needs? How can you be confident that you'll find somewhere to stay and places to visit that will be accessible to you? 
Our list of 6 accessible coastal destinations is here to help you be prepared, whether you need:
Everything list here is from our AccessAble website, where our Detailed Access Guides tell you all about a venue's access. They are all 100% facts, figures and photographs, from the organisations we work with and disabled people who have been there. We also send trained AccessAble surveyors to check out every single place in person to verify the information.
For each city, we have added links to the main areas we have talked about, so you can check all the information you need. We've also included full access guides to attractions, hotels and B&Bs, restaurants and pubs/bars, so you can see everything the cities have to offer.
---
Visit the Disability Horizons Shop to find portable mobility aids to make travelling easier.
---
Swansea accessibility
Swansea (pictured above) is Wales' Waterfront City. It sits on the sandy five-mile stretch of Swansea Bay beach and is a great base for exploring the best of South-West Wales. Swansea City Centre is a great place for shopping with more than 230 shops and a fabulous market that's home to all sorts of local delicacies.
Oystermouth Castle sits majestically on the hill in Mumbles with stunning views overlooking Swansea Bay. Features include ancient graffiti art from the 14th century, private staircases leading from vaults to previous banqueting halls and a 30-foot high glass bridge. There's a moderate slope to access the castle once inside the grounds, and an accessible toilet is available.
Swansea access guides
Blackpool accessibility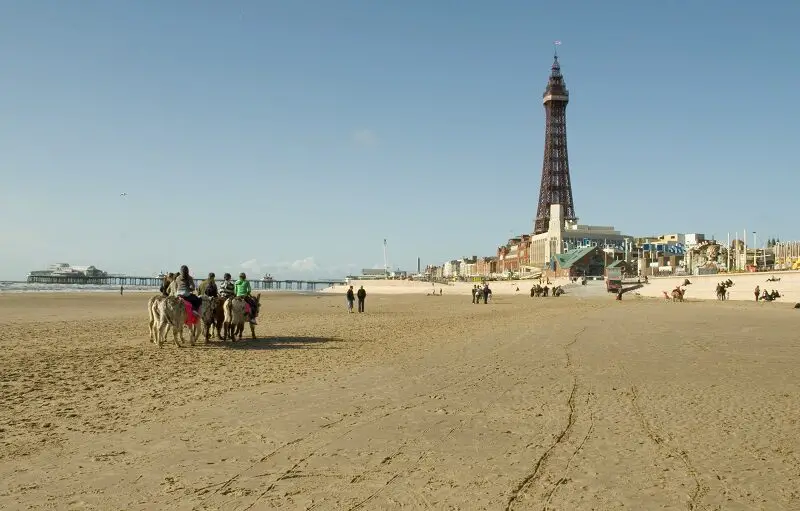 The UK's favourite holiday resort attracts millions of visitors. Whether you're looking for thrills and excitement, family entertainment and historic gems or beautiful gardens and stunning beaches, Blackpool has it all.
Visitors to Blackpool can enjoy a traditional British holiday, coupled with the adrenaline hit of the Pleasure Beach amusement park. From September to November five miles of the promenade are illuminated with thousands of electric and neon lights – the Blackpool Illuminations.
The town is famous for the Blackpool Tower ballroom, which has accessible parking bays, lifts and accessible toilet facilities. Also, don't miss a visit to Madame Tussauds Blackpool. It is guaranteed to leave you feeling more than a little star struck. The inclusive venue offers quiet hours throughout the year for children and adults with autism.
Blackpool access guides
Guernsey accessibility

Visitors flock to Guernsey to enjoy the mild winters and warm summer months. The gorgeous Channel Island has rugged cliffs and stunning beaches – it makes a great base for angling and fishing trips.
Outdoor enthusiasts will love the range of adventure sports on offer, from rock climbing to coasteering, windsurfing and kayaking. Explorers can discover ancient burial sites and a stoic castle to learn about their magical history.
Foodies can forage, and enjoy the great dining scene in the capital St Peter Port. This heart of the mainland is conveniently compact, bustling and full of life. Why not join a Tasty Gurnsey Walk, discovering nature reserves and ancient settlements? Surfaced paths cover most of the route and there are car parks and buses at the start and finish points.
Guernsey's stunning Shell Beach is also worth a visit. It has clear waters and sand that is made of millions of tiny shell fragments, which give the beach its name. There is a very easy slope leading down to the beach, and a gradual slope leading down to the water's edge.
Guernsey access guides
Plymouth accessibility

Plymouth has a rich maritime heritage and is the regional capital for culture, named Britain's Ocean City. The coastline is dotted with stunning beaches and romantic hidden coves, perfect for exploring. The waterfront attractions offer something for everyone, and can be accessed by road or boat. Plymouth Hoe, which can be accessed step-free from a Blue Badge car park, will give you views across Plymouth.
The city centre has great shopping and many dining options. All-weather attractions at the Barbican, including its theatre with dedicated wheelchair spaces and a hearing loop, and the National Maritime Museum, which has slopes and wide doorways, mean Plymouth is a year-round destination. And just on the edge of Plymouth is one of Britain's largest national parks – Dartmoor.
Plymouth access guides
Hartlepool accessibility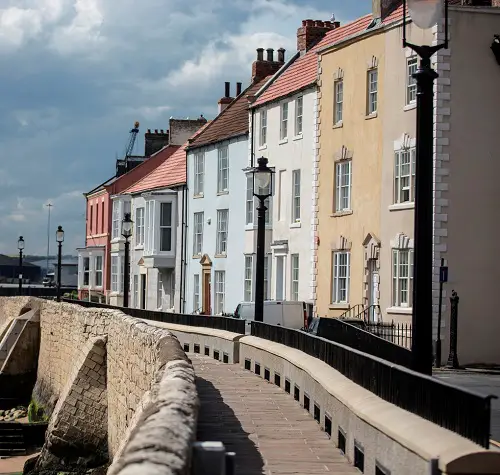 There's much to discover and enjoy in Hartlepool. Summerhill is a unique country park, set on the western edge of Hartlepool. It is both a local nature reserve and an outdoor activity centre. There is a footpath around the park, which is wide enough for wheelchair users to access, and there are some bench seats situated along the path for people to rest.
Hartlepool is also home to one of the largest shopping centres in the North East. Middleton Grange is a unique shopping destination with more than 140 retail outlets, slopes throughout, disabled parking and the Shopmobility scheme. The town is full of award-winning attractions too, such as the Hartlepool Historic Quay, the HMS Trincomalee and the Museum of Hartlepool.
Hartlepool access guides
Dundee accessibility

There is so much to do in Dundee and the surrounding areas.  The city itself is filled with science, historic ships and museums for kids (and big kids). There is also plenty of culture with theatres, arts centres and cool bars for grown-ups. And, if that wasn't enough, there are lots of walking routes past interesting architecture for everyone who visits.
But beyond the city, there are miles of beautiful coastline and beaches located just a few miles from Dundee city-centre. Grassy Beach, for example, has a walkway running alongside it, which is covered in tarmac, fairly wide and has an easy gradient. Other tranquil countryside walks, trails in the hills and glens of Angus are also just a short drive away.
Dundee's Discovery Point is home to the world-famous Antarctic research vessel RRS Discovery. This award-winning visitor attraction tells the story of the Discovery, from its beginnings in Dundee to her amazing Antarctic expedition and her voyages thereafter. The venue has assisted listening devices available, level access and medium lighting levels.
Dundee access guides
If you're heading to any of these destinations, why not download the AccessAble App from the Apple Store or Google Play Store. If you have any questions or feedback for AccessAble, you can email hello@AccessAble.co.uk.
By AccessAble
More on Disability Horizons…