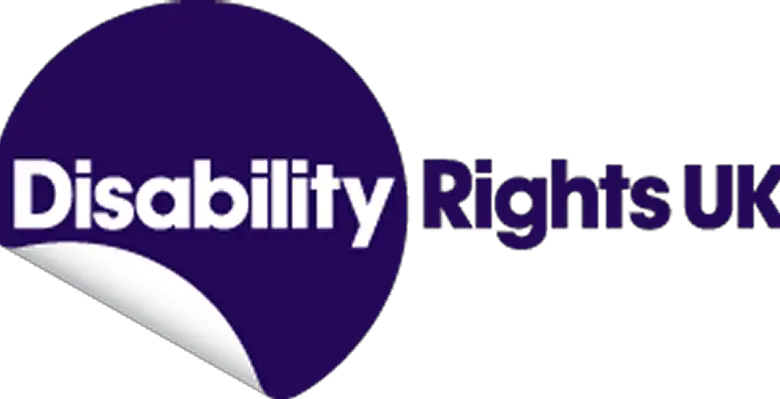 News
Right to Participate: how to fight disability discrimination
Disability Rights UK has set up a Right to Participate website, which has videos, animations, information and resources to help you find out more about the Equality Act and how to fight discrimination.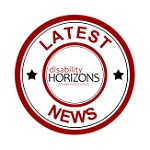 The website is part of Disability Rights UK's Right to Participate project, funded by the Legal Education Foundation. The project aims to increase awareness of the Equality Act, especially the ways it can protect disabled people from discrimination in everyday situations.
The website includes three sections:
1. Take Action – This section gives advice on the best ways to positively assert your rights in different situations.
2. Share Your Stories – This section allows you to share your stories online to help raise awareness of the Equality Act.
3. Resources – This section has multiple resources that can help you take action and understand the Equality Act.
Take Action
The Take Action section contains 'guided pathways' through three areas; education, employment and out-and-about. When you've selected one of these options, it will then give you more options specific to that area.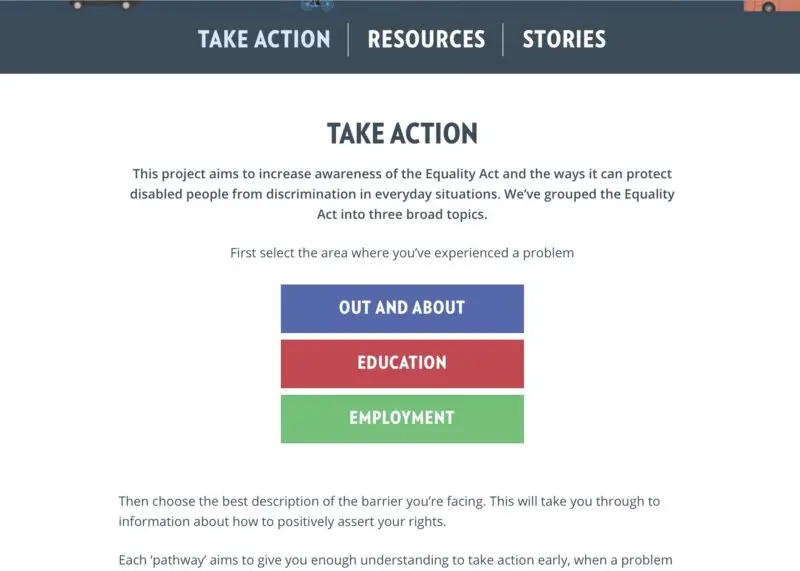 For example, if you select 'out-and-about', it will give you a choice of different public places:
shops

pubs and restaurants

cinemas, theatres and music venues

museums, art galleries and amusements parks

gyms and leisure centres

government services

public spaces

transport.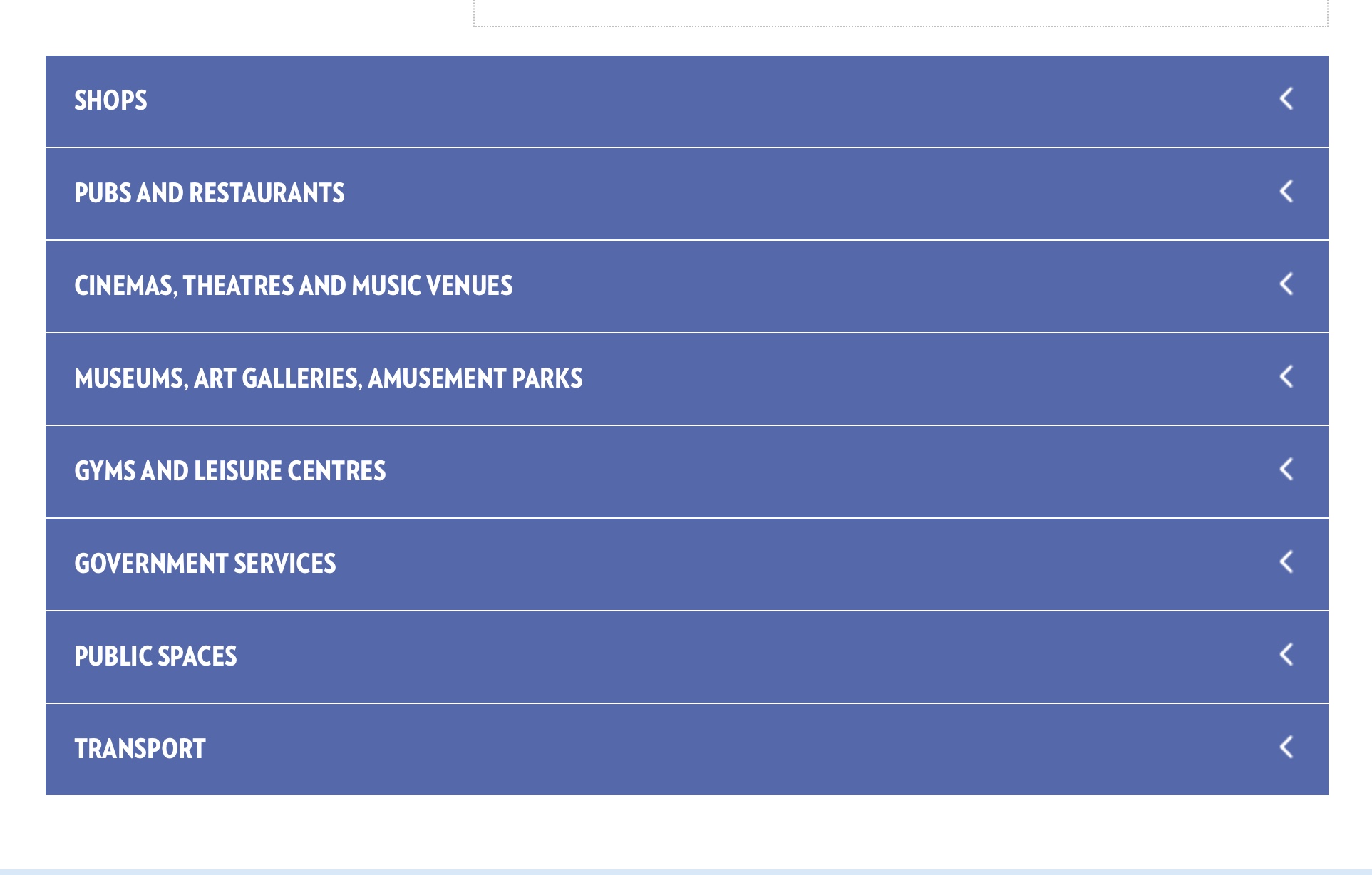 Once you've selected a location, another drop-down menu will appear with multiple options regarding the kind of issue you may have experienced.
For instance, if you select 'shop' then 'shop not accessible – can't get in or move around', it will give you detailed information about what access shops should be providing disabled customers. It will also give youuseful communication and problem-solving skills and how to assert your legal rights.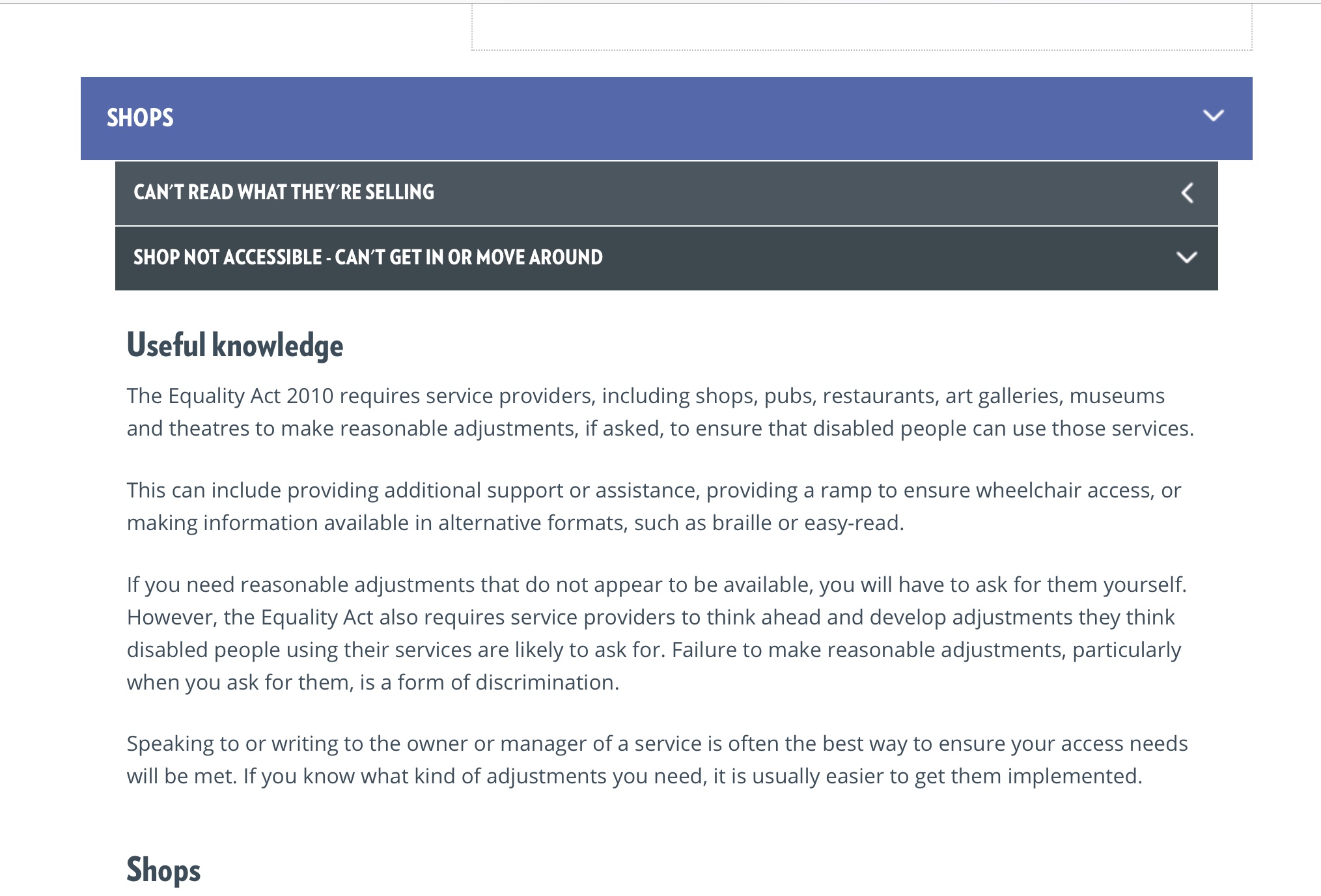 Share your disability discrimination stories
This section gives you the opportunity to share your stories of disability discrimination and the steps you've taken to challenge it. Sharing your story online will help raise awareness of the Equality Act and help other disabled people feel confident and empowered to take action as well.
You're welcome to take a video or a photo, send an audio file, or write it down – share your story in your own way.
Charlotte, who has Cerebral Palsy, shared her story of being discriminated by colleagues at a summer camp in America.
Alea is physically disabled and also has severe mental health issues. She shared her concerns that NHS mental health services are failing to provide reasonable adjustments for patients who are also physically disabled.
A student shared that the university they attended did not accommodate their needs because it was an undiagnosed condition – despite suffering from chronic pain, fatigue and other issues.
These are just some of the many stories disabled people and their families have shared so far. You can also make a difference by sharing your stories too.
Right to Participate resources
The final section provides a number of disability discrimination resources, including template complaint letters, a video explaining injunctive relief and an introductory animation to the Equality Act.
For more information, visit the Right to Participate website.
By Emma Purcell
More on Disability Horizons…