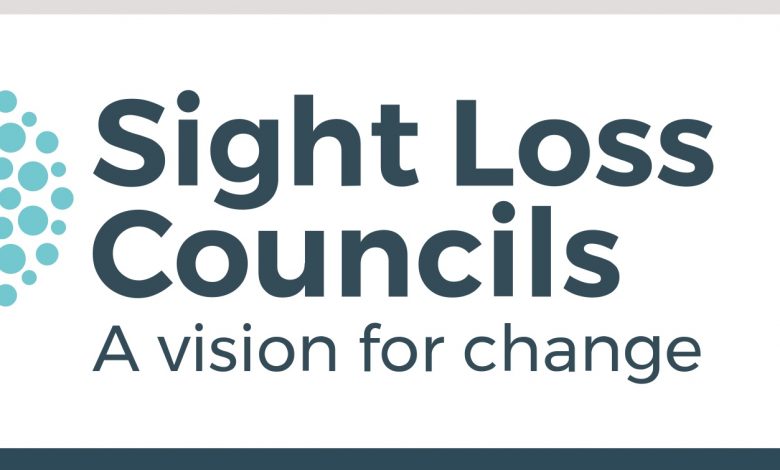 Sight Loss Councils (SLCs) has launched a new website highlighting the challenges for blind and partially sighted people when accessing goods and services across the UK. It hopes that raising awareness will ensure more visually impaired people are considered and included when products and services are created.

About Sight Loss Councils

Sight Loss Councils is a volunteer-led groups advocating for change and inclusion for blind and partially sighted people. SLCs currently has members working in Birmingham, Wolverhampton (Black Country), Bristol, Merseyside and Tyne and Wear, with further councils planned to cover each region of the UK soon.
There are almost two million people with some form of sight loss in the UK. Through consultation, the SLCs have identified that there is a real lack of awareness of the challenges people living with sight loss face every day.
Many blind and partially sighted people feel that they are underrepresented when decisions are being made.
SLCs focus on six key issues:
education

employment

transport

technology

health and social care

sports and leisure.
These are all important themes that continue to profoundly affect the lives of blind and partially sighted people in the UK. Every day they come across challenges accessing each of these areas.
The role of the SLC members is to support local agencies and organisations to make sure blind and partially sighted people are planned for and included in the decision-making processes of these services so that they are fully accessible.
The mission of Sight Loss Councils website
The website is aimed at organisations who wish to improve their accessibilty, as well as sector professionals and people with sight loss who want to get involved in making a change.
It gives blind and partially sighted people the opportunity to inform the SLC about what is happening in their local community – supporting and empowering them to drive real change. The website is also a source of information for organisations wishing to collaborate and improve their inclusive practices.
Moreover, the site will display the SLCs current projects and successes, working with organisations such as West Midlands Combined Authority and Microsoft Soundscape.
Site Loss Councils' success stories that already feature on the website include:
two women in their twenties, who suddenly lost their sight, having

 created a podcast titled Suddenly Sightless.

Birmingham City Council improved the text of bus timetables for passengers with low vision.

West Midlands Trains created the Ask Annie website that helps people plan their transport door to door.
Andrew Billingham, who has led on the SLCs project from the start said: "It's been an amazing journey to see the project grow nationally. With the edition of our new website, we will be giving more blind and partially sighted people a voice."
Visit the Sight Loss Councils website to learn more about its mission and how you can support a vision for change.

By Emma Purcell
More on Disability Horizons…