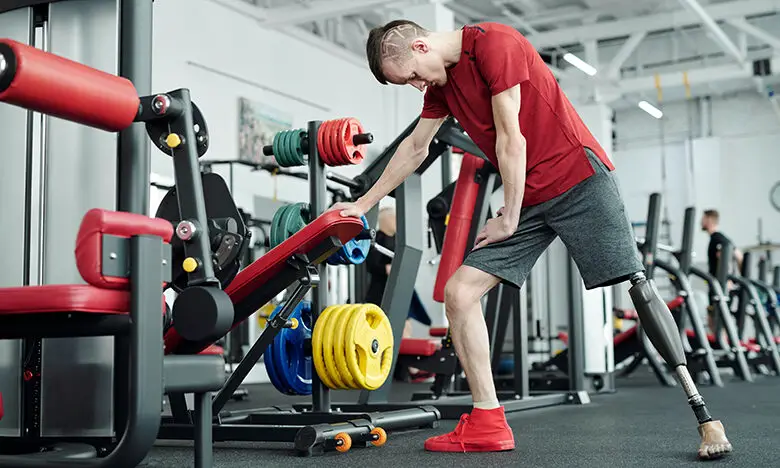 Wellbeing & Fitness
Gyms and sports activities need to be more inclusive for people with disabilities
Accessing gyms and sports activities if you have a disability can be challenging. Equipment may not have the right adaptations required for you to use it independently, and the feeling of not being included can have a negative effect on your mental health.
Tracy Williams, a nutritionist and disability advocate from the US who has cerebral palsy, chronic pain and chronic obstructive pulmonary disease, talks about how the sports and fitness industry needs to become more inclusive for people with disabilities and offers solutions on what changes need to be made.
Centers for Disease Control and Prevention (CDCP) says that more than 21 million adults in the US aged between 18 to 64 years have a disability. Scope estimates that there are 41.1 million disabled people in the UK.
CDCP also states that adults with disabilities are three times more likely to have heart disease, increased stroke risk, diabetes, or cancer than adults without disabilities.
No matter where you live, children and adults living with disabilities benefit from any level of physical activity. People with disabilities who are active at any adaptive level say that they have improved stress management, lowered risk of depression and anxiety, improved mind and body connection, can better manage their weight, and have better joint and bone health.
Frustrations surrounding adaptive fitness and sports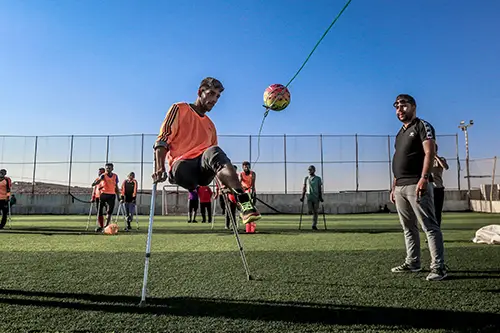 Instead of using a program specifically designed for people with disabilities, children and teens with physical disabilities may prefer to start exercising using everyday sports facilities.
But, as many of us have experienced, gyms or fitness centres don't always have accessible equipment that is safe to use, no matter what your individual height or physical ability is.
If you are a wheelchair user or use mobility devices, it is sometimes hard to move around in a typical fitness centre because there is not enough space. In addition, much of the equipment doesn't have a seat that swivels, a useful feature if you have difficulty getting on and off anything.
It's not just about the equipment either. Another concern is the lack of accessible changing rooms. In an ideal world, there should always be at least two lockers with lower shelves.
Showers should have accessible bars, non-skid flooring, and a shower chair so that people with mobility impairments can sit and wheelchair users do not need to shower in their wheelchairs.
If you are a wheelchair user or have limited mobility, you might also appreciate a pool lift to feel safe.
But adaptive equipment is more expensive, and most recreational sports facilities and programs cannot provide custom equipment that fits individual needs.
In the US, Paralympic athletes know that even medical insurance will not always pay for sports wheelchairs, athletic prosthetics or adaptive sports equipment. Some athletic grants cover some of the costs, by not everything.
It is also hit or miss as to whether you will find fitness trainers who are specifically certified to work with people who have different types of physical disabilities. Many simply use the same guidance they would use for non-disabled people.
Becoming more involved in adaptive sports and fitness
During the pandemic, recreational organisations have offered virtual classes. This has opened up opportunities to participate in fitness, dance and yoga or pilates classes, and much more.
As the pandemic continues, options like this will hopefully continue, even as the world opens up. But it doesn't solve the problem and offer disabled people access to a wider range of sports, such as archery, wheelchair tennis or boccia.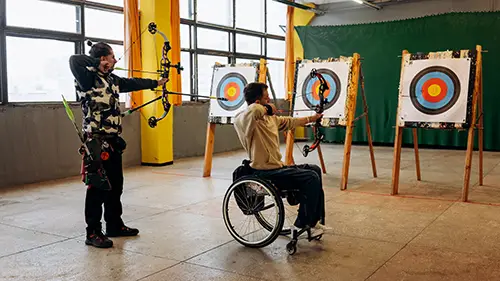 It is incredible to know that some rehabilitation centres offer outpatient fitness. These centres are great for anyone who requires assistance with their fitness accountability. Accountability will be provided by trainers who are used to working with clients who have a variety of disabilities.
Encouragement can come from fellow members who understand how it feels to relearn how to live a positive and exhilarating life with a disability.
Most fitness centres that provide assistance with rehabilitation also help in designing fitness programs so people with disabilities can get stronger at their own speed. People can use kettlebells, free weights, or medicine balls.
Most machines that work the upper body have seats that can swivel to accommodate wheelchair users, without them having to transfer from their wheelchairs.
Most fully adaptive fitness centres at rehabilitation hospitals have seated ellipticals for adaptive cardio, or an overhead harness to help with improving balance with unique training.
Some rehabilitation centres may provide an anti-gravity or robotic treadmill to assist clients with adaptive gait training.
One concern related to adaptive sports is funding for kids, teens and adults with disabilities. Grants and other funding can be found with the help of the Challenged Athletes Foundation. The organisation gives opportunities for people with disabilities to be involved in fitness and adaptive sports.
This organisation deems it critical to increase self-esteem, support independence and improve quality of life. Adaptive organizations are great, but geographic access may be a reason to investigate accessibility in local gyms that might have accessible machines and adaptive classes.

Inclusivity in adaptive sports and fitness
It is a step in the right direction that small gyms, fitness corporations and other fitness organisations have an inclusivity statement. But it is much more vital to have accessible machines and enough space for consumers to navigate between machines.
Nothing about a health and wellness or fitness journey will ever be a one-size-fits-all for everyone. Not every disability is the same, and two people with the same diagnosis can be impacted differently.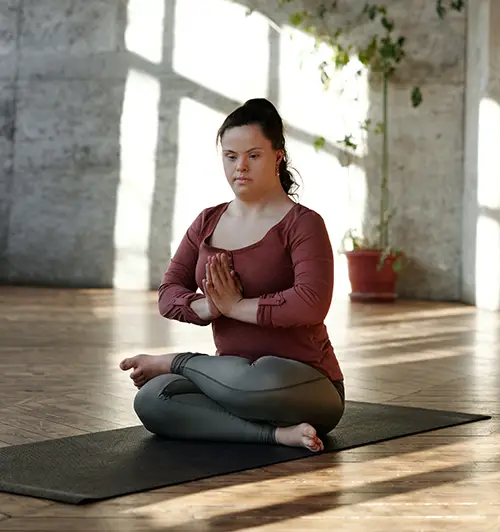 So a goal towards becoming more inclusive might be personal trainers achieving special certifications from the National Center for Health, Physical Activity and Disability in the US, or something equivalent in the UK, to be able to adapt fitness programs to client abilities.
No matter how accomodating and accepting a trainer might be, you should make sure they truly have the experience and credentials to work with your disability safely.
It is thrilling to see that the fitness industry has become more inclusive through certifications and continuing education courses for trainers to learn about special populations.
More manufacturers are developing and building adaptive equipment and more corporate brands are using adaptive athletes in their advertising campaigns.
The enthusiasm around the Paralympics and other competitive adaptive sports might be able to motivate more all-encompassing activities soon for athletes of all abilities.
By Tracy Williams
More on Disability Horizons…