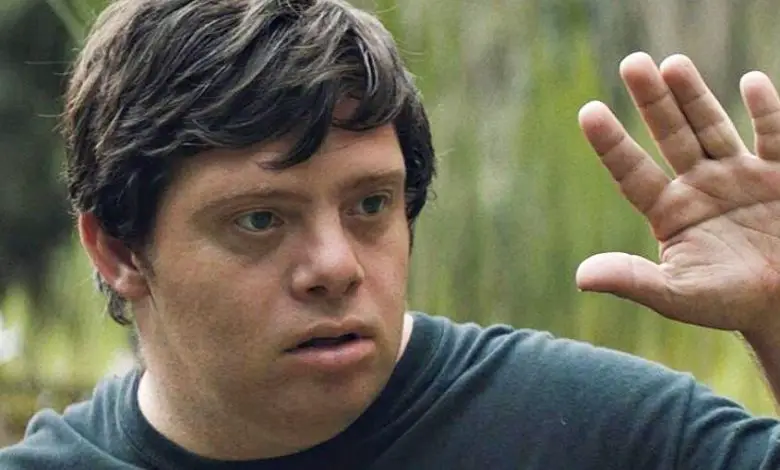 Zack Gottsagen is an American actor with Down's syndrome dreaming to become a Hollywood movie star. He is tipped for Oscar glory in his first leading role in the comedy-drama 'The Peanut Butter Falcon', alongside Shia LaBeouf and Dakota Johnson.
Who is Zack Gottsagen?
Zack Gottsagen is a 34-year-old actor with Down's syndrome from Florida, USA, who has been acting since the age of 3.
He was the first child with Down's syndrome to be fully included in the Palm Beach County school district and graduated from Dreyfoos School of the Arts, as a theatre major in 2004.
Since then, he's been involved in theatre performances including Artie at the Royal Palm Playhouse in 2005 and in non-profit films Burning Like A Fire, Life of a Dollar Bill and Bulletproof.
In 2011, while performing at a disability camp, Zack met with director Tyler Nilson, who finally helped Zack's movie star dreams come true.
Working with writer Michael Schwartz, Tyler created a film for Zack with the lead character having Down's syndrome. Zack is now starring – alongside Shia LaBeouf – in the heartwarming independent film The Peanut Butter Falcon.
Securing funding with a disabled actor
Unfortunately, it was a rough ride in securing funding for the film. Many film companies were reluctant to have Zack as the lead role because of his disability.
They believed having an actor with Down's syndrome in the film wouldn't make it marketable, people wouldn't see it in cinemas and streaming services wouldn't pick it up.
Some companies offered more money to replace Zack with a non-disabled actor but the creators of The Peanut Butter Falcon refused and were determined to film it whether it cost $200 or $2 million.
Box office success and potential Oscar awards
The Peanut Butter Falcon was released in the US back in August 2019 and has already made $19 million at the box office.
The creators Tyler Nilson and Michael Schwartz have already won several awards at numerous film festivals including Best Narrative Feature at the Nantucket Film Festival and the Narrative Spotlight award at the SXSW Film Festival.
Zack Gottsagen has also been tipped to scoop up an Oscar for his role in The Peanut Butter Falcon. He admits he can imagine himself winning an Oscar.
What is The Peanut Butter Falcon about?
The Peanut Butter Falcon is a comedy-drama adventure story set in the world of a modern Mark Twain.
The film begins when Zak (Zack Gottsagen), a young man with Down's syndrome, runs away from the nursing home where he lives to chase his dream of becoming a professional wrestler.
Through circumstances beyond their control, Tyler (Shia LaBeouf), a small-time outlaw on the run, becomes Zak's unlikely coach and ally.
Together they wind through deltas, elude capture, drink whisky, find God, catch fish, and convince Eleanor (Dakota Johnson), a kind nursing home employee with a story of her own, to join them on their journey.
The Peanut Butter Falcon is in UK cinemas Friday 18 October.
UPDATE September 2020: The Peanut Butter Falcon is available to stream on Netflix.
By Emma Purcell
More on Disability Horizons…