It's a new year – a new decade, in fact – and a new crop of disability-related arts, culture and entertainment is waiting for you to see it. In our monthly guide, we will bring you a variety of events, including art exhibitions, plays on stage, new books, film releases, upcoming TV shows and talks. 
Plus, because we know how frustrating it can be to find out whether a venue is accessible for your specific needs, we've done the hard work for you and included accessibility, location and pricing information where applicable.
Extraordinary Wall of Silence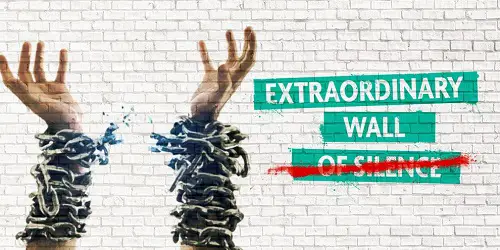 With stories drawn from real-life testimonies collected through 40 hours of interviews with deaf people from all over the UK, Ad Infinitum presents Extraordinary Wall of Silence, a new production shedding light on a relatively undocumented history of oppression experienced by deaf people.
Helen, Alan, and Graham are told they are impaired and need fixing. As they begin to question the world around them, three powerful coming-of-age stories unfold, uniting in a struggle against violence, ignorance and oppression.
Connected through a shared past, they are transported to one pivotal moment in 1880 when a dangerous ideology was born: one that would impair the way the world views deaf people for over a century.
Dates and times: 22nd and 23rd January 2020 at 7.45 pm.
Venue: Birmingham Hippodrome's Patrick Studio, Hurst Street, Southside, Birmingham, B5 4TB.
Accessibility: With drop-off points and disabled parking (although this is limited), ramps, automatic doors, lifts and accessible toilets, the theatre is accessible for a range of disabilities.
British Sign Language (BSL) performances are available and assistance dogs are welcome. For more access information call 0121 689 1060 when booking assisted performances.
Ticket prices: Tickets are £10 but for disabled people, there is £5 off standard price tickets in all seating areas.
There is also 2 for 1 on standard ticket prices for disabled customers who require the service/support of a companion. Visit the Birmingham Hippodrome accessibility page for more information.
Contact details: Call the box office on 0844 338 5000 or access line on 0121 689 1060 or email tickets@birminghamhippodrome.com.
---
Scrounger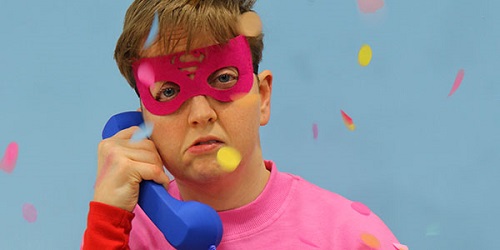 Scrounger highlights the realities of how Britain is failing its most vulnerable and the extreme cost paid by those seeking justice.
Written and performed by the Olivier award-nominated writer and performer Athena Stevens, Scrounger is based on real events and a lawsuit initiated by Stevens, who has athetoid cerebral palsy and uses a wheelchair.
Set in Elephant and Castle, South London where people seem to like to make assumptions and speculations about 'Scrounger'. The character Scrounger needs help, she's naïve, she is sent from the demons to torture her mum… at least according to her Nigerian Uber driver.
Scrounger doesn't care – a successful online personality, she's got more power from her bedroom than anyone on Southwark's estates could dream of. She's educated, she's ballsy, and with a huge network of online allies, Scrounger is a woman who knows how to make change happen. That is until an airline destroys her wheelchair.
Dates and times: 7th January to 1st February 2020.
Venue: Finborough Theatre, 118 Finborough Road, London SW10 9ED.
Accessibility: Unfortunately the theatre isn't particularly accessible, but one of the performances will be live-streamed for those if you aren't able to attend. Find out more about the venue on the Finborough Theatre website.
Ticket prices: Tickets can be booked online and they vary in prices between £14 and £20.
9th to 19th January – £18 and £16 concessions, except for Tuesday evenings when all seats are £16, and Friday and Saturday evenings when all seats are £18.
21st January to 1st February – £20 and £18 concessions, except for Tuesday evenings when all seats are £18, and Friday and Saturday evenings when all seats are £20.
£14 tickets for residents of the Royal Borough of Kensington and Chelsea on Sat 11th Jan when booked online only
Contact details: call the box office on 01223 357 851 or email admin@finboroughtheatre.co.uk.
---
Disabled, Queer and Here Variety Show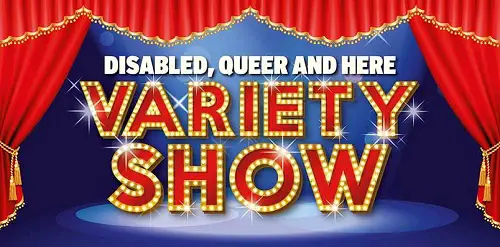 Hosted by Rose Garden and produced by Wayne Allingham, Disabled, Queer and Here Variety Show 2020 is the UK's only LGBTQ+ cabaret venture dedicated to celebrating and amplifying the voices and talents of people with disabilities.
Featuring drag, comedy, live music, lip-sync, spoken word, performance art, the show will be split into two acts encompassing as much queer cabaret and performance as possible.
Dates and times: Thursday 23rd January 2020 at 7.00 pm.
Venue: Royal Vauxhall Tavern, 372 Kennington Ln, Lambeth, London SE11 5HY.
Accessibility: The main entrance and space are flat. Toilets at the venue are inaccessible to wheelchair users, however, there will be portable disabled toilets onsite for this event. A portable lift is available and the performance will be BSL signed and audio described.
Visit the Royal Vauxhall Tavern's accessibility page for more information.
Ticket prices: £8 if bought online or £10 on the door.
Contact details: Call 020 7820 1222.
Surya Dance and Arts Experience at Newlyn Art Gallery
Shallal, an inclusive arts charity, will be filling the Newlyn Art Gallery with visual art, installation and dance to showcase its diverse talents.
Shallal aims to make the arts accessible to a wide range of people, giving everyone involved a voice and an opportunity to explore different forms of art.
The event will be the culmination of three major projects over the past year:
Shallal Dance Theatre's Here and Now pioneering improvised dance tour;
Shallal's annual combined arts residency at Back Lane West Redruth;
Shallal Studios' Expanding Limits visual art project based at Krowji creative hub.
Expect to see bold, expressive visual art on the gallery walls as well as an immersive light installation by light artist Peter Freeman in the downstairs gallery.
There will be two chances to see the final Embodied Space performance of Shallal Dance Theatre's Here and Now tour, described by audience members last summer as "mind-blowing, soul-moving, powerful performance".
Dates: 24th January to 25th January 2020 at 10 am to 5 pm. The performances will take place on 24th at 1.30 pm and 25th at 3 pm.
Venue: Newlyn Art Gallery, New Road, Newlyn, TR18 5PZ.
Accessibility: Newlyn Art Gallery is fully accessible and has accessible parking and toilets.
Ticket prices: The event is free and there is no need to book to see the installations, including the performances. Donations are welcome.
Contact details: Call 01736 363715 or email info@newlynartgallery.co.uk.
---
The Healing Powers of Dude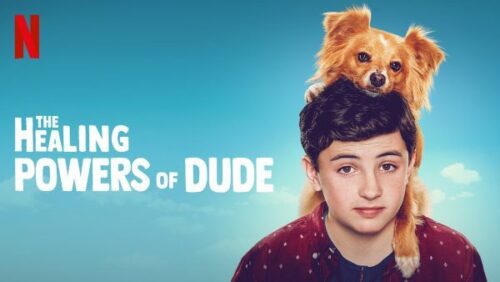 New American comedy television series, created by Erica Spates and Sam Littenberg-Weisberg, began on Netflix on January 13th 2020.
The series is based on Noah, an 11-year-old boy with social anxiety disorder who's about to start middle school. To help him cope with the overwhelming transition, his parents get him an emotional support dog named Dude (voiced by Steve Zahn).
Although Noah can't hear Dude, the dog helps him in various ways as he attempts to navigate the middle school years.
Read our full story on The Healing Powers of Dude to find out more about the show and other disability-related shows available on Netflix.
By Raya Aljadir
More on Disability Horizons…