With the new Disability Horizons Shop having officially launched at the start of 2020, we want to show you the range of innovative, stylish and useful products we have available. This month, we're focusing on disability living aids that could help you with day-to-day life around the house.
Even better, the majority of these products cost less than £15. All prices include VAT, but some are VAT exempt for applicable conditions – so might be even cheaper.
Nimble finger cutter – £7.95
This nifty little device will help you to cut through almost anything with ease. Designed with safety andease of usee in mind, the Nimble cutter fits onto the end of the fingertip, so is ideal for those with dexterity issues.
Even though the blade of the Nimble is sharp enough to slice and score through many materials, including paper, food packaging, polythene and more, its size and soft rubber shell ensure that the user remains safe whilst it is in use.
It's currently on saleform £7.95, so head to the Disability Horizons Shop to buy the Nimble finger cutter, where you can also see it in action.
Navy sock dressing aid – £10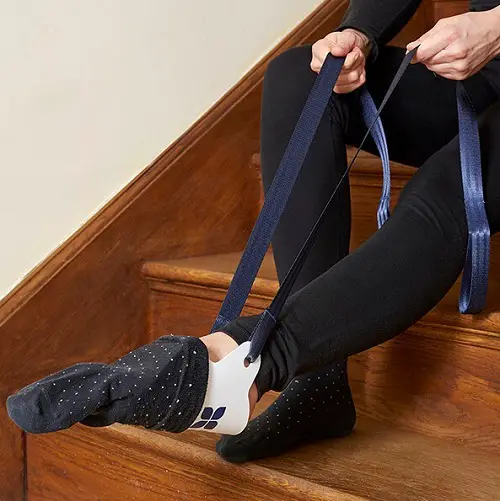 This simple and inexpensive sock aidassistse when putting on socks or stockings if bending or reaching is difficult.
The lightweight, flexible plastic core is wide enough to accommodate larger feet without stretching hosiery unnecessarily. The long-handled loops can be held in one hand and the plastic surface is non-slip. It's also eligible for VAT exemption.
Buy the Navy sock dressing aid and find out what other products we sell from the Blue Badge Company.
Peta Easi-Grip gardening trowel – £14.95
Garden enthusiasts will love this Easi-Grip garden trowel. Designed to make gardening easier and less strenuous, it is ideal if you have painful joints or limited mobility in your hands and wrists.
The ergonomic, extra-wide, non-slip handle makes gripping easy, and it has been specifically angled in a way to provide a more natural position to hold whilst in use.
The Easy-Grip garden trowel can be teamed with the Easi-Grip garden arm cuff (sold separately) to provide extra support whilst gardening.
As well as the Easi-Grip garden trowel you can also buy a garden cultivator to complete the set.
Sticky notes to pace yourself – £3
These lighthearted, A7 sticky notes are perfect for organising your to-do list into sections to help you pace your activities.
The three different coloured sections are green for 'easy stuff', orange for 'okay stuff' and red for 'challenging stuff'.
Created by Hannah Ensor, who herself struggled to manage her conditions, these sticky notes are ideal for anyone who has issues with fatigue, changing energy levels or chronic illness.
Head to the Disability Horizons Shop to buy the sticky notes and check out all books, pads and stickers from Stickman Communications.
Stylish neckerchief clothing protector – £11.99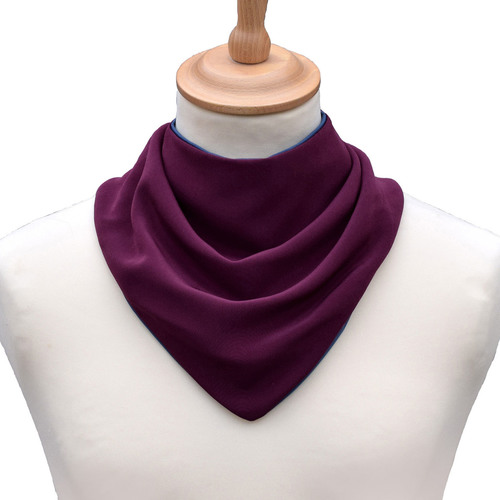 This stylish, neckerchief clothing protector, which comes in a range of colours, is soft to feel, absorbs liquid instantly andis  100% waterproof.
It is quick fastening at the back of the neck and machine washable (40°C) and tumble drier proof. Its long-life and stay-smart materialoffersr excellent long-term value. It's alsoVAT-exemptt, where applicable.
Buy the neckerchief clothing protector and find out what other styles are available from Care Designs on the Disability Horizons Shop.
HandSteady drinks cup – £12.95
The lightweight HandSteady drinking cup features a unique, rotating handle that keeps the cup steady and level at any angle. This removes the need to twist delicate wrist muscles or tilt your head backwards.
In addition, the large, easy-grip handle can be held in the 'power grip' using four fingers. It holds 250ml of liquid and is insulated to keep drinks warm/cold as desired.
It's currently on sale, down from £14.95 and is applicable for VAT exemption.
Take advantage of the sale price on the HandSteady drinks cupatn the Disability Horizons Shop.
BraBuddy bra-fastening aid – £34.80
The BraBuddy is an innovative dressing aid that allows you to put on and fasten your bra one-handed.
If you have limited mobility or painful joints and struggle to reach or twist without causing strain, this will give you independence.
It also offers a dignified alternative to adaptive bras, meaning you can continue to wear your favourite pieces of lingerie.
Visit the Disability Horizons Shop to see exactly how the BraBuddy bra aid works. VAT exemption is available for qualifying conditions.
ProMove sling – £226.80
The ProMove adult sling for those 12 and over is specifically designed to ensure a safe, comfortable and dignified method of moving or transferring.
It is designed to eliminate pressure points, removing the risk of bruising and ensuring comfort, and the handle system allows groups of two or four people to move the sling with ease and the
It can be used at home or when on holiday or out and about when bought with the ProMove carry bag. There is also a version of the ProMove sling with head support.
Buy the ProMove sling for adults and take a look at the ProMove slings for children.
By Disability Horizons
More on Disability Horizons…